SEP over London
Why we should not be doing it! The CAA has a gentle word in our shell-like ear
Many of you will be thinking "Well, what the hell did the idiot expect?" It's a valid point. In retrospect our July issue feature on flying my RV-7 over London was asking for trouble.
In case you didn't read it here's the gist of the story: a week or so after we were allowed back into the air I was relaxing in my garden in Hampton, Middlesex when I heard the buzz of a light aircraft above. Binoculars indeed confirmed that it was a Cessna 152 or 172. A quick look on one of the tracking sites confirmed it was a 150 and that it had departed from... Let's say an airfield to the south of London. Fascinated I followed the aircraft's track across south London to the Thames Barrier.
Suitably inspired, I emulated this the next day by flying from White Waltham via Ascot to Kempton Park and then across London to the Thames Barrier. From there I headed north via Stapleford to return back to base outside of the TMA and in Class G. I can think of only a few flights that have surpassed it: flying along the Amalfi coast is one and over the Grand Harbour in Valetta, Malta is another. The weather was perfect and ATC was exceptionally helpful. Cruising at around 150kt the flight between Ascot and the Barrier took around eight minutes and, in that time, I didn't see or hear on the radio a single airliner. I got the impression that the controller was glad of something to do and found that controlling a light aircraft was rather more relaxing than the day job.
In fact, I was so impressed by the controller's attitude and performance that I rang NATS's press office to say thank you and to praise the service. These people get a knocking (including from me) that I thought it would be a change to say something positive.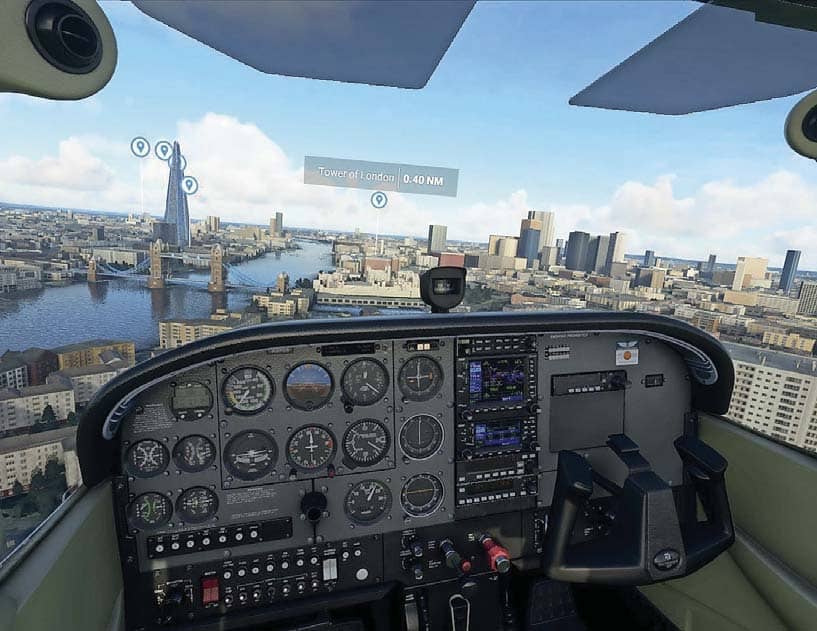 You can read up to 3 premium stories before you subscribe to Magzter GOLD
Log in, if you are already a subscriber
Get unlimited access to thousands of curated premium stories, newspapers and 5,000+ magazines
READ THE ENTIRE ISSUE
October 2020