Rare Rearwin
Made in tiny numbers by Piper and Aeronca standards, the beautifully-engineered Rearwin Skyranger proves to be a delight waiting to be discovered
"I've bought a Rearwin." "Oh... Er, Good!" So went the conversation with my late friend and work colleague, Ashley Bourne in summer 2003. We'd shared a Cessna 140 and 120 for a few years, and I knew he was looking for a retirement project−but he'd floored me a bit with that purchase. I like to think I know a bit about aircraft and always look at the various photo reports from places like Oshkosh and Sun 'n Fun at the various esoteric attendees, but I wasn't really sure what a Rearwin was.
Over the ensuing weeks and months Ash started filling in the gaps in my knowledge.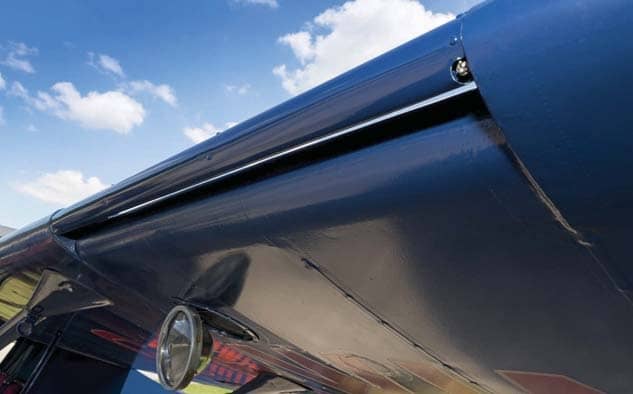 So, what had he bought? A 1940 (which counts as 'pre-war' to Americans, due of course to the USA not having then entered the fray) 75hp Continental-powered Skyranger, serial number 1522. Built in November of that year only three months after the type was certified, she is the second oldest of the model flying in the world (coincidentally the oldest is the only other one in the UK).
After about three years of flying around the country and enjoying her, Ash took her out of the air and started a rebuild, greatly helped by his annual holiday in the USA, plus his job also taking him there regularly. These trips enabled him to meet fellow Rearwin enthusiasts, including Eric Rearwin, the founder's grandson, and source many elusive parts. Family were often tasked to bring back as cabin baggage items such as propellers and windscreens!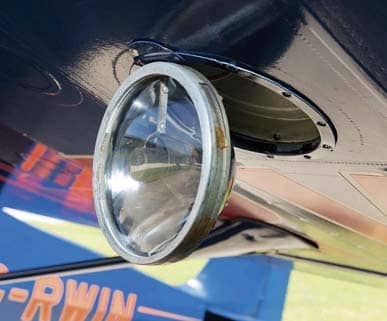 Now she is 99.9% finished and resplendent in her original colours. Rearwins mostly came in red with blue trim but Ash didn't particularly like their shade of red. He was overjoyed on stripping his down to find that it was originally the rarer blue with red trim. He even found under the floorboards a worker's pencilled serial number.
Sadly, just prior to her second 'first flight' Ash fell ill and died. His family asked me and inspector Chris Morris to finish her off and get her flying. In addition to being an experienced pilot, Ash had been an aircraft engineer so the workmanship we found was superb.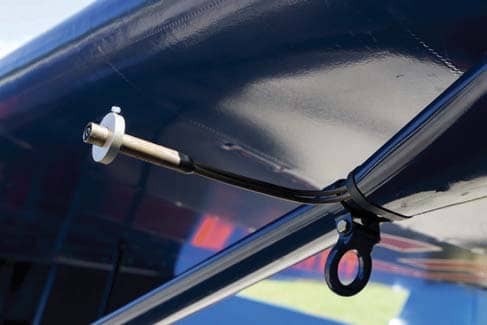 Made for six-footers
Walking up to her she has 'presence', with a 34-foot span and quite a wide and deep fuselage due to Rae Rearwin being a six-footer and stipulating he wanted lots of head- and legroom in his aircraft. Doors on either side, each with two sliding windows are opened by beautiful streamlined handles and latch on to the wing strut revealing a very 'Art Deco' interior. Two gracefully curved control columns topped with very tactile knobs dominate, but the tachometer really catches the eye! An original (and now very rare) Stewart-Warner Multigauge, it includes oil pressure and temperature gauges at the bottom.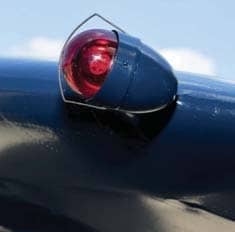 Checking magnetos 'off' and fuel−via a massive chrome push/ pull T-handle on the starboard side of the panel−'on', we can start a walkaround. V-struts from the semi-symmetrical wooden wing meet the rear of the faired coil spring undercarriage legs at the point where a handy step for cockpit access sits. The ten-Imperial-gallon wing tanks on each side have a drain point roughly level with the back of the door, and large Frise ailerons lead up to the aluminium wingtip bow. Passing the navigation light we come to a surprise; a nicely crafted aluminium slot set into the leading edge over three rib bays. This should help with aileron control at low speeds and alleviate any wing-drop at the stall. The port strut has a curious (to me) fifty pence-sized disc mounted on the pitot, just in front of the static vents. They were obviously looking for dead air for the static, so it is adjustable fore and aft. Just outboard of this is a retractable Grimes landing light set into the wing's lower surface.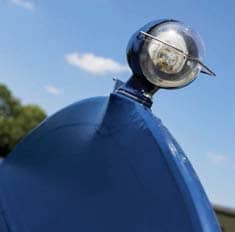 The aircraft normally has no generator, so the prospect of night flying with no internal lights and the external ones powered by a total loss battery seems a tad ambitious! Ash has retrofitted a modern winddriven generator between the undercarriage legs, but I still don't think I'd like to sample the experience! Fuel tank access for dipping can be reached by standing on the wheel if no spats are fitted. A venturi for the turn and slip in front of the left door leads us to the masterpiece that is the cowlings. Separated centrally, each half has a small lip that slots into a slot along the centre line. Undo a single Dzus fastener each side and the three over-centre clamps on the bottom, and both sides can be lifted away. It is a forty second exercise to expose the engine for inspection−modern designers take note please!
Within the cowlings, modern Scat hose has been replaced by flexible aluminium tube, and plastic tie wraps by old-fashioned strips of leather. The battery sits on the port side of the firewall although there is no starter motor. A beautiful 42-inch pitch wooden Sensenich prop fronts all this.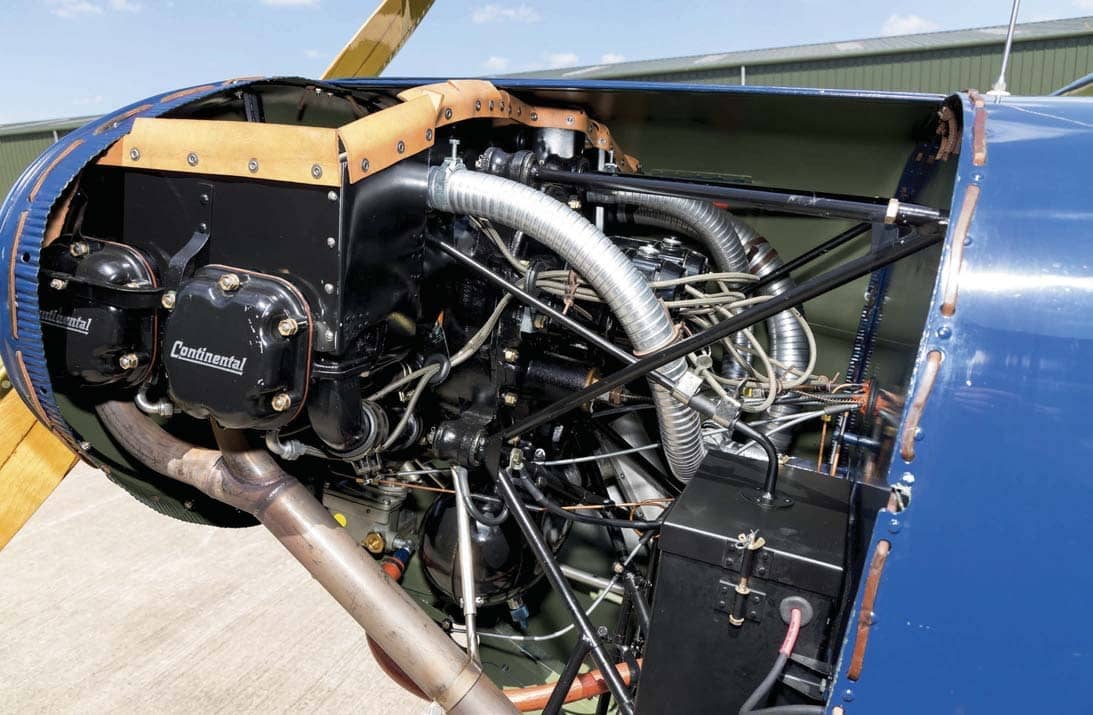 Working down the welded-steel, fabric-covered fuselage, we reach the similarly-constructed tailplane. There is a large trim tab on the starboard elevator but no sign of any mass or aerodynamic balancing on any of the surfaces. The tall fin has a decidedly small-looking rudder connected to a steerable tailwheel. Methinks crosswinds might be 'sporting'.
You can read up to 3 premium stories before you subscribe to Magzter GOLD
Log in, if you are already a subscriber
Get unlimited access to thousands of curated premium stories, newspapers and 5,000+ magazines
READ THE ENTIRE ISSUE
November 2020