Piper's '60s workhorse
It's dependable, robust, and can take full fuel with all six seats occupied. A landmark of the golden era of GA, the Aztec is a surprisingly pleasant and easy aircraft to fly
The Aztec, or 'Aztruck' as its affectionately known, is Piper's most respected twin of all. Specifically, the PA23-250 Aztec is a true six-seater which was derived from the PA-23 Apache but with larger engines and a bigger tailplane, an all-moving stabilator replacing the Apache's conventional fixed surface/elevators. The tube frame fuselage and standard Piper wing was retained.
In the world of literature, the sequel is often more successful than the first book and so it was with this aircraft. With 2 x 250hp replacing 2 x 160hp, the Aztec addressed all of the underpowered Apache's shortcomings; speed, payload and more. In fact, the Aztec was so successful that Piper quickly considered building a 'Super Aztec' with eight-cylinder IO570 engines producing 390hp per side, until they turned to a completely new design, the PA-31 Navajo (featured in Pilot, March 2019). Aztec sales were brisk from the start and the Apache production line was closed just four years later.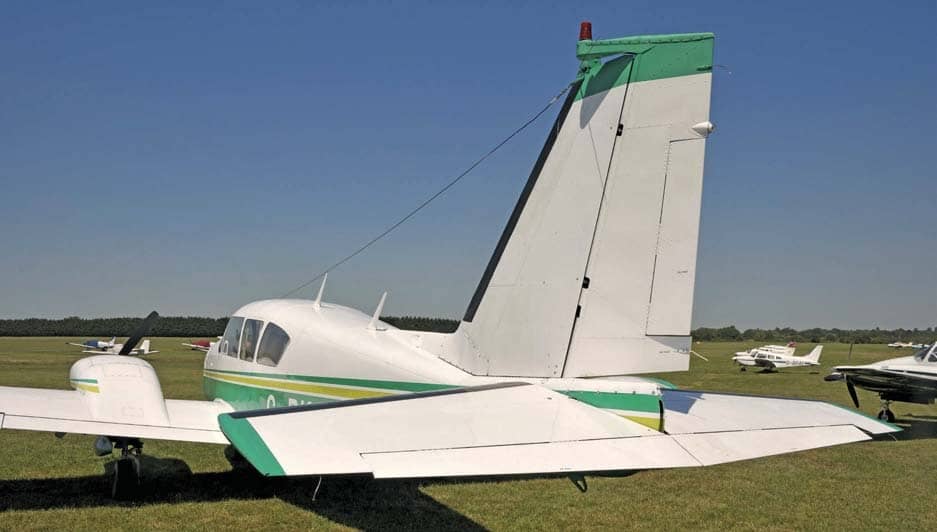 What is so special about the Aztec? Like a London bus, a Land Rover or a Willys Jeep, it's an entirely honest design that (cliché alert) does what it says on the tin. It has six seats that can all be occupied at the same time, it has controls that work, windows that you can see out of and respectable speed and range− even when heavily loaded. The Aztec isn't the lightest or fastest piston twin but it isn't designed to be. Like a trusted friend and a Toyota Land Cruiser, the Aztec is reliable and dependable.
This 1972 test example is an 'E' model−Piper stopped at F−and is, ironically painted in 'Kermit the frog green', a bit like the second prototype, back in 1958. Incidentally that prototype was sold to Piper's agent in England, CSE Aviation in the early '60s, flew here as G-ASND and appears to be still in existence in the USA.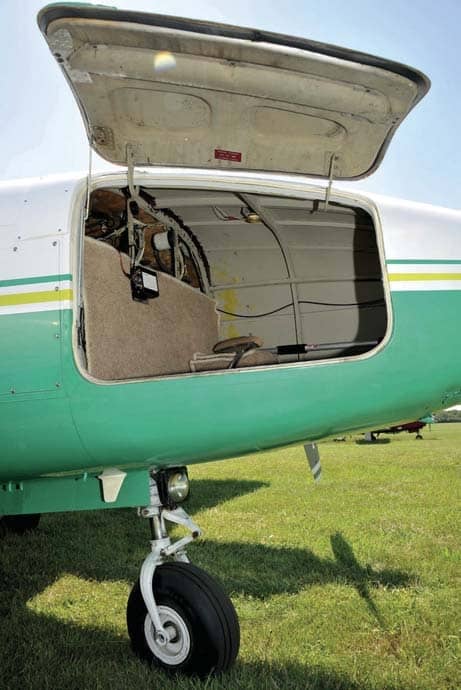 The aircraft I'm flying today is a 'one owner from new' example, owned and operated all these years by the lead singer of '70s band The Rubettes ('Sugar Baby Love' was their biggest hit). Given its vintage, it should have a longer nose than the original, and officially be a foot shorter than the F−except that this one appears to have been retrofitted with an F nose after an accident with the nosewheel.
The E shares with all other models the Lycoming IO-540 or TIO-540 engines (the extra 'T' in the prefix standing for turbocharged, of course). Only the F model had any significant aerodynamic changes, specifically a redesigned stabiliser which addressed perceived shortcomings in pitch control, albeit robbing a significant number of knots from the cruise speed (more on that later). 'Kermit' had turbo engines originally, long since replaced with more rugged and reliable non-turbo examples.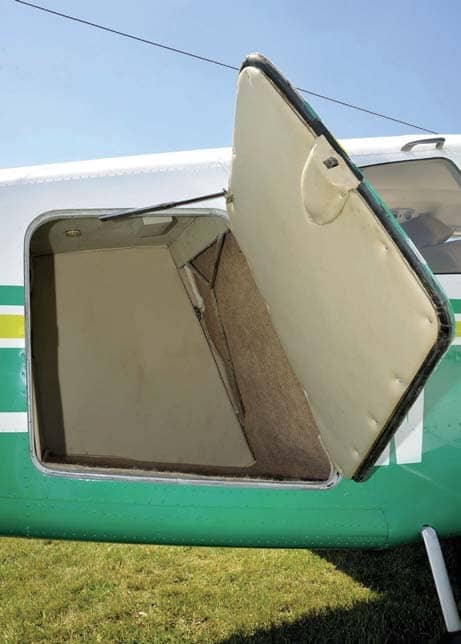 A walk around shows that Kermit is in very good condition for the year, with no obvious corrosion and the paint in good order, due in part to it recently being touched/resprayed where necessary. You can see part of the tube frame fuselage structure behind the front screen.
I am drawn to the wings: at 37ft in span, they are beefy in section, having the US version of the good old Clark Y aerofoil, as on everything else Piper designed from the 1930s Cub until the laminar-flow Comanche. This means high lift and the ability to haul a big load−2,158lb in fact - and, with full tanks (137 gallons or 519 litres of usable fuel) that leaves 1,254lb for the passengers and baggage. In other words, you can take full fuel and six adults.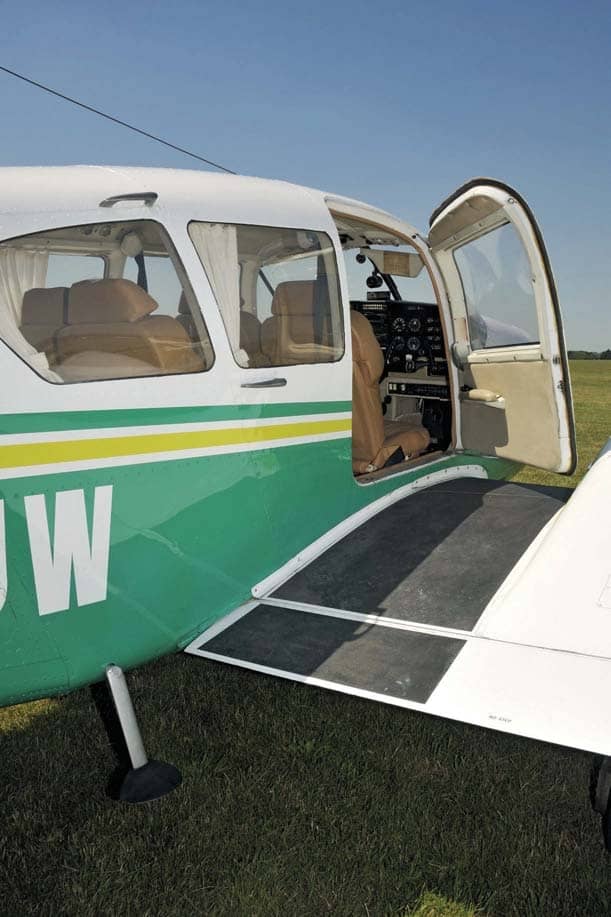 Baggage loading is catered for by forward and rear hatches. The forward one has an extra safety catch−which drops over the opening lever−after a few accidentally came open in flight, taking out the starboard prop and engine. Range with reserves is between 820 and 1,100nm depending on the power setting.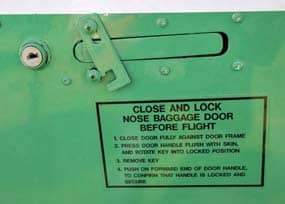 The wings and tail are also fitted with de-icing boots, originally a non-Piper retrofit option but eventually available at the factory, such was their popularity. Cruise speed is advertised as 210mph, just over 180kt−but that's at some humongous altitude rarely achievable in Europe when VFR, so don't expect any more than 145kt to show on the ASI when operating down low.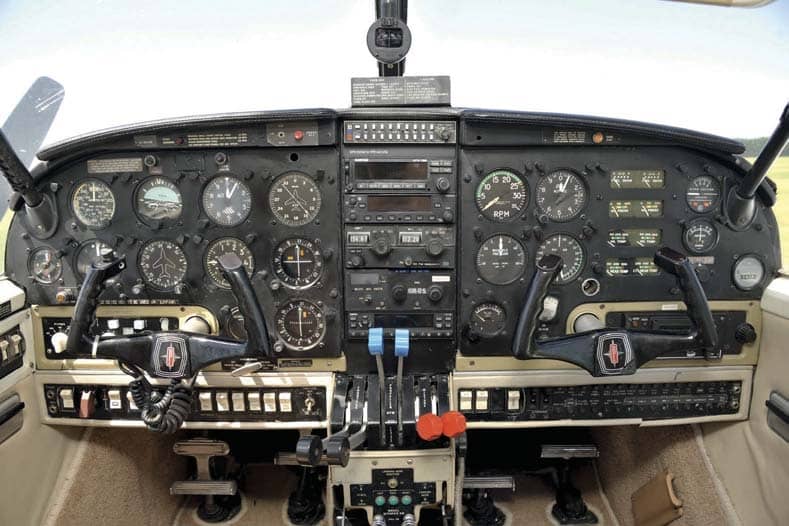 Travelling back in time
You can read up to 3 premium stories before you subscribe to Magzter GOLD
Log in, if you are already a subscriber
Get unlimited access to thousands of curated premium stories, newspapers and 5,000+ magazines
READ THE ENTIRE ISSUE
October 2020