Industry experts say...
Representatives from a selection of Approved Training Organisations look forward to the future of Commercial Air Travel and prospects for professional pilots after the pandemic
This edition of our 'Go Commercial' feature is published at a time of unusual uncertainty for the aviation industry and, indeed, for the global economy. The pandemic caused by Covid-19, and the related containment measures, have caused large economic contractions in most of the world (the UK for instance seeing its worst economic figures in many decades) and a severe decline in passenger numbers. The long-term consequences of this are very difficult to predict. What is certain, however, is that this is a very appropriate time for all aspiring commercial pilots to make their career path 'Covidproof', and to plan for the most likely future scenarios.
Covid impact
The future that will emerge at the end of the pandemic will, most likely, be somewhere between two extreme scenarios. In the best-case scenario, the aviation industry will go back to the long-term trend of strong growth that preceded Covid-19 within roughly three years. Although not extremely likely, this is a possibility not to be discounted, as the industry has shown a surprising degree of resilience during past crises. Between 1970 and 2018, passenger numbers doubled roughly every ten years, and the rate of growth of the aviation industry has been remarkably stable, with only brief and occasional pauses. Indeed, while the aviation industry seems to face serious downturns every number of years, a less appreciated fact is that the strong growth rate of the sector has been one of the most stable features of the global economy since WWII.
On the other end of the spectrum, the worst-case scenario would see instead a significant long-term impact on air travel due to Covid-19. This scenario, although not very likely, could occur if medical advances were slow in treating Covid-19, if there was a general loss of trust in the safety, in health terms, of air travel, and if the economic fallout of the pandemic persisted for a prolonged time in areas like the USA, China or Europe.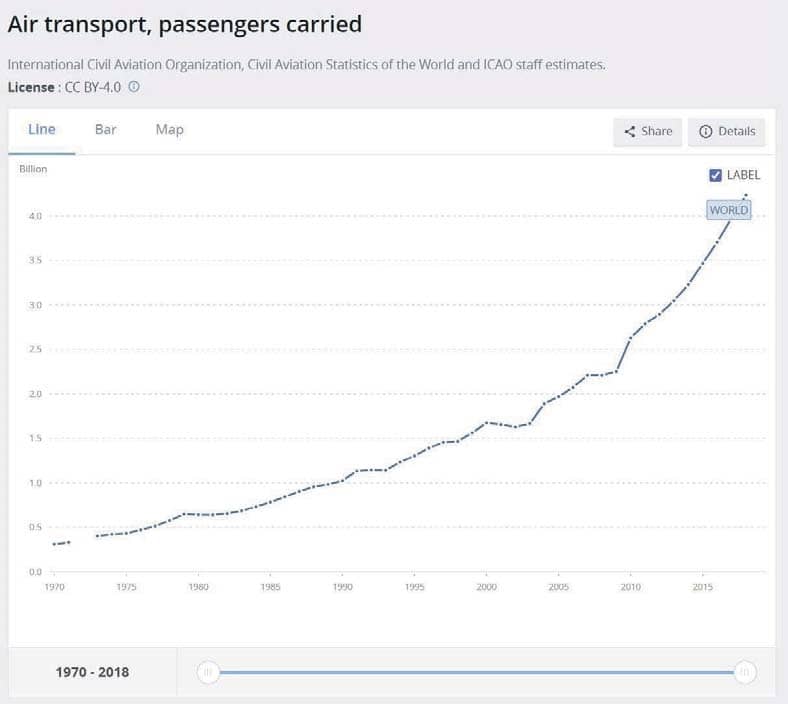 Most likely, the future scenario that will actually emerge out of the pandemic will be somewhere in between those two extremes. Eugene Moriarty, Director of Flight Ops, Airline Academy, L3Harris, for instance, points to industry forecasts which "agree that the commercial aviation industry will recover back to the 2019 levels by around 2024". This would mean that "with the lead time to train pilots being 18-24 months, cadets who begin their training now will qualify at a time when the industry expects a strong growing demand for pilots again".
Obviously, which future exactly will emerge from the pandemic will depend on a very large number of variables that are well beyond the realm of the aviation industry. However, we can already observe two Covidrelated changes in our sector that, though not enormous, will most likely stay in the long-term, even after the pandemic is over.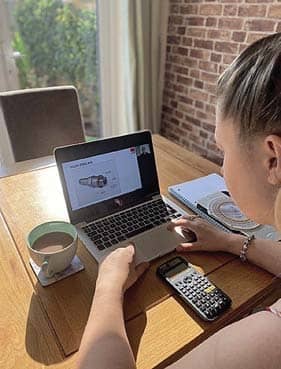 'Zoom effect' and point-to-point charters
The first visible change is what some economists call the 'Zoom effect' (from the name of the video meeting app). With the imposition of lockdown measures around the world millions of professionals were prevented for months from flying, and started meeting online instead of meeting in person. It turns out that, for quite a few of those individuals (many of whom would usually buy expensive business class tickets) this created a 'sticky' habit and permanently reduced their desire to fly. In the words of a Goldman Sachs analyst reported by CNBC, the industry will "lose a good chunk of the jet demand that would have been associated with business travel. Our base case is you lose somewhere around two to three million barrels per day of [jet fuel]". While the effect of this may not be very large in absolute terms, it may however affect disproportionately those legacy airlines (like British Airways) whose profits derive primarily from business class tickets. In other words, if the 'Zoom effect' turns out to be strong, it may be more difficult to secure a pilot job with business oriented legacy airlines, if that is your primary goal.
You can read up to 3 premium stories before you subscribe to Magzter GOLD
Log in, if you are already a subscriber
Get unlimited access to thousands of curated premium stories, newspapers and 5,000+ magazines
READ THE ENTIRE ISSUE
November 2020