SO YOU WANNA FLY SCALE?
Model Airplane News
|
October 2020
The boss of scale lays it all out
I've heard that some of you guys want to build scale—as in "real" scale, not dumping some prepainted contents out of the latest ARF box. You're looking for something you can truly call your own—something that's different from what everybody else has and not held together by wide pieces of pretty Scotch tape. Here are some of the things I've learned, (after making so many freaking mistakes), to make your experience building your first scale model more enjoyable.
Scale RC modeling encompasses many preferences, and these can be broken down into two major categories—and then two more. The first is whether you are building your scale model for competition or just for self-satisfaction. The second is whether you prefer a military or civilian airplane. Currently, there are areas where both of these types may fly together, whether in a get-together event or in competition. Regardless of that, perhaps the most important thing is for you to pick a subject airplane that you truly like. It is easier to do a good job producing a model that you are interested in than one you think is just so-so. In other words, if you've got the hots for a World War II fighter, don't pick a civilian Bonzo just because it has all straight lines and comes in one color!
THE FIRST STEPS
Let's get started. For no particular reason other than I say so, let's assume that you wish to enter a scale model of a P-47 Thunderbolt in a local contest—say, one run by the AMA's special-interest group NASA (the National Association of Scale Aeromodelers). After purchasing a kit or a set of plans, the first thing that you should do is to find out exactly which 3-view drawing the designer of the model used to produce his plans. Three-view drawings vary in areas that are not readily apparent. One drawing, for example, might have the canopy sitting farther forward than another, or one might have the wing set farther aft than another. Once you have the exact same 3-view, then you can be certain that the model's outline will match the outline of the drawing, and it will be an easier task to accurately plot the locations of hatches, panel lines, armament, antennae, and so forth. We call this "factoring."
A huge help in learning more about the complex curves, indentations, protrusions, and any other parts of the airplane that you might be in doubt about is to look at a large plastic model. One of the largest plastic-model and book suppliers for hobbyists in the United States is Squadron in Carrollton, Texas.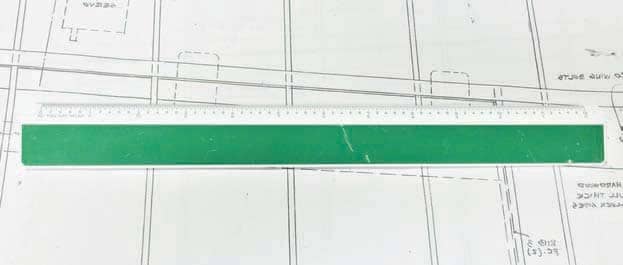 Enlarge and copy the drawing to fit an 11 x 17 piece of paper; it's easier to work with than an 8.5 x 11 sheet of paper. Measure the model's length (or wingspan), then measure the length (or wingspan) on the drawing. For argument's sake, let's say that the wingspan of the Meister Scale P-47 you are building is 102 inches long and the wingspan of your enlarged drawing is 9.75 inches long. Just divide 102 inches by 9.75 inches for a result of 10.46. From that point on, take any measurement on the drawing, multiply it by a factor of 10.46, and that "spot" is transferred to the model. If, for example, you measure 1.75 inches from the very nose of the fuselage on the drawing to the front of the canopy, then you would multiply 1.75 inches by 10.46 for a result of 18.31 inches, and that is where the front of the canopy should sit on your model to match your 3-view.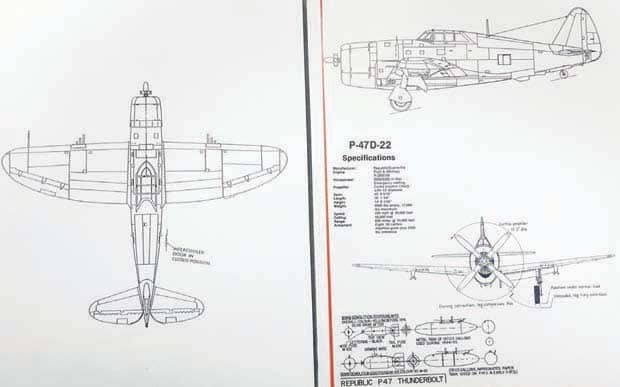 Finding a color scheme is easy, but documenting it might take a little effort. I simply search online for the name of the airplane, click on "images," and select a scheme that I like. Or I find reference books that show lots of color schemes and pick one. Once I have the scheme, I look for proof of what colors the airplane was truly painted in. By the way, epoxy paints from Klass Kote (klasskote.com) come in all the military colors you could hope for, and they match Federal Standard chips.
You can read up to 3 premium stories before you subscribe to Magzter GOLD
Log in, if you are already a subscriber
Get unlimited access to thousands of curated premium stories, newspapers and 5,000+ magazines
READ THE ENTIRE ISSUE
October 2020