P-47 - This WW II warbird will make you an ace!
Model Airplane News
|
November 2020
The P-47 Thunderbolt is one of the most iconic pursuit planes of WW II. Nicknamed "the Jug," the Thunderbolt broke the mold when it first saw service. Crew members were astonished at the sheer size of the aircraft as it was much larger than other aircraft at the time. The P-47 swiftly became revered by both its pilots and the crew members that maintained it. It was an absolute hunting machine with eight .50 caliber machine guns and a maximum range of about 1,000 miles. It has been said that the P-47 is one of the best "heavy metal" warbirds to fly! Legend Hobby with Seagull Models offers the P-47 in several sizes, but this new 81-inch-span giant-scale version comes with a ton of scale features. I have always loved the P-47 and have wanted one in my RC hangar.
AT A GLANCE
MODEL
P-47 Thunderbolt Wicked Wabbit
MANUFACTURER Seagull Models
DISTRIBUTOR Legend Hobby (legendhobby.com)
TYPE Giant-scale warbird
WING SPAN 81 in.
PILOT SKILL LEVEL Advanced
RADIO REQ'D 6 - 9 channel (13 servos)
POWER REQ'D 50-61cc gas engine
PRICE $699.95
HITS
Overall great looks and ease of building
All parts pre-cut and pre-sized to fit
Extra scale accessories included
Easy flight characteristics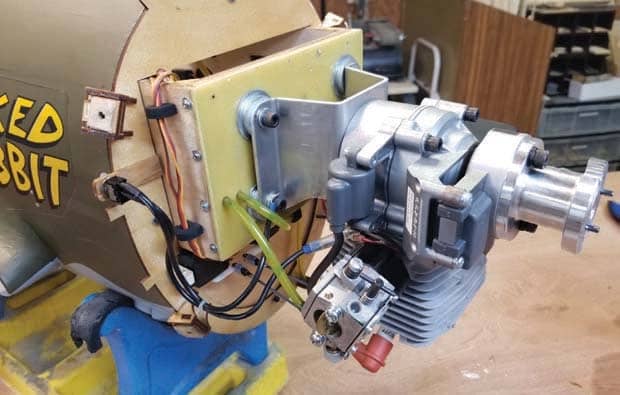 UNIQUE FEATURES
The "Wicked Wabbit" comes in a well-packed box. Looking inside the fuselage, factory-made lightening holes are everywhere to reduce weight while maintaining a rugged and strong airframe! I was also extremely impressed with the hinges. Instead of incorporating standard hinges, the control surfaces have two attach points with a single rod going through the whole surface, allowing smooth transition with no binding. The covering is a light plastic Mylar and comes painted to match the painted fiberglass parts. It also has an overall flat clear coat added which the model a prototypical finish. The flaps are shaped just like the full-size ones and offer scale performance.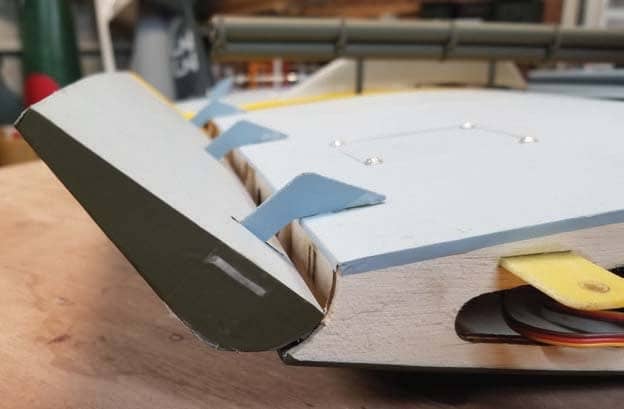 There are a ton of additional features on the model that add to the scale appearance. All the bumps, blisters, mirrors, and antennas are all there! There are a lot of "things" that hang off the P-47 and this one has every one of them! I especially like the used of G-10 (fiberglass sheet material) used for the control horns as well as the engine mount.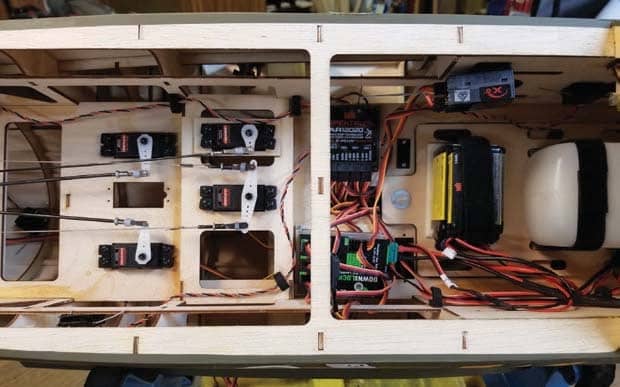 You can read up to 3 premium stories before you subscribe to Magzter GOLD
Log in, if you are already a subscriber
Get unlimited access to thousands of curated premium stories, newspapers and 5,000+ magazines
READ THE ENTIRE ISSUE
November 2020