MOROCCO
Global Aviator
|
August 2020
Tourists to Africa's top destination, clocking almost 13 million visitors in 2019, testify to its massive global appeal and popularity. Factors pointing to the incomparable success of this North Africa country include safety, ancient Roman and Islamic sites, the Atlas Mountains, the famous Sahara Desert in addition to the culture and heritage. Not to mention, being closer to Europe, from where it draws the bulk of its visitors.
Influences
Discerning visitors to Morocco will find a mixture of influences, in what has remained of the great Mediterranean civilisations, for instance, the northern located Roman ruins at Volubilis with Rabat's built environs characterised by old-world French craftsmanship.
Rich Muslim cultures are evident across the country, the Kasbah of the Udayas is among the countless historically imbued sub-destinations. Outstanding backdrops are vast and memorable, rendering the country an enviable gift anchored on both sea and mountains. The allure of this land is abundant and unparalleled.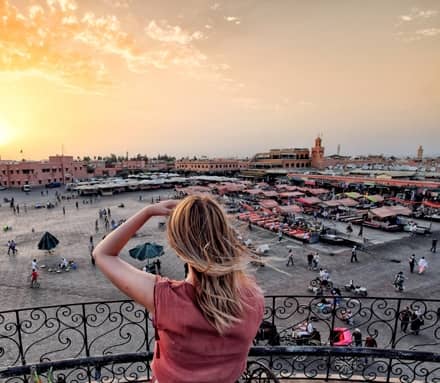 Topping tourist itineraries are cities including Marrakech where culture and traditional food take centre stage; Agadir, distinguished by elegant beach walks and sunny weather; Fes with its old town imprint, culture and history; Casablanca (city walks, restaurants, shopping), and many others like Tangier, Rabat, and Chefchaouene. It's as if every city in the country is a mega attraction for tourists.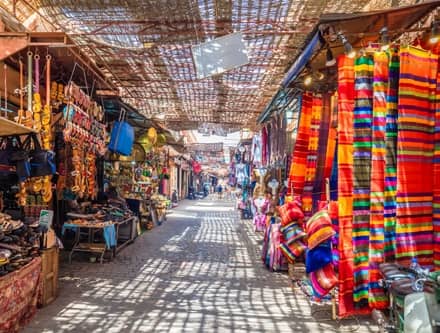 Agadir is noted among the most beautiful bays in the world, and the visitor will experience the grandeur of nature in this city. One of the main reasons for this is that the city sits on one of nature's ideal riches, the Agadir Bay.
For the ultimate immersion in top-class hotel life and artistic expressions of various assortments, Casablanca has all the trappings that need to be experienced to be told.
Medinas (old part of a town or city in North Africa) render a unique atmosphere. A medina is typically walled, containing narrow streets, fountains, palaces and mosques, and so forth. It is the mainstay of any city, making Morocco's medinas mysterious, well-preserved, and better experienced than be told.
The curious tourist will walk along the medina, there are people who are up to this day making these places home, handing down their cherished age-old know-how from one person to the other. These old areas of Fez, Tetouan, Essaouira, and Marrakech are all recognized as UNESCO World Heritage sites, which is something that adds a lot of value to their existence and importance.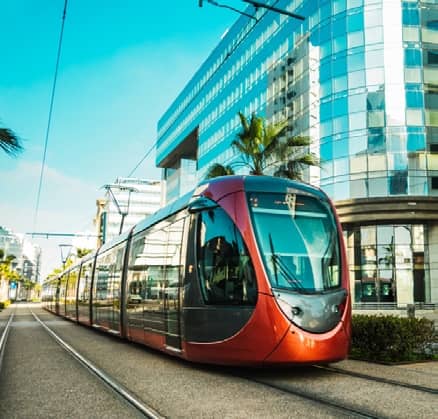 Accommodation
Some of the world's largest hotel chains including the luxurious Fes Marriott Hotel, Jnan Palace and others such as the Riad Fes Maya, are found in Morocco, all conveniently located and suited for the perfect holidays. There are also facilities such as camping, bed and breakfasts, cottages, and hostels to cater for all tastes.
From the hotel, visitors can travel by road to places like Ifrane and Azrou through the Middle Atlas Mountains. Along this route are rests such as the cedar forests to see the Barbarian Apes in their natural habitat before taking a camel ride to a Berber camp in the heart of the Erg Chebbi Sad Dunes which are the tallest sand dunes in North Africa.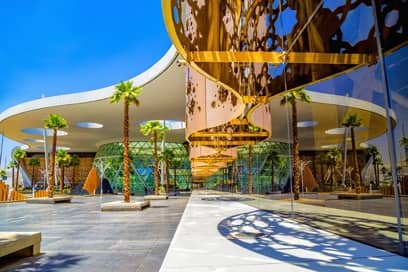 Handicrafts
You can read up to 3 premium stories before you subscribe to Magzter GOLD
Log in, if you are already a subscriber
Get unlimited access to thousands of curated premium stories, newspapers and 5,000+ magazines
READ THE ENTIRE ISSUE
August 2020