D-2 Narodovolets
Global Aviator|June 2020
One of first submarines to be built by the Soviet Union
The Dekabrist-class of submarines were built for the Soviet Navy after the October Revolution. Operationaltactical requirements and design concepts were formulated in 1923, then in 1925 a Soviet naval mission was able to obtained blueprints for the Balilla-class submarine from the Italians. These concepts were then used together with Soviet ideas, in the construction of the boats by the Ordzhonikidze Shipyard.
The first submarine, designated D-1 and later named 'Dekabrist', was launched 3 November, 1928, and commissioned on 18 November, 1930. The class was of a double–hull design with seven compartments and constructed using riveting. There were numerous technical shortcomings and construction defects of which the most serious were their slow diving time and poor stability during diving. In comparison to modern day submarines, the Dekabrist-class subs were extremely small with tiny passages, It carried of 53 people living and working for several months under serverly cramped conditions. The submariners slept in cots while the captain had his own cupboard that was hardly bigger than a cupboard.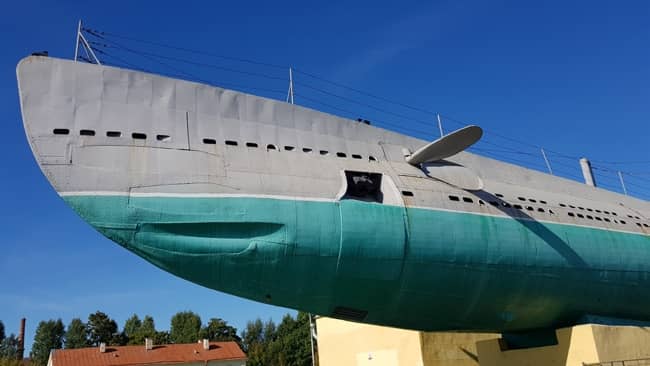 Service in World War II
Commissioned in 1931 D-2 Narodovolets undertook a voyage to Novaya Zemlya (The New Land) in 1934 and 1935. In 1936, her travel through the Matochkin Strait to the Karsk Sea was the first in history. When Germany declared war on the Soviet Union, the submarine was undergoing modernisation in St-Petersburg and it couldn't join the navy immediately. In mid 1942 the work was complete and the submarine was tested in the Neva river and then sent to patrol the Baltic sea.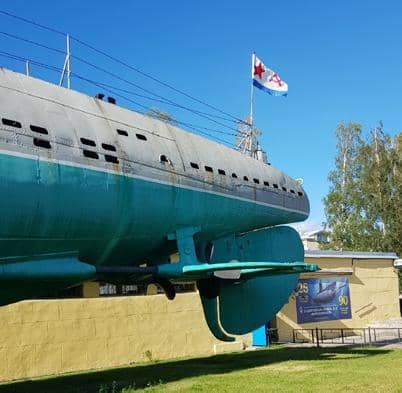 Soon after the beginning of its military mission the submarine was caught in an anti-submarine net and damaged. In order to cut the net, submariners worked for hours in icy water, well aware that if they were found by their enemies the rest of the crew would probably have no time to take them back on board. When navy pilots noticed the submarine, it had to submerge, but one of the crew members who was cutting the net at the time was left in water. Once the threat was over the submarine returned for him and luckily he was alive and got well. The crew could free the sub from the net and later they sank and damaged several ships of the enemy.
It continued its service until 1956 after which it was turned into a training station and in 1989 it was decided to turn the submarine into a museum which was finally opened in 1993 as a branch of the Central Naval Museum, allowing visitors to see the authentic interior of a Second World War era submarine.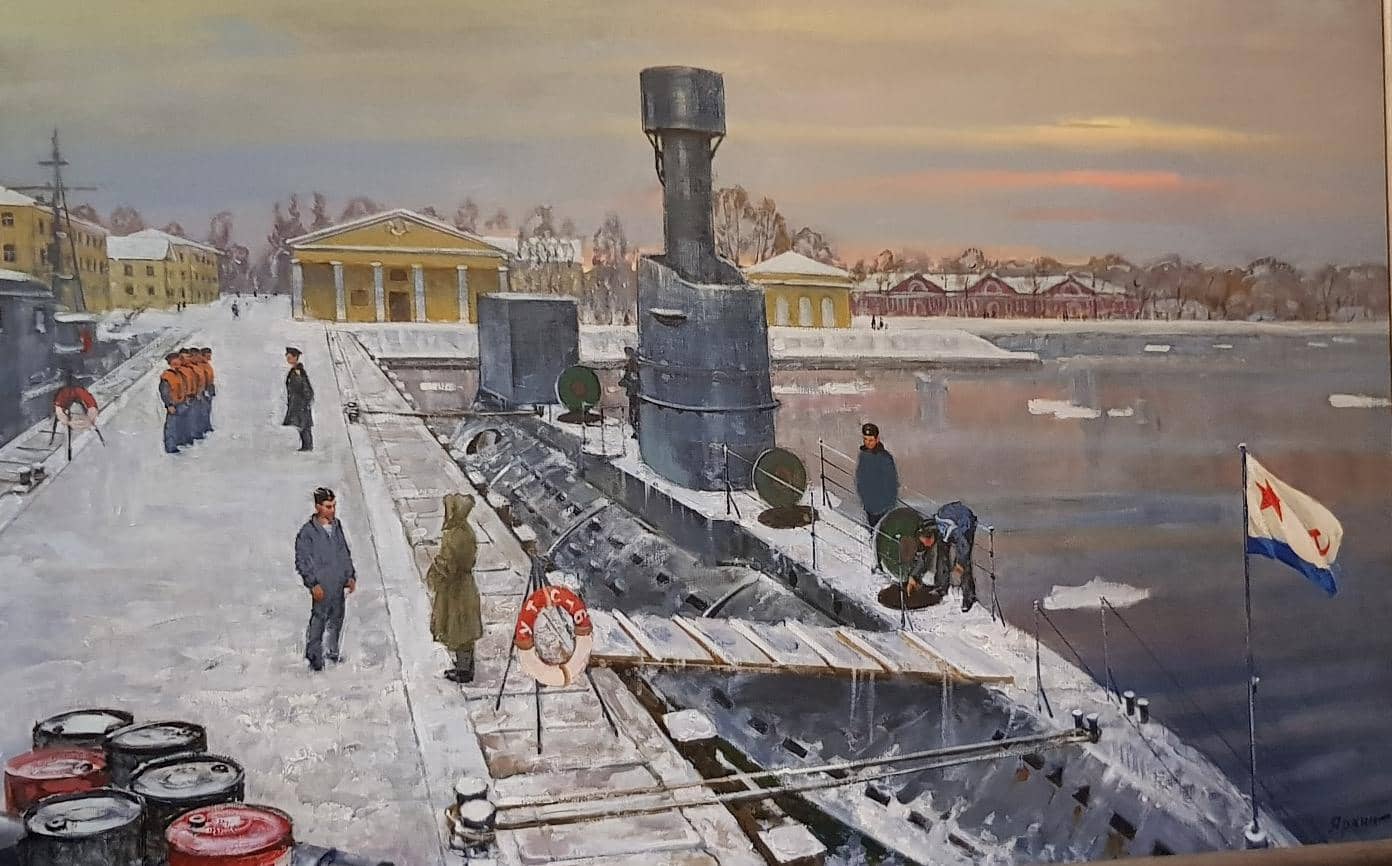 Narodovolets memorial complex
The exhibition dedicated to the history of D-2 and actions by Soviet submariners in wartime was prepared by the personnel of the Central Naval Museum. The compartments of the D-2 submarine and her exterior were reconstructed to make them look the same way they were in the years of the Great Patriotic War.
You can read up to 3 premium stories before you subscribe to Magzter GOLD
Log in, if you are already a subscriber
Get unlimited access to thousands of curated premium stories and 5,000+ magazines
READ THE ENTIRE ISSUE
June 2020