Coral reefs, great fishing, pristine beaches and the "Çrown Jewels" of the Western Indian Ocean
Global Aviator|June 2020
Mozambique has so much to offer but for many years the war that caused so much death and destruction nearly decimated the country although it has over time, become a getaway destination for other countries in the region.
Anne-Charmaine de Villiers
With its miles of beautiful coastline and great weather year round, Mozambique is a mecca for those wanting to do scuba or normal snorkeling as well as other ocean related adventures The 2 500km long Indian Ocean coastline is dotted with popular beaches like Tofo, as well as offshore marine parks. A 250km stretch of mangrove-covered coral islands can be found in the Quirimbas Archipelago, while reefs protecting over 2 000 species and rare marine life including dugongs, can be found in the Bazaruto Archipelago.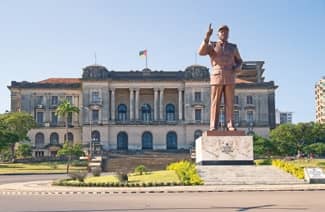 Never having been to Mozambique, I was privileged years ago, to be invited to spend a few days at Marlin Lodge on Benguerra Island which together with Bazaruto Margaruque, Banque, Pansy Shell Island and Santa Carolina (Paradise Island), make up Bazaruto Archipelago. The latter island offers excellent scuba diving and swimming with whale sharks, dolphins, manta rays, and turtles. In season the area is visited by the Hump Back Whales. I have two items on my bucket list that involve excursions underwater – swimming with whale sharks and dolphins, and diving in a shark cage. Not being at all enticed by scuba diving I am just glad that these can be done with snorkels. The water is incredibly clear with visibility up to 40m, and it is possible to walk for ages into the sea before reaching even waist height. We spent many an hour snorkelling, spotting a wide variety of fish including sand sharks. It was here that my 'just becoming a teenager' daughter decided that she would one day have a beach wedding in Mozambique. We also spent several hours one night in a rubber duck, and with the boat turning in tight circles, were amazed to see mullet fish jumping out of the sea, giving us a shower and slapping many a person on the body as they flew into the boat from which they were promptly evicted. The islands situated of the coast between Vilanculos and Inhassoro, make for an idyllic holiday – clear water, beautiful sandy beaches, and a view of stars and the Milky Way that is just not seen in or near any town or city.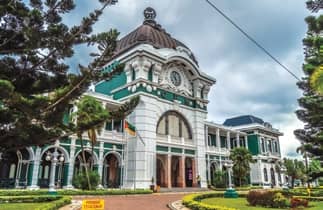 The unique eco-system of the Bazaruto Archipelago in Mozambique sustains diverse fauna and flora. Visitors exploring the islands will find huge dunes, forest and savannah, inland lakes and wetlands.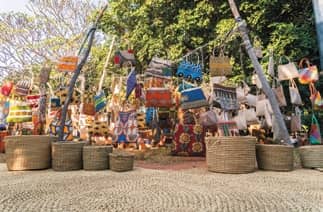 More active visitors to this Mozambique area can engage in an exciting array of activities - including diving some of the best sites in the world on Two Mile Reef and beyond, or kayaking and parasailing. Game fishing is becoming increasingly popular with marlin and sailfish found in the deeper waters around the islands and in the deep channels that flow off the coast.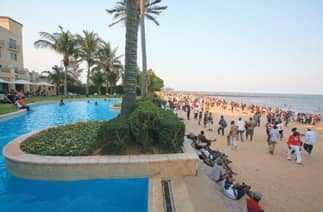 Diving and snorkelling safaris are a must in the Bazaruto National Park where a variety of marine species can be seen. This area is one of the few sites where the rare Dugong lives. Deep sea fishing, especially for Black Marlin, is a major attraction in the waters surrounding the marine park from October to February. A variety of tuna species are also found in this area or visitors can try their hand at salt-water fly fishing.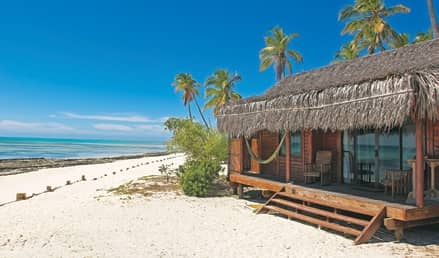 Wildlife
Mozambique has not previously been known for wildlife as the civil war decimated large parts of the local flora and fauna. Concerted efforts are being made to change this and the Maputo Special Reserve and Gorongosa Park are both showing positive growth. There are several national parks in Mozambique although not all are developed for tourism.
Banhine National Park
You can read up to 3 premium stories before you subscribe to Magzter GOLD
Log in, if you are already a subscriber
Get unlimited access to thousands of curated premium stories and 5,000+ magazines
READ THE ENTIRE ISSUE
June 2020