Vietnam Bombing Mission
Flight JournalOctober 2019
What movie was that?
Guam, February 1966:
A B-52 back from a highly classified Arc Light bombing run over Vietnam was headed in for what was supposed to be a routine landing. The crew had done so dozens of times without incident. So this time should be no different, right? However, when Capt. Bob Amos heard his copilot, Capt. Lee Meyers, exclaim nervously, "The flaps are splitting!" Amos's heart dropped. With the flaps coming down more on one side than the other, a potentially out-of-control situation was in the making. There's nothing worse than being responsible for the wreck of your bomber back on home base, the damage to your crew, and—oh, yeah—the death of their highly classified passenger, an internationally famous decorated American war hero and Hollywood legend. Jimmy Stewart was their secret passenger on that flight. Yup, that Jimmy Stewart.
Immediately, Amos ordered the flaps pulled out and up, declaring a major emergency. He was going to need every foot of runway available.
Why was 58-year-old Stewart even in Vietnam much less on that flight?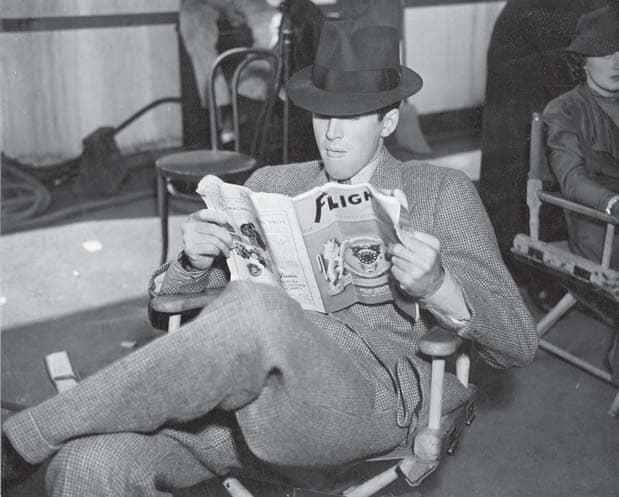 More Than Just an Actor
James Maitland Stewart didn't always aspire to be a successful actor. Growing up in Indiana, Pennsylvania, a small rural town with its own small rural grass-strip airport, young Stewart took a keen interest in aviation. But it wasn't until he graduated from Princeton University and became a contract player at Metro-Goldwyn-Mayer (MGM) that the actor began to pursue his love of aeronautics. In 1935, Stewart obtained his private pilot license, upgrading it to a commercial license in 1938. A movie star by then, he owned a Stinson 105, which he used quite often to fly home, from California to Pennsylvania, to visit his parents.
As war loomed, the 6-foot-3-inch, 138-pound actor was drafted, then rejected due to his inability to meet the World War II weight requirements. However, due to his strong sense of duty and his wish to carry on his family's military tradition, Stewart began eating and almost made the weight requirement. He was still slightly under it, but the U.S. Army cut him a break and enlisted him as a private in March 1941. This was only weeks after he had won an Academy
Award for best actor in The Philadelphia Story and nine months prior to the attack on Pearl Harbor. He went immediately to flight school.
Due to his education and flight experience, Stewart was commissioned as a second lieutenant and became a flight instructor for the U.S. Army Air Corps. Even though he was rising through the ranks, his celebrity status and the power of MGM relegated him stateside to "safe" assignments. Using his own reputation and some "up the chain to HQ" contacts, however, Stewart got his much desired transfer and became operations officer of the 703rd Bombardment Squadron, 445th Bombardment Group, flying B-24s over Europe from England.
Within three weeks, Stewart was promoted to commanding officer and flew his first combat mission in December 1943. By the end of a successful WW II career, Stewart had earned the rank of major, as well as many awards, including the Distinguished Flying Cross (multiple times) and the Croix de Guerre avec Palme presented to him by France.
Stewart's WW II career was not the glossy glamour offered up by the media and Hollywood. The most honest account of his heroic and scary experience with WW II and subsequent posttraumatic stress disorder (known then as "battle fatigue") is the crux of Robert Matzen's truly superb book, Mission: Jimmy Stewart and the Fight for Europe.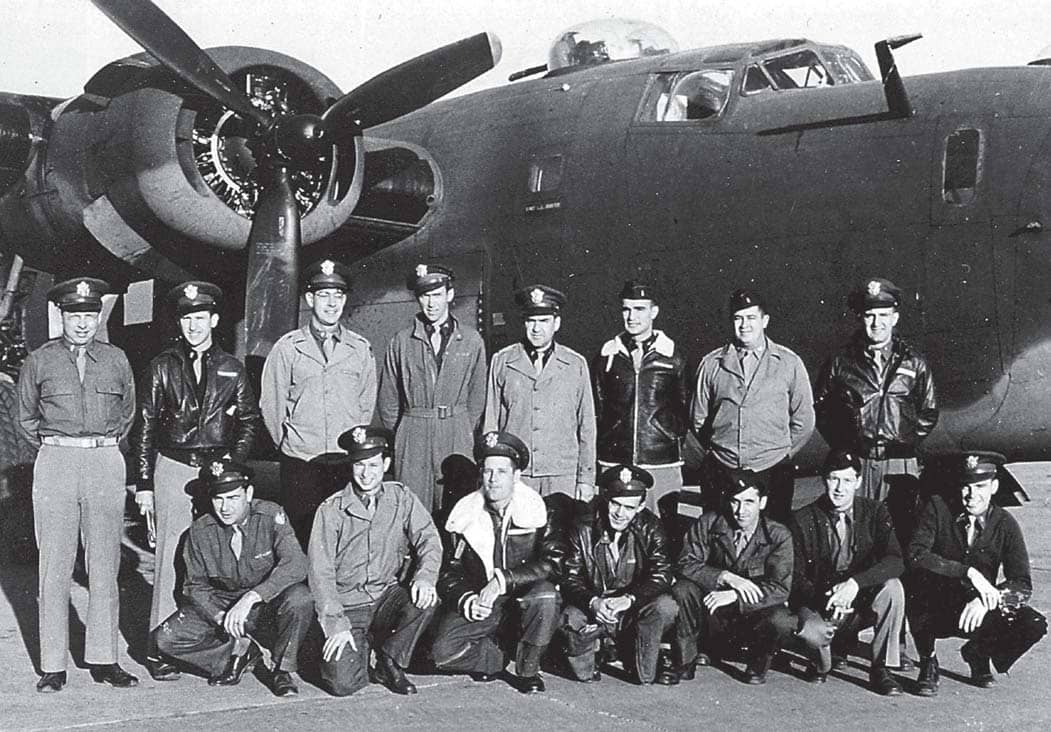 You can read up to 3 premium stories before you subscribe to Magzter GOLD
Log in, if you are already a subscriber
Get unlimited access to thousands of curated premium stories, newspapers and 5,000+ magazines
READ THE ENTIRE ISSUE
October 2019