Sonic Boom Salesman
Flight Journal
|
February 2019
Adventures of a cold war interceptor pilot
The cold war essentially guaranteed that all human nerves in the USA and USSR would be on edge. Tensions were on steroids for nearly two decades. Ubiquitous fallout shelters and air-raid sirens were the norm, designed for wary civilians that periodically trained for possible incoming air-raid onslaughts. The USA and the USSR had missiles, fighters, and bombers loaded for bear and poised to fly at a moment's notice. This was not only near the U.S. borders but also scattered throughout the entire country. Meet Capt. Danny Cox, a U.S. Air Force (USAF) Cold War interceptor pilot, a breed that was a major factor in America's defensive war plan.
Cox joined the USAF in February 1957 and learned to fly in bare aluminum Beech T-34A Mentors and North American T-28A Trojans at Moore Air Force Base (AFB) in Texas. Later he flew Lockheed T-33A Shooting Stars at Greenville AFB in Mississippi for jet qualifications, and received his wings mid-1958.
Cox, standing at a towering height of 5 feet 4 inches, barely met the minimum height requirement to fly fighters at the time, but ended up logging more than 2,400 hours of fighter time throughout his career. A product of his height, he had earned call signs such as "Two Cushion," "Mighty Mouse," "Madison Avenue Midget," and "Compact Crusader." Having had the opportunity to work closely with Cox for this feature, I noted that he has the admirable quality of being humble about his height and carries no chip on his shoulder. In fact, he pitches in on the fun if there is an opportunity to bring up "shorty" jokes or comments. In the fighter communities, his small frame meant that he could withstand and recover from G-forces much better than his alpha-male peers. Being short is a desired trait when flinging around fast movers.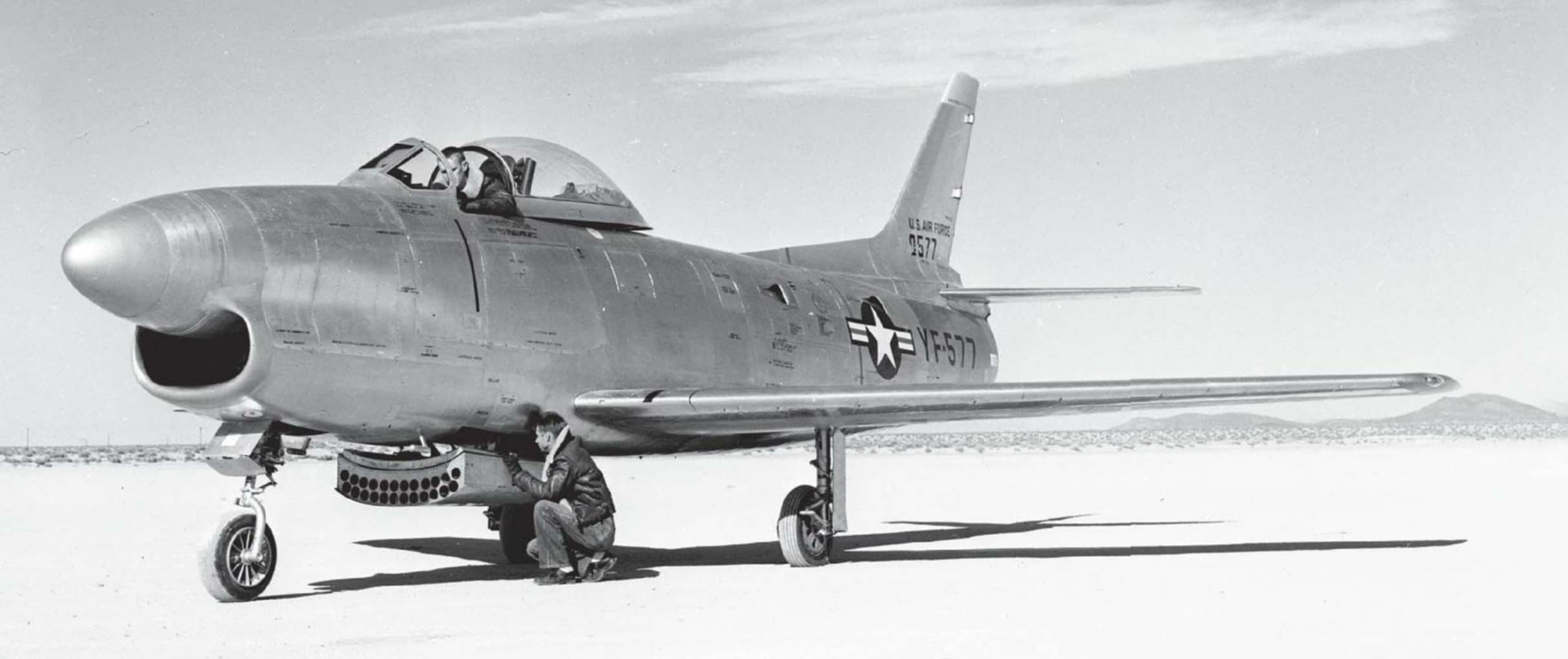 D-Model Sabres
The next stop for Cox was at Moody AFB in Georgia, where he flew the T-33A again, with a strong emphasis on "under the bag" instrument flying. He then learned to fly the F-86L and was fully checked out in the Sabre by the end of 1958. Although the L-model was a bit more advanced than the D, it had to do with the aircraft-type transition schedule and squadron requirements. "The F-86L was a single-seat-only aircraft, so my first flight was my solo flight. I had an instructor wingman," Cox notes. He continues, "While learning on the F-86L, I was able to go supersonic for the first time. I'd go to 43,000 feet and then dive straight down in full throttle and afterburner. The F-86 was like driving around a little sports car. It was agile and equipped with auto maneuvering slats; however, the jet was old and had some weird flying characteristics."
For his first operational assignment, Cox was assigned to Clark Air Base in the Philippines in January 1959, flying the F-86D with the 26th Fighter Interceptor Squadron (FIS). "On my first-ever F-86D flight, I took the runway, advanced the throttle, lit the burner, and pulled back on the stick to rotate at about 150mph. Much to my horror, the stick would not come fully back, and I had trouble climbing. I quickly used the trim switch to gain some altitude and just made it over the barrier cables at the end of the runway. I lowered the seat, completed my mission, and landed.
"It turned out the issue was I had the seat adjusted up as far as it could go, due to my height, and that actually blocks the stick rearward motion. Unlike the F-86L, the F-86D had a rear-facing jog in the stick; it was D-model specific. With the seat lowered, my eyes were just above the canopy rail. From then on, I compensated, and it was two extra seat cushions in that aircraft for me. My nickname then became 'Two Cushion.'
"For our F-86D weapon of choice, we used 24 high-explosive unguided rockets that were located in an internal-weapons rack like pod we would lower from the belly in flight. We did a lot of firing practice with rockets, and they would go in a multitude of different trajectories and headings; it is not what you would call 'accurate.'
"One memorable mission occurred during a detachment we made to Tainan, Formosa (now known as Taiwan). We typically flew around the Strait of Formosa, and the Chinese would usually have MiGs paralleling us. I was flying an F-86D solo, without a wingman and under strict GCI [ground-controlled interception] from a Taiwanese controller. With that came a language barrier. I was vectored to fly a heading of 270 for a long while. Eventually, I started seeing Chinese islands and then the mainland appeared through the haze below. I reported this to the controller and quickly made a correction to a heading of 180, due south, on my own.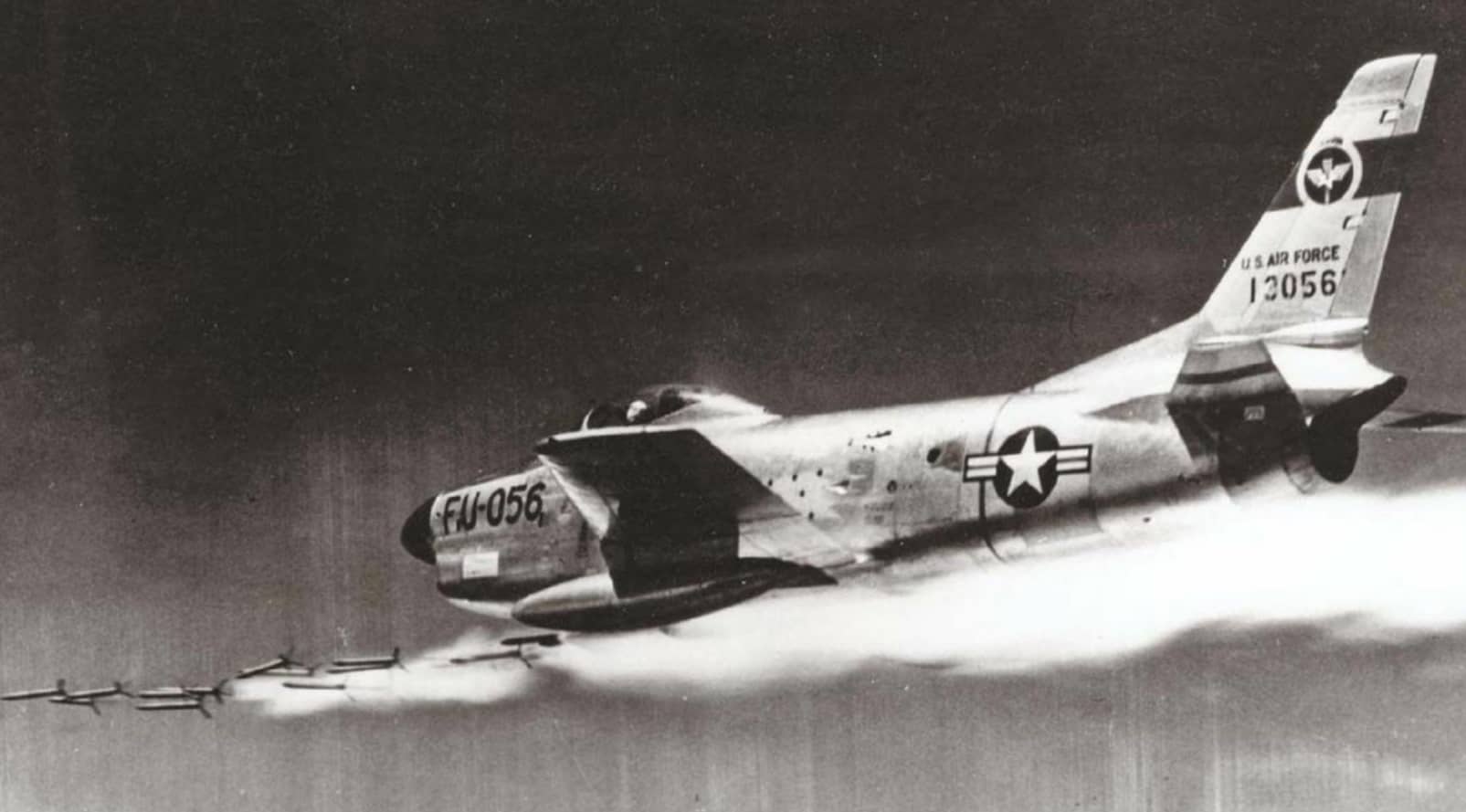 You can read up to 3 premium stories before you subscribe to Magzter GOLD
Log in, if you are already a subscriber
Get unlimited access to thousands of curated premium stories, newspapers and 5,000+ magazines
READ THE ENTIRE ISSUE
February 2019