Mustang VS Thunderbolt
Flight Journal|June 2020
A 78th Fighter Group combat pilot's inside analysis
LT. COL. R.A. "DICK" HEWITT, USAFR (RET.)
Lt. Col. John D. Landers flew with the 78th FG from February to June 1945. He flew 17 missions with us and his mount was P-51D WZ-I 44- 72218 Big Beautiful Doll of the 84th FS.
Of all the questions I have been asked about the P-47 Thunderbolt and the P-51 Mustang, this has been the dominant one: "Which one was the best: the 'Jug' or the Mustang?" Even though I devoted a couple of paragraphs in my book, Target of Opportunity, to this popular subject, there were still many details about each, especially relating to combat, that I didn't cover completely. And had I known of its keen popularity on the minds of buffs of every age, I would have made it into a whole chapter. I knew the controversy existed—and was often discussed quite heatedly— but it was friendly between pilots who had flown only one of the two in combat. The terms "Spam can" and "bucket of bolts" were often digs used by opponents to characterize the two. My descriptive terms were never these. Had I tagged them, mine would have been "Beauty and the Beast": the P-51 and the P-47, in that order.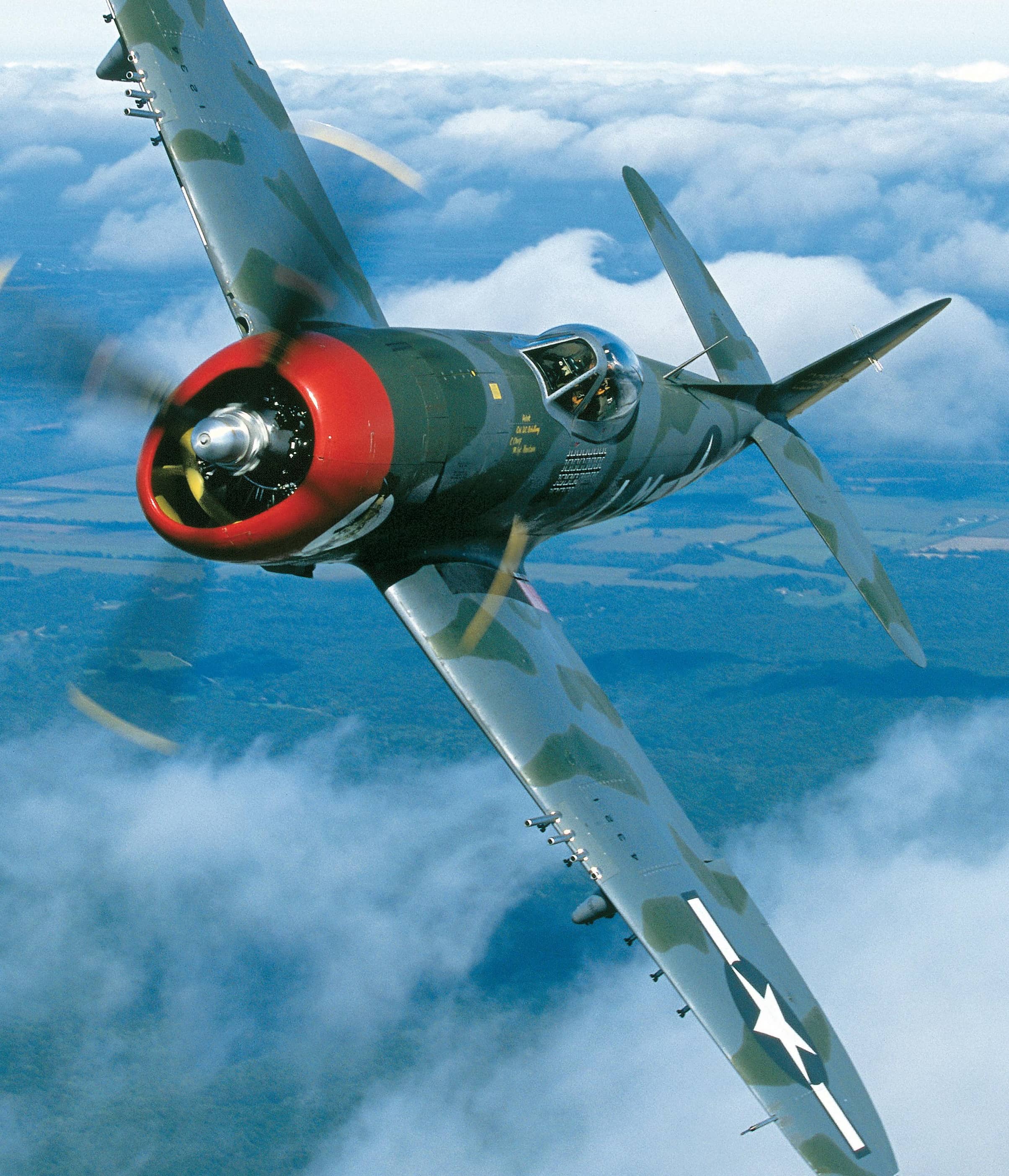 Although our Mustangs were sleeker and speedier, our Thunderbolts could take a lot more punishment and still bring us home. (Photos by John Dibbs/planepicture.com)
Ask any member of the famed 56th Fighter Group who is still on the right side and standing, and I'll bet my month's Social Security check that you get one answer. What else: the Jug! The 56th was the only Group in the 8th Fighter Command that officially flew only the P-47 in combat. But in fairness to Zemke's Wolfpack, if Jug lovers posed the same question to anyone in the Ninth Air Force Fighter Groups who flew only the Jug in combat, their responses would also be the same.

In April 1944, the 78th FG markings were applied to our airplanes. They consisted of a black and white checkerboard pattern that covered the P- 47's cowling back to the cooling shutters. (Photo courtesy of Stan Piet.)
Before I tackle this controversial subject, I would like to clarify my qualifications. I flew in combat and I'm a survivor. My flight log shows nearly 300 hours of combat in the Jug and 144 hours in the "Stang." I'm not an expert on their design characteristics, just on how they performed under fire in combat against the best of the German Luftwaffe. Having been there and done the whole nine yards, I feel I can speak with authority.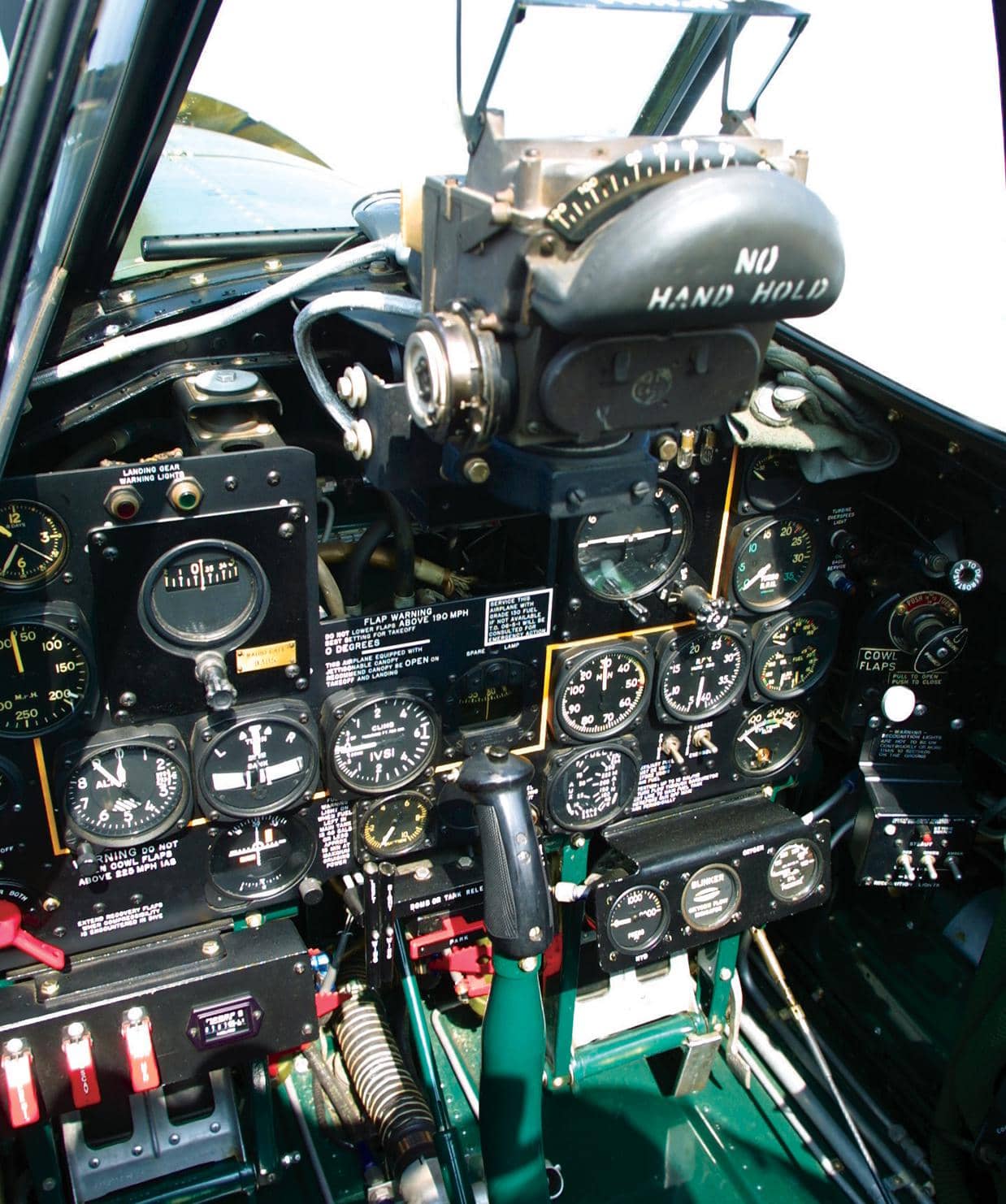 You can read up to 3 premium stories before you subscribe to Magzter GOLD
Log in, if you are already a subscriber
Get unlimited access to thousands of curated premium stories and 5,000+ magazines
READ THE ENTIRE ISSUE
June 2020