KITTYHAWK JUNGLE RESCUE
Flight Journal
|
November - December 2020
P-40 GETS A NEW LEASE ON LIFE
Confined in a microworld of levers, switches, and instruments, Royal Australian Air Force Flight Sergeant James Denman Harvey slid his Curtiss P-40's eight-piece canopy backwards and looked down. Hammered by tropical heat and skin slippery in perspiration, he studied the surface of a newly captured airstrip called "Tadji." Harvey and fellow No. 78 Squadron pilots believed ground engineers had repaired a landing area on the north coast of New Guinea after defeated Japanese soldiers scurried into the shrubbery on April 25, 1944.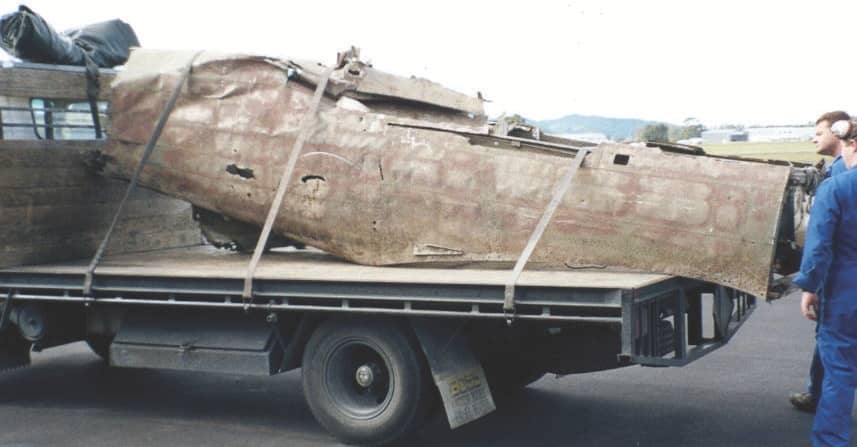 Harvey watched the first P-40 in the landing pattern sequence touch and immediately flip. Apprehensive, but with no other choice since every aircraft's low-fuel-pressure light flickered red after an exhausting positioning flight, he lowered the "alighting gear." Concentrating on landing shorter and slower, his 30-inch tires and oleo-pneumatic shock struts locked into place under the 37-foot, 3.5-inch wings. At contact, he, too, went upside down in a flurry of lacerated leaves, shredded bark and surprised ants.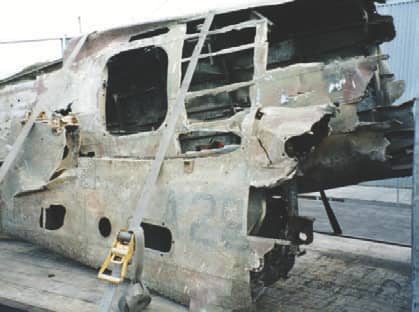 Bomb craters created by previous softening-up attacks had disturbed the water table and turned the ground engineers' handiwork into gigantic mud pies. A desperate construction commander ordered Harvey's P-40 pushed aside before the concussed pilot could extricate himself. The remaining squadron aircraft managed to find compact spots and finished their flights correct side up. As for Harvey's favored airplane, A-29-141 (USAAF 42-10487), became a grub-infested, creeper-covered, insect tenement.
Recovery & restoration
Decades later, warbird enthusiasts began searching the world for restorable Curtiss P-40s. In 2001, Australian restoration expert Robert Greinert discovered Harvey's relatively intact A-29-141. After dragging his find into daylight, he passed the remains to New Zealand's Pioneer Aero Restorations in Ardmore. Founded in the early 1990s, the organization knew fighter airplanes well after completing seven P-40 rebuilds since 1998.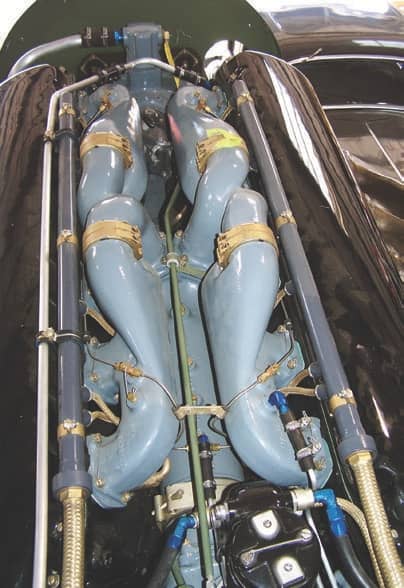 Acquainted with wrecks and rarities pried from swamps and jungles, the patient New Zealanders ignored the stench of rotting land snails in Gruenert's shipping containers and went to work. After scraping and pressure-washing surviving components of what turned out to be a Curtiss P-40N-1 version, the Pioneer Aero artists printed a 20-page inventory. Some items, they realized, such as engine mounts, radiators and engine controls, could be rebuilt but others, like fuel tanks and pulleys, needed new fabrication and all rubber- and plastic-covered wires needed to be replaced. Meanwhile, in Canada, retired Cognos CEO and philanthropist Michael U. Potter turned his personal warbird stable into the Vintage Wings of Canada collection at Gatineau- Ottawa Executive Airport (CYND). Potter and like-minded historians initiated the "In His Name" program to adorn chosen aircraft with painted panels commemorating World War II air force veterans. When Potter suggested a Heritage Flights subdivision to generate revenue through fighter rides, a two-place P-40 became the organization's goal, and Desert Air Force fighter ace, Wing Commander James Francis Edwards—who amassed 20 aerial victories during a 14-month tenure in North Africa—became an honoree.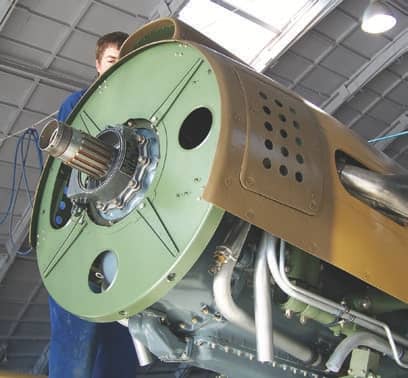 Word of mouth in the warbird community brought Harvey's salvaged airplane to the group's attention and within weeks, member David Hadfield and wife Robin travelled to New Zealand for negotiations with Pioneer Aero to finish A29-114 to vintage specifications.
On April 25, 2009, New Zealand test pilot Frank Parker flew the first flight of civillettered ZK-VWC since jungle herbage had abruptly enveloped Harvey's P-40 65 years before. Parker collated a collection of suggestions that would be reviewed when the aircraft reached Canada. He warned of harsh engine power application raising the tail with consequent propeller damage. During takeoff, smooth throttle reduced a tendency to swing left, and full right rudder helped maintain a straight run with right aileron to keep wings level.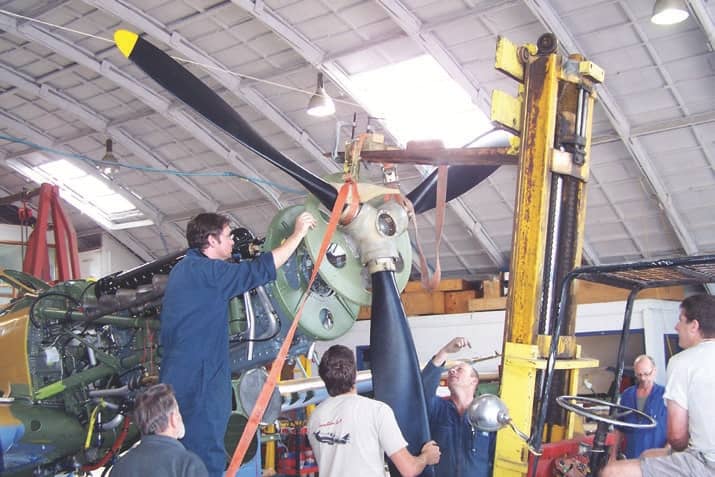 "Throttle response is good with no flat spots. On some aircraft, we have experienced a tendency to slight roughness and even possibly a misfire as the boost (engine power) is brought back from a higher setting," Parker wrote. "This may have something to do with the auto-boost system operation but can cause an increase in the pulse rate—it is usually evidenced by a sudden loud misfire."
You can read up to 3 premium stories before you subscribe to Magzter GOLD
Log in, if you are already a subscriber
Get unlimited access to thousands of curated premium stories, newspapers and 5,000+ magazines
READ THE ENTIRE ISSUE
November - December 2020