HURRICANE FORCE
Flight Journal
|
September - October 2020
Group Capt. Billy Drake: A Gentleman and an Ace
THE FLYING LEGENDS AIRSHOW at Duxford, UK, brings together a magnificent group of WW II U.S. and European aces. Flight Journal has aided in sponsoring a large contingent of the Yanks on hand and joined with them as they revisited the bases they once flew from and where they met with their British and German counterparts. All the pilots in attendance had enjoyed great success in combat, but each had his own style. Four of the participants, Maj. John Kirla, Col. Robert Rankin, Group Capt. Billy Drake, and Maj. Gen. Don Strait, prove that aces come in all shapes and sizes and personalities. Different as they might be personally, however, these four men share a trait found in most successful fighter pilots, especially those who become aces. When presented with an opportunity for combat, they seize it.
Whether leading or supporting others, "Big John," "Shorty," "Billy" and the "Jersey Jerk" all possessed the will to go to a fight when it was at hand. In this issue, we present a few of Billy Drake's flying experiences.
"In 1939, we realized that we were absolutely ignorant of how to use the airplanes we had been given. We hadn't any idea how to shoot because there weren't any facilities to do it, and we had to wait until we met the German air force to learn how to use the guns in our airplanes. The RAF had only been alive since WW I—about 25 years. All of the experts of that war had either been retired, died of natural causes or were busy building up the modern air force. Therefore, we young pilots in the squadrons had no one to turn to. The Army and the Navy had centuries of experience behind them. We had ourselves. That's the background of how we went to war in those first two years."
AT THE WAR'S OUTSET, THE RESERVOIR OF EXPERIENCE IN AIR-TO-AIR WARFARE AMONG ALLIED AIR FORCES WAS VERY SHALLOW
Many of those who became aces during WW II credit a large measure of their success to the training they received prior to going to war, and once deployed, to the knowledge gained from flying as wingmen with pilots who had already learned a good deal about the art of aerial combat. At the War's outset, however, the reservoir of experience in air-to-air warfare among Allied air forces was very shallow.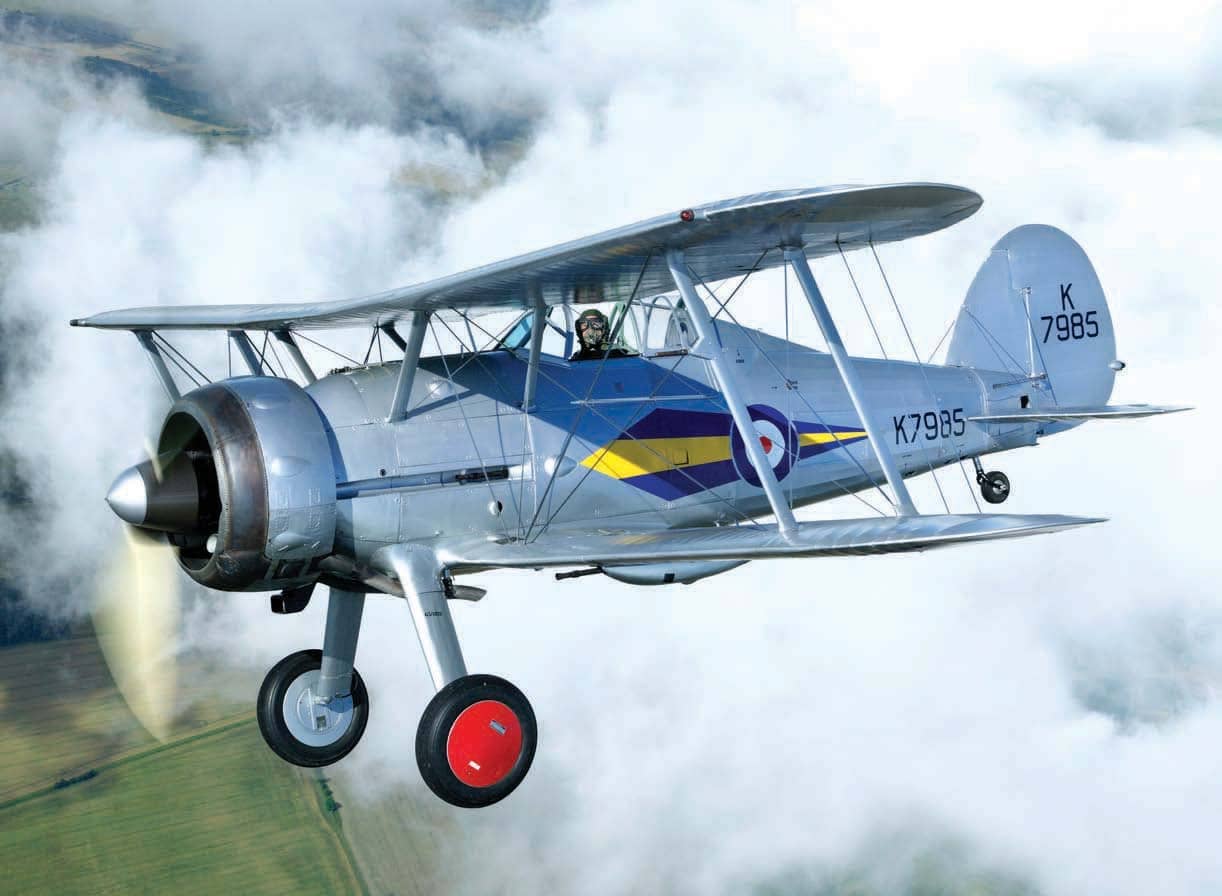 In sharp contrast, the Luftwaffe already boasted a sizable cadre of pilots with recent experience flying and fighting in the Spanish Civil War and the campaigns in Czechoslovakia and Poland. German pilots still in training benefited greatly from the experience and tactics their predecessors had freshly developed. As Group Capt. Billy Drake stresses earlier, RAF fighter pilots, on the other hand, had almost nothing to go on.
Quick-witted and charming, Drake is one of the few surviving RAF pioneers of WW II who went into battle with little practical experience. The native Londoner joined the RAF in the summer of 1936 and completed his training the following winter. He went on to great success and scored 18-plus kills over a long and colorful wartime career. In May 1937, however, he was, like most of his contemporaries, blissfully unaware of how much they all had to learn about the business of flying fighters.
Condensation!
27,000 feet, 1100 hours, near RAF Tangmere, UK—Summer 1937
"After training, I joined No. 1 Squadron at Tangmere. We had two squadrons at the air station, No. 1 and No. 43. Both squadrons were flying Hawker Furys, and I flew them for two-and-a-half years. We very nearly went to war in them. No. 1 Squadron still had them quite late, right up to the time of the Munich crisis in 1938. We had a strong feeling we were going to war, but we weren't quite certain when it was all going to happen. We used to take turns sleeping down in the hangars next to the airplanes, just in case we were alerted to scramble. This was before war was ever declared.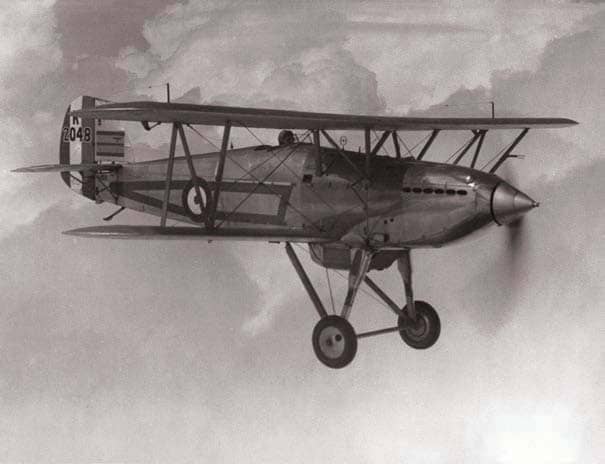 "We had so much to learn at that time. We didn't really realize how little we knew. One day, I was flying with one of my flight commanders, a very well-known aviator by the name of Group Capt. Teddy Donaldson. We were up in these open-cockpit Furys, and suddenly I looked at my leader, and I thought, 'He's beginning to burn! Oh, Christ!' Then I looked back and was startled to see that I was beginning to burn! Well, we were flying at 27,000 feet, just at the limit for the Fury, and it was the first time that either of us had ever experienced condensation trails. We had never seen it or even heard of them. We descended in rather rapid fashion, I must admit, and at last, the 'smoke' went away. That was quite exciting!"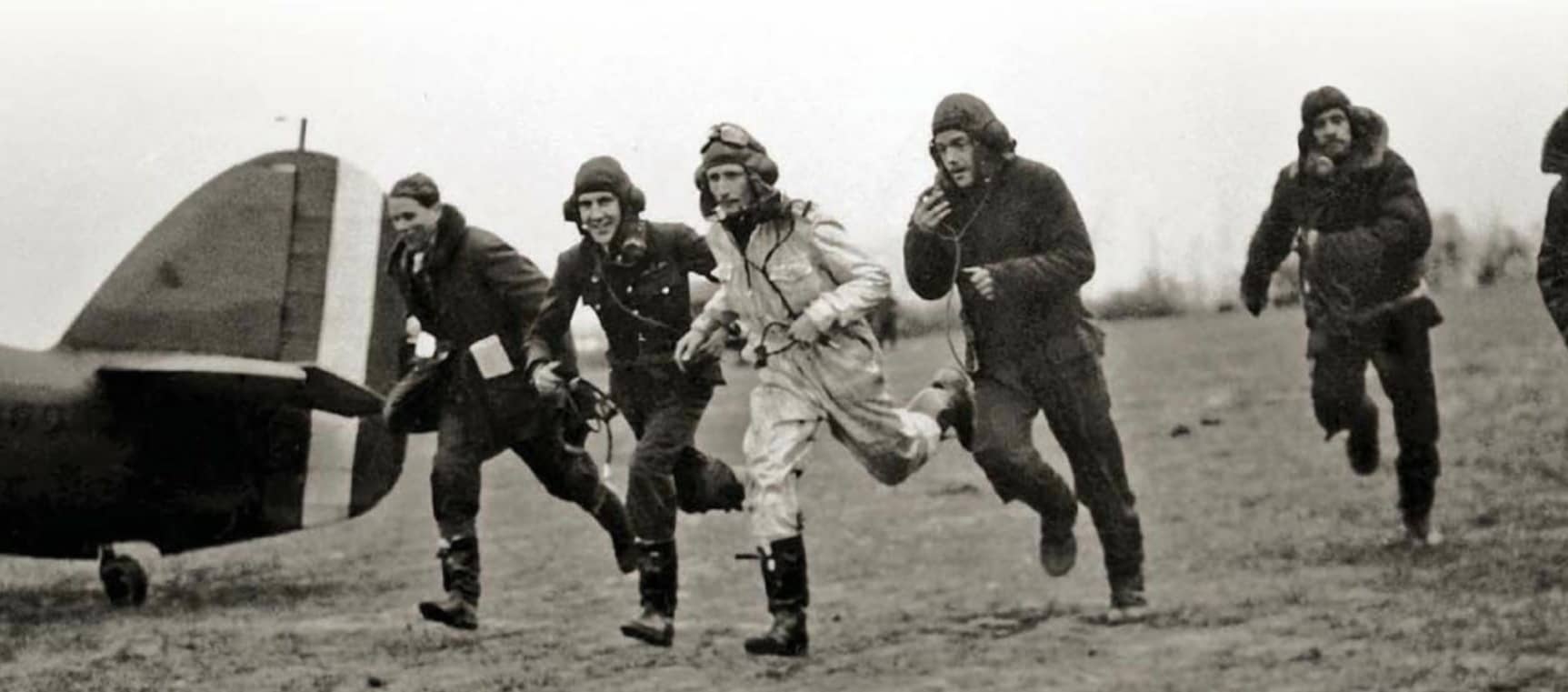 Not up for the fight!
You can read up to 3 premium stories before you subscribe to Magzter GOLD
Log in, if you are already a subscriber
Get unlimited access to thousands of curated premium stories, newspapers and 5,000+ magazines
READ THE ENTIRE ISSUE
September - October 2020