Key Insights Of Drone Industry That Can Be A Game Changer
Aviation Update|October 2019
The emergence and penetration of drones across a wide range of industries have paved their way to be used for both civil as well as commercial platforms.
As such, there is no denying how future based interactions and technologies shall involve a great amount of inclusion from drones. At least that's what the latest SkyLogic 2018 Drone Market Sector Report has to say as it draws valuable insights from global drone market across sales, software services and public agency usage. The study had its chief focus upon the incessant demand for major use of "Drone Acquired" data across certain business operations to enhance their operating efficiency. In all probability, an increasing number of companies are looking to make the most of drone technology to speed up their delivery process and modus operandi as well. Here's a look at five such key insights of the drone industry that is surly going to change the game for good.
Software fostering growth
A significant rise in software licenses and subsequent volume entering the market of drones and aircraft sales shall help to contribute towards the setting up of a slew of industrial or commercial operations across the globe. As such, these emerging trends will lead to restructuring as well as consolidation and company layoffs. Also, it shall limit the barrier entry to the drone market, and increase completion across the industry. Moreover, there will be a rise in the number of flights plying commercially. Studies report how companies working with drones are usually making use of drones across a couple of projects alone and that those drones do not stay in the air for a period more than three hours, on an average. Reportedly, the commercial drone market is on the verge of shifting and the trend shall continue in years to come. The average cost of a drone that is being bought in course of one year for instance has increased well over to $2,000. With more number of companies opting to embrace technology for good, the cost of drones is expected to rise almost double.
An increment in partnerships and ecosystems
As 2019 withers by, experts opine how drone solutions alongside effective partnerships are all set to make things take a solemn turn. As such, the companies shall make full effort to put their partnership into use and embark upon a standard process which will lessen risks to humans. When such partnerships see the light of the day, drone operators will be at much ease to gather a significant amount of data over a very short period of time, which in turn will also depict great precision and accuracy in capturing the same. Having said that, it is pertinent how majority of drone operators open up to partnerships across all levels and account for enhanced networking and test for integration as well regulations and other trends towards making drone technology one of the most sought after on a global scale. In the coming years, drones will have witnessed significant penetration across key areas like Artificial Intelligence, Traffic management, imaging technologies and asset management systems.
Besides, investment across the drone sector shall also see a significant rise in the coming years as the industry turns towards hardware to software. Major companies working with drones will have their focus shifted on delivering comprehensive solutions that welcomes the integration of tools and software. As an obvious consequence, organizations will be on the lookout for technological advancement, PC chips and economic scaling to help usher an era that will drive efficiency and cut down costs by using sensors and other rewarding platforms.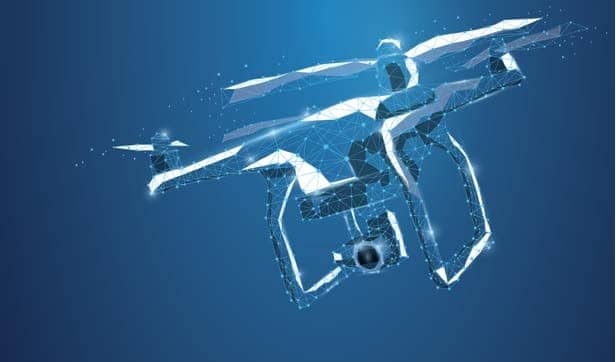 Adopting to big data
You can read upto 3 premium stories before you subscribe to Magzter GOLD
Log-in, if you are already a subscriber
Get unlimited access to thousands of curated premium stories and 5,000+ magazines
READ THE ENTIRE ISSUE
October 2019