New Permission Old Treasure
It was a Monday like any other; normally we have the day off, however on this particular day my wife Liz had a university course to complete.
So for me, the morning involved walking Dave the dog (Fig.1), cleaning out our campervan and generally getting everything sorted so we could have an afternoon of detecting. Liz arrived home and we set off on a short drive to a local permission that we have called 'Castle Field', a site that has very special memories for us, as it is where we first met.
It is a site where the farmer grazes sheep over winter and in the summer months removes the flock and grows hay which is cut for winter fodder several times a year. We decided to take Dave along so he could help dig, it always amazes me just how much dirt he can spread around, leaving barely enough to back-fill the hole! However, he's good company, very well-behaved on digs and genuinely seems to enjoy it too. After a journey of 10 minutes or so we had arrived – just to be safe we always walk the permission first, to make sure we won't get in the way of any farm work or new livestock. I went over the stile and was immediately met with calf high grass, Dave was having to 'spronk' over it like a tiny gazelle just to move forward, today really wasn't going to be the day to swing a Coilover this field. Fortunately, we had a backup permission just over the road, consisting of two small grazing paddocks. Unfortunately, however, they run right alongside the M6 motorway and consequently are pretty full of trash. Somewhat dejected we headed back to the campervan for a brew.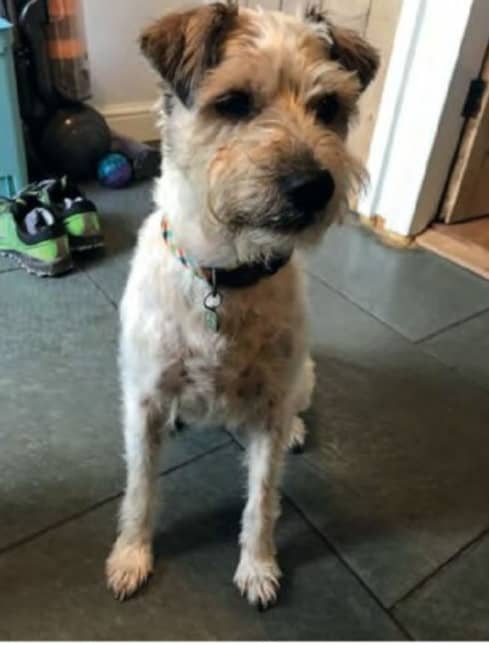 A New Permission I have to confess that we're a bit rubbish when it comes to asking for permissions and get a bit nervous visiting farms unannounced. We can end up sounding really nerdy and a bit tongue-tied. However, we decided to brave it and have a drive around the area looking for a new farm. As it was Liz's turn to approach any farmer we met, I was more than happy to make the next turn we saw into a farmyard. We drove down a small dry dusty track between ancient hedgerows, avoiding the numerous potholes until we couldn't go any further. The farmer was right there in front of us in his tractor. Nervously we both got out of the van and headed over. There had been no need to worry whatsoever, he was as nice as pie and had a genuine interest in the history of his land. His name was George and he explained that, "There was a chap who detected the fields, but he hasn't been seen here for a long time, but may still be around." George explained that to keep things fair, we were welcome to three other fields he had a little way down the road. We shook hands, swapped mobile numbers and headed off to look at our new permission.
Continue Reading with Magzter GOLD
Log-in, if you are already a subscriber
Get unlimited access to thousands of curated premium stories and 5,000+ magazines
READ THE ENTIRE ISSUE
December 2019