Lake County
The Upland Almanac
|
Autumn 2020
Good sage grouse country is vast by necessity. In Oregon, Highway 140 takes you there, where the soil sits on top of Miocene rocks, 17-million-year old basalts exposed by wind and water on the edges of sage plateaus. The dark igneous stones — earth's prehistoric eyes — stare as you walk past.
Weathered wood on the sides of a line shack speaks to the threadbare existence served up in eastern Lake County. So does a pile of cow bones, the skull 60 feet downhill from the carcass. Fewer than 8,000 people lived in Lake County at the last census. It is likely sage grouse outnumber registered voters.
Biology and geology are intrinsically linked, and this is a country that is stretched thin. Around here much of the uplifted land is the result of normal faulting and spreading of the earth's crust into horsts and grabens. Geological forces have pulled the land in two directions over eons, creating low basins broken by ranges that rise above the shorelines of Pleistocene seas. The wide, low valleys, called grabens, may stretch for miles before ending at a fault and uplifted horst. Basalt boulders crumble from the horsts and roll to the bottom, monoliths of erosion and time. Some of the boulders are immense, and a few of them are marked with petroglyphs, messages from a people long passed into history. Geysers and hot springs are hidden away among outcrops and sage. Above the shores of the ancient seas, atop the rocks, are stretches of big sage that provide habitat for the grouse. The habitat is not saturated with birds. In this arid land, a lot of species exist at low densities compared to more mesic habitats. It is a landscape of distance.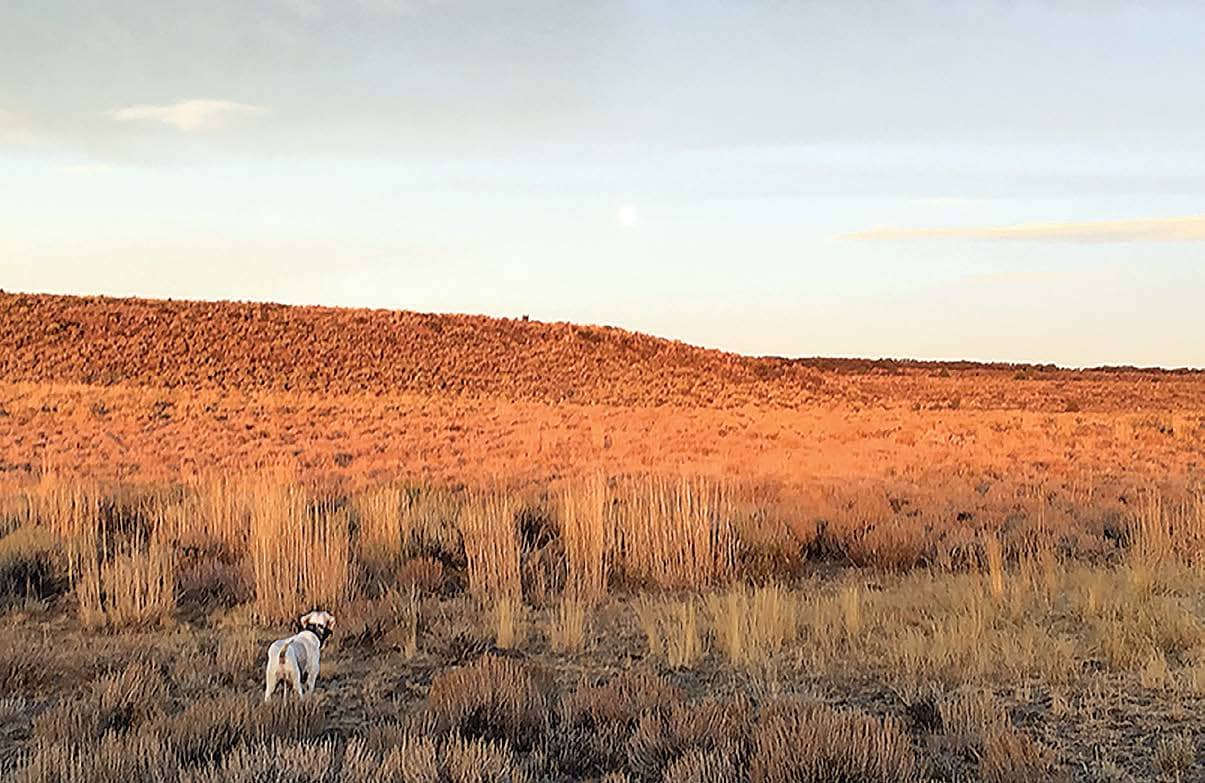 In Oregon, sage grouse season opens in the middle of September as broods are starting to disperse, though plenty of 3-month-old birds are still with adult hens. Adult males are less abundant and are scattered throughout the sage. They are what a lot of hunters are after, perhaps even me, though I'm not ever that choosy. The odds of killing a bird in good enough condition for mounting are low, and I can't afford it anyway. Hunters are allowed two birds per season. Permits for hunt units are chosen by a lottery process, and the number of permits available varies from unit to unit.
You can read up to 3 premium stories before you subscribe to Magzter GOLD
Log in, if you are already a subscriber
Get unlimited access to thousands of curated premium stories, newspapers and 5,000+ magazines
READ THE ENTIRE ISSUE
Autumn 2020