High Times In Haddeo
The Upland Almanac
|
Spring 2020
Into this landscape is woven a sporting tradition dating to the 11th century.
The burnished body of a pheasant cleared a yonder tree line, its wings beating strongly in the radiant sunlight of a morning not far spent. Once clear of the branches, the bird settled into a long glide, carrying it from the timbered ridge top to a lighting place on the far side of a deep ravine. A ravine in which I stood with a shouldered shotgun.
"I'm supposed to shoot that?" I muttered to a gentleman on my left elbow. His face broadened in a smile.
"Get on with it."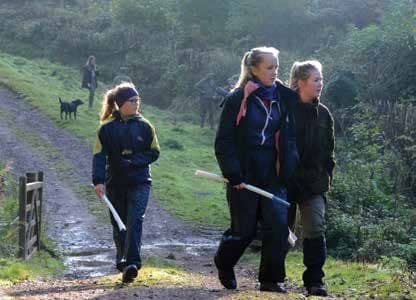 Encouragement hinted in the command of the Englishman. Twin tubes of steel swung skyward, their trajectory lustfully following the long tail feathers of the bird high above. I fired, then fired again, each shot woefully behind the rooster in what seemed a futile attempt at a too distant target. I glanced skyward to behold another soaring pheasant, this one slightly higher than the first. Thirty paces to my left, the shotgun of another hunter arced smoothly. A single muffled report sounded in my "ear defenders," and the hen's flight halted like the dash of a pointer pup reaching the end of a check cord. Ian's smartly downed bird re-arranged my notions of the improbable and possible. I fired on the next target with some modicum of confidence.
The region of Exmoor in the south of England is a giant, geological catch basin from which flows the river Exe. Tributaries branch from this broad stream into the countryside, welcoming rainfall from the lush pastures and hedgerows and finding more permanent sustenance from seeps and springs. Cleaving the contours of this quintessential countryside in Devonshire are numerous deep ravines. Streams wind through their bowels, dashing over limestone and pooling quietly along narrow green meadows. Towering oak, beech and evergreen trees thrust from their canted sides, creating hideaways for red stags and roe deer.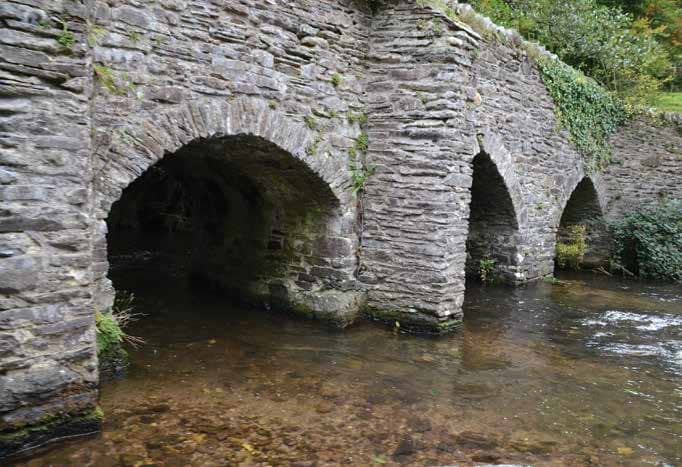 Into this landscape is woven a sporting tradition dating to the 11th century. The woodlands of Exmoor were claimed as royal hunting forests where monarchs and their entourages might pursue red stags or foxes. In the mid-1800s, a new pastime for the nobility and privileged outdoorsmen emerged. The driven bird shoot eventually evolved into a magnificent spectacle, presenting shotgunners with supremely challenging overhead shots for pheasants, sometimes mingled with red-legged partridge. Three features came to differentiate the highest quality shoots from the lesser: exceptionally high and difficult targets; strong-flying, locally raised birds; and sufficient volume to satisfy the most aggressive shooters.
For perspective, consider these details. On a recent trip to the region's Haddeo shoot, our party of 11 guns killed 220 pheasants and red-legged partridges on a single drive. One effusive young fellow fired 187 cartridges to claim his share of the birds.
"Swing, swing!"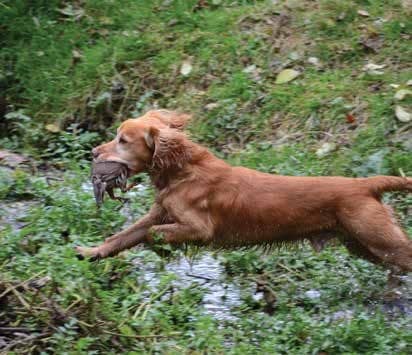 It's an order I endlessly endured for three days. Maurice, my loader, stuffed cartridges into the empty shotgun when two were fired. But like others skilled at the task, he was much more than simply a reloading mechanism in a woolen flat cap and trousers. He also called my shots. High and Ahead were nearly bereft in his corrective repertoire. Low and more frequently Behind described most of my attempts to his discerning eye.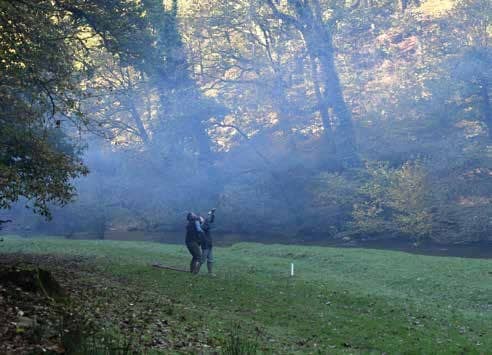 You can read up to 3 premium stories before you subscribe to Magzter GOLD
Log in, if you are already a subscriber
Get unlimited access to thousands of curated premium stories, newspapers and 5,000+ magazines
READ THE ENTIRE ISSUE
Spring 2020