Mountains high
The Field|March 2020
Upper Donside's mountain hare population is thriving, thanks to the work of grouse keepers like Alex Jenkins
We've always had a lot of mountain hares. It's a success story for us," said Alex Jenkins, head keeper on the 15,000-acre Edinglassie estate in Upper Donside, Aberdeenshire. Jenkins attributes the flourishing population to two main factors: good habitat and predator control carried out as part of his grouse management. This tallies with the wider picture in North East Scotland, where in spite of their range shrinking nationally, mountain hare numbers are 35 times higher on driven grouse moors compared to unmanaged areas.
In particular, hares benefit from the new heather growth after managed burning. Muirburn plays a vital role in the management of Edinglassie, which is a mix of dry heath and wetter moor at altitudes of up to 2,500ft. Controlled burning is an essential tool to rejuvenate heather moorland, huge swathes of which were lost after World War Two through commercial forestry and over-grazing. In Donside, entire moors were covered in non-native commercial plantations, which support little wildlife. The current trend in the National Park is for planting native woodland and Jenkins is concerned that it might lead to the loss of more heather – and mountain hares with it. "It's important to remember that the majority of heather cover in the world is found in the UK," he said. "These moors were designated Sites of Special Scientific Interest (SSSI) because of the habitat and wildlife preserved by grouse shooting, so the traditional management needs to be maintained to keep them in good condition."
As well as afforestation, moorland suffered from being drained for agriculture in the post-war drive for food production. A common misconception is that this was done for grouse. In fact, the reverse is true and like most grouse moors Edinglassie has been filling in its ditches, creating 150 dams last year alone.
Regulating the intensity of sheep grazing is another essential element in restoring the heather and other moorland plants on which hares, grouse, and other rare wildlife depend. Jenkins said, "Historically the sheep roamed where they liked and plants got hammered, particularly along the hill fringe and around the gates. Now the estate is farmed virtually all in hand, the number of breeding sheep has been reduced to about 2,500 on 12,000 acres and they are kept off the hill in the winter." The improvement to habitat has been spectacular with rare plants returning to what were previously grassland monocultures and the parts of Edinglassie within SSSIs are overall in "favorable maintained condition". One of the SSSIs, the Green Hill of Strathdon, features rare serpentine rock and supports native grasses such as black spleenwort, common scurvygrass, and mossy saxifrage.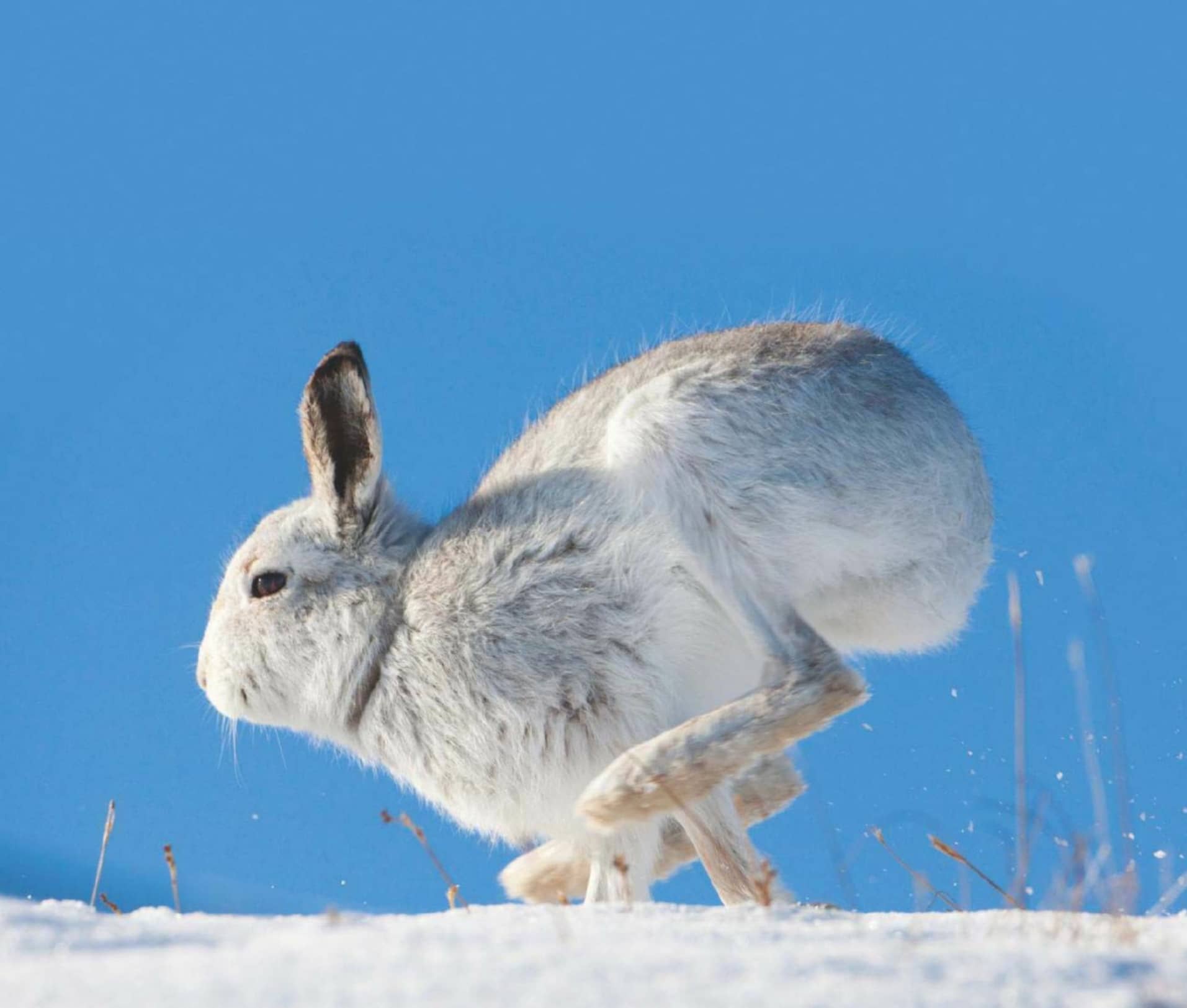 You can read up to 3 premium stories before you subscribe to Magzter GOLD
Log in, if you are already a subscriber
Get unlimited access to thousands of curated premium stories and 5,000+ magazines
READ THE ENTIRE ISSUE
March 2020