Mahseer adventure
The Field|July 2020
At the confluence of two rivers on the border of India and Nepal monster fish can be found – if you can take your eyes off the scenery
EVER since I was regaled by a friend with stories about the golden mahseer, its illusiveness and fighting prowess, a trip in pursuit of it has been on my bucket list. In October, I decided the time had come to strike it off.
The mahseer is India's iconic sporting fish, offering enormous sporting potential and requiring much skill to catch, spinning or on the fly. It lives in fast-flowing rivers and is renowned for its power, with specimens as large as 100lb having been caught. Traditionally, the local population caught them for food by bait fishing, but there has been a significant decline in stocks. Consequently, in recent years a strict catch-and-release policy has been adopted.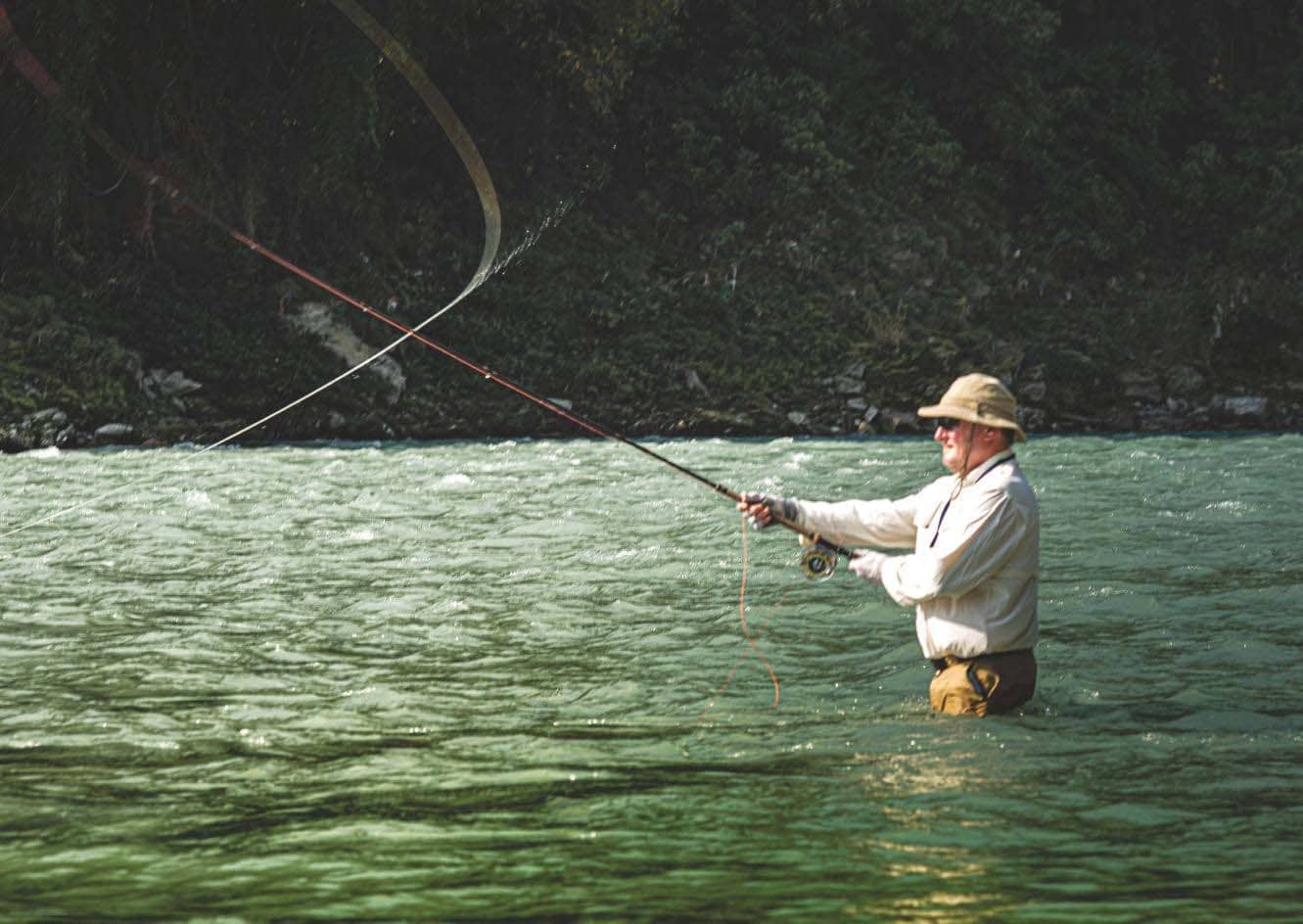 The weather conditions in October are far more to my liking than earlier in the year. I arranged the trip through Field Sports Travel, run by my partner, Liz Cavell-Taylor. We wanted to experience the remoteness of the Himalayas so we decided on a tented camp on the border of India and Nepal. After 48 hours in Delhi to recover from the culture shock of our arrival in India, we were met by Mickey Sidhu, the owner of Himalayan Outback, whose camp we were fishing at. He had not recommended the overnight sleeper from Delhi to Kathgodam but it was an unforgettable experience, although the Orient Express it definitely was not.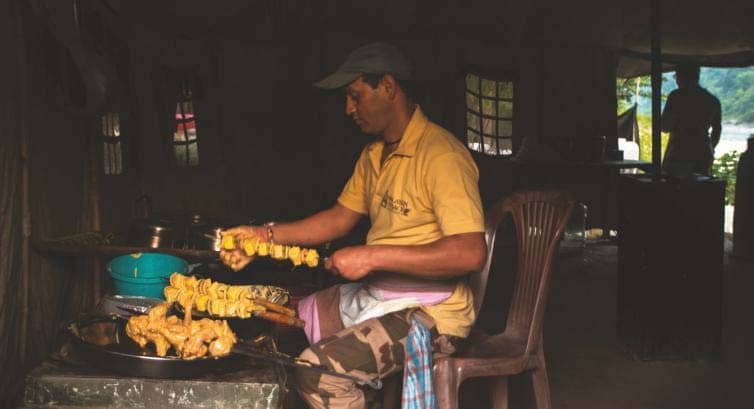 HIMALAYAN FOOTHILLS
The camp on the Saryu river is approximately six hours' drive from the station and we chose to explore the Nainital district in the Himalayan foothills, once home of the legendary man-eating tiger hunter and naturalist, Jim Corbett. Sidhu's friend, Runjiv J Kapur, a documentary producer and photographer from Mumbai, accompanied us and we stopped en route and stayed in a beautiful local boutique hotel high up in the mountains. The four-hour journey the next day was through stunning scenery on roads of all conditions, which snaked through the mountains and villages, eventually arriving at the bustling market town of Lohaghat, a few miles from our destination. Twenty minutes later we came across the unforgettable vista of the confluence of the Saryu and Mahakali rivers, looking emerald blue from above and forming the border between India and Nepal. All travel tiredness disappeared as we crossed the Saryu by boat to arrive at the camp, which nestles in the trees on the riverbank with six tents discretely situated.
You can read up to 3 premium stories before you subscribe to Magzter GOLD
Log in, if you are already a subscriber
Get unlimited access to thousands of curated premium stories and 5,000+ magazines
READ THE ENTIRE ISSUE
July 2020