Adapting guns for steel
The Field|July 2020
The lead shot vs steel shot debate continues to rage. But does steel really herald the demise of our beloved old guns – or merely a modification?
It was the penultimate drive and one of my favourites. Although I was on the end of the line, this drive always offers good birds throughout and at the right-hand end in particular. There had been some excellent birds so far and I reloaded my gun and waited for the next flurry. As I focused my attention to my front again, a hen bird lifted over an oak tree and presented a nice shot. I had already started to my raise my gun when a fantastic cock bird came into view. He had broken over the tall chestnut trees on the far bank and was seemingly nearly double the hen bird in height. I changed my footing, readjusted my gun and gave the cock bird some decent lead. Upon the report I watched with immense satisfaction as it crumpled in the air, tumbling fully to land a good way behind my peg. Easily the best bird of the day for me and one that I can happily remember as a highlight from last season. I opened my gun and caught the still smoking standard steel cartridge case and thought once again, "Why are people still so reticent to shoot steel out of their game guns?"
This little memory was from last season, late November 2019, and is very much a true story. I was delighted with that cock bird, not because I am so consistently lucky (we all have moments of seeming greatness, although a lot is overshadowed with horrible mediocrity) but due to the ammunition I was using. Aside from wildfowl, I was gaining more and more confidence in steel cartridges and using them on all types of quarry. I found that I was no longer limiting myself to distances that I felt were 'safe' to guarantee bringing down a bird ethically, but rather reaching for birds that I would be delighted with if my gun was loaded with lead, let alone steel.
The gun that I've been using recently and for most of the previous season is a modern Beretta SO6 EELL over-and-under game gun with three-inch chambers, superior nitro proof with 30in fixed choke barrels at ¼ and ½ choke. Although it doesn't bear a fleurde-lys mark I have been happily and safely using standard steel cartridges through it for most of the season.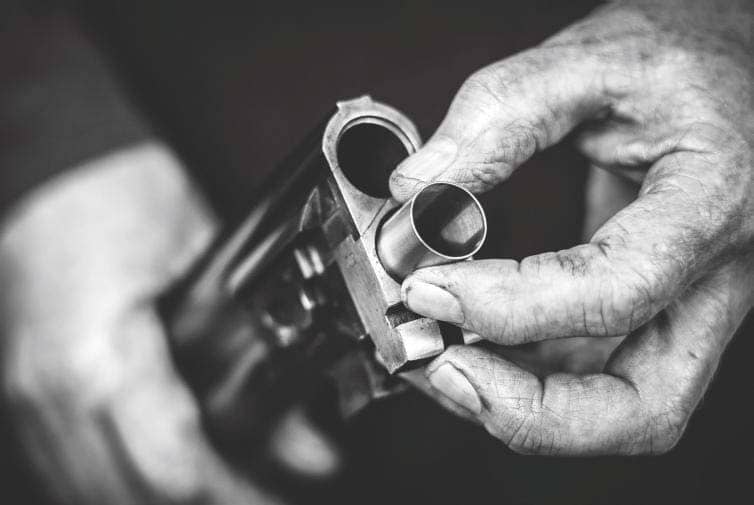 Without going into too much depth about the qualities of steel shot, as there's been acres of ink already expended on the subject, there are a few simple rules for using steel in shotguns and certainly far fewer concerns than many shooters seem to make of them.
Firstly, and most simply, if your gun is fully steel shot proofed, then you can use any steel cartridge in it up to its max chamber length. If it's a 3½in semi-auto destined for the foreshore – stick those super magnum 42gm loads in them and hit the marsh. If it's your beloved new game gun that can accommodate up to a 3in cartridge, use 2¾in shells or 3in magnums at your leisure.
You can read up to 3 premium stories before you subscribe to Magzter GOLD
Log in, if you are already a subscriber
Get unlimited access to thousands of curated premium stories and 5,000+ magazines
READ THE ENTIRE ISSUE
July 2020