New Xplorer Concept Store
The Complete Fly Fisherman
|
April/May 2019
We chat to JOHN GEILS behind the counter of his new Concept Store.
TCFF: Congratulations on your new shop John! After two decades in the fly fishing industry, what motivated the move from distributor to (and) retail shop?
JG: Thanks PJ. It will be 23 years this July. Our core business is still distribution and always will be. One thing I've noticed with my travels to international tackle shows each year is that times are changing and the old distribution models are changing globally. As a brand and business, we too need to adapt and change with the trends if we want to be around in the next 20 years. One of the motivations behind opening a retail shop has come from the need for a dedicated fly fishing shop in Durban. There hasn't been a proper "fly only" shop in Durban since the days of The Fly Fisherman when Roger Baert was involved with the Hilton and Glenwood shops. Durban's avid fly anglers have been deprived of a proper local fly shop that can offer (from experience) the right advice on tackle, gear, destinations, as well as a varied range of fly tackle. This has forced Durbanites to have to travel upcountry for their fix. There also isn't a tackle shop in the country that stocks every single product that we import and distribute, big or small, until now.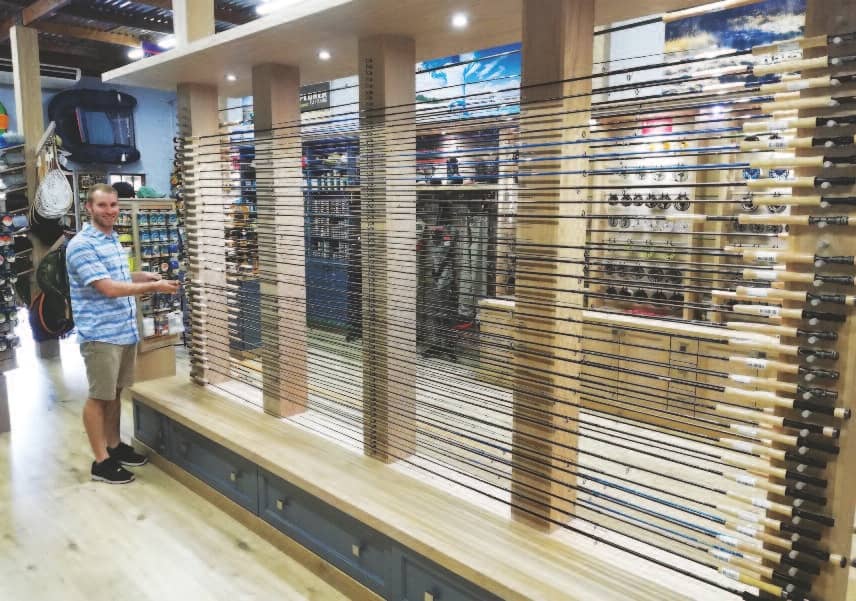 TCFF: You call this your Concept Store. What do you mean by that?
JG: The idea behind the Xplorer Concept Store is to give the consumer a place to physically see, feel and experience the entire range of our Xplorer fly tackle and gear firsthand. It's a place where you can cast all of the different Xplorer fly rod models. Feel how the different blank actions and flex affect your cast. Match a reel to a rod so it perfectly balances the outfit. Feel the difference a fly line taper or design makes to loading a modern fast-action carbon rod vs the new retro glass fibre fly rods. Cast a few different lines to find the right one for your rod or application. It's a place where we can explain the ideas and features of each of our products, so the consumer can appreciate and benefit from the thought and design that has gone into each product.
TCFF: What is your vision for the new shop?
JG: To be able to offer the local fly fisherman a complete-service fly shop offering a broad range of quality fly tackle, knowledge, travel, service and advice. Whether you're a novice just starting out, or a 40-year veteran fly fisherman, you should feel comfortable at the shop. To keep current with the different tackle and international trends, sharing and making them available locally.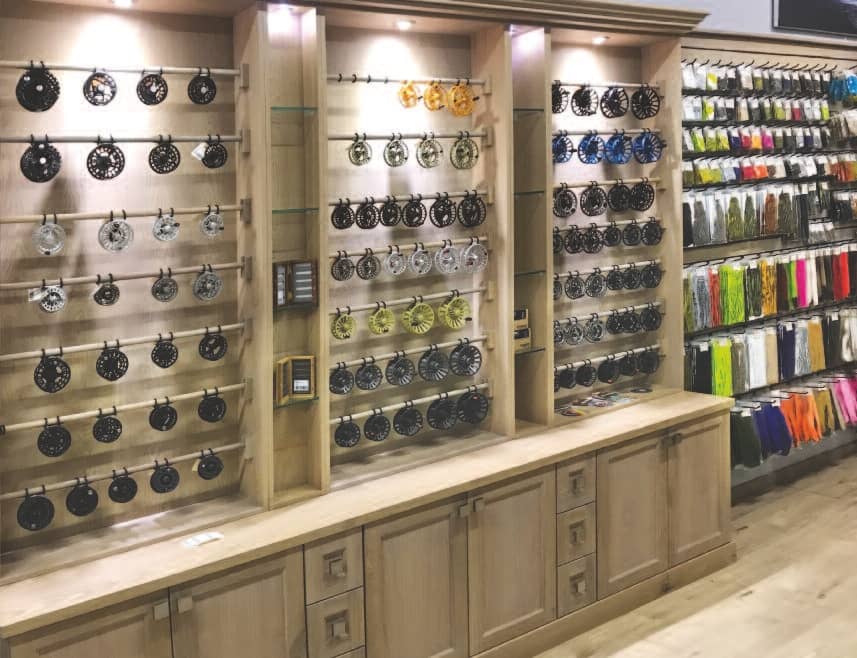 TCFF: Will you offer online shopping?
You can read up to 3 premium stories before you subscribe to Magzter GOLD
Log in, if you are already a subscriber
Get unlimited access to thousands of curated premium stories, newspapers and 5,000+ magazines
READ THE ENTIRE ISSUE
April/May 2019