Hunting GTS From Shore Unexplored Waters
The Complete Fly Fisherman
|
October/November 2019
Catching a large GT from shore along the African coast is no small feat. Catching it on fly makes it a fish of a lifetime. RUDOLPH SCHEEPERS tells the tale.
Recently, two avid fly fishermen, Glen Mathews and John Crabb, decided to do a trip up to Baboon Point Camp in Mozambique. I know the area well, and was honoured to guide them for the week. Baboon Point is a tented camp hidden between rolling white sand dunes and shaded by lush green trees, about 200m from the beach on the San Sebastian spit just south of the town of Vilankulo. From Vilankulo Airport it is a 100km drive on the main road to the turnoff that takes you to the last 60km of dirt road. The drive through the African bush is an adventure on its own, with some hardcore 4x4 sections that often require a winch to get through. The road eventually leads to Baboon Point Camp quite literally in the middle of nowhere. The total isolation of the camp makes it a very inviting prospect for any angler.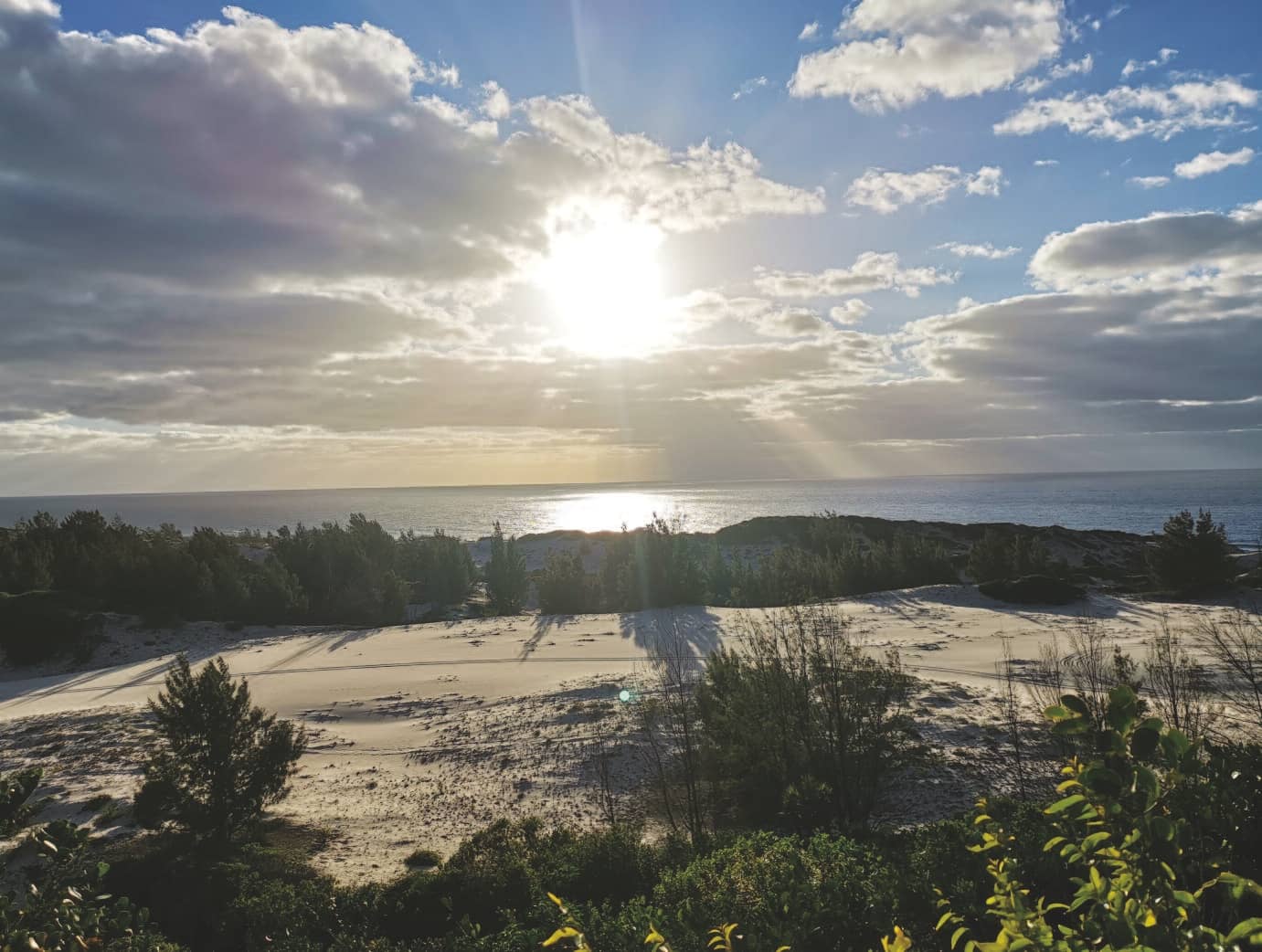 On the first day I spoke to Glen, he made it clear that his target species was a GT over 1m on fly from the beach – a fish he has been hunting for many years. Landing a GT that size off the beach on lure is a great achievement, so landing one on fly would be a life-changing experience. As experienced anglers we all know that conditions can be unfavourable for big GTs at times, so it's for those periods that the guys packed their 9- and 10-wt rods, with their 12-wts to be kept ready at all times in case a big GT came within range. John and Glen tied their own fly patterns, and spent many hours comparing patterns in the weeks leading up to the trip. Some of the GT flies that work well in the area are NYAPs and various versions of surface poppers, Brush Flies and Sempers, depending on the situation.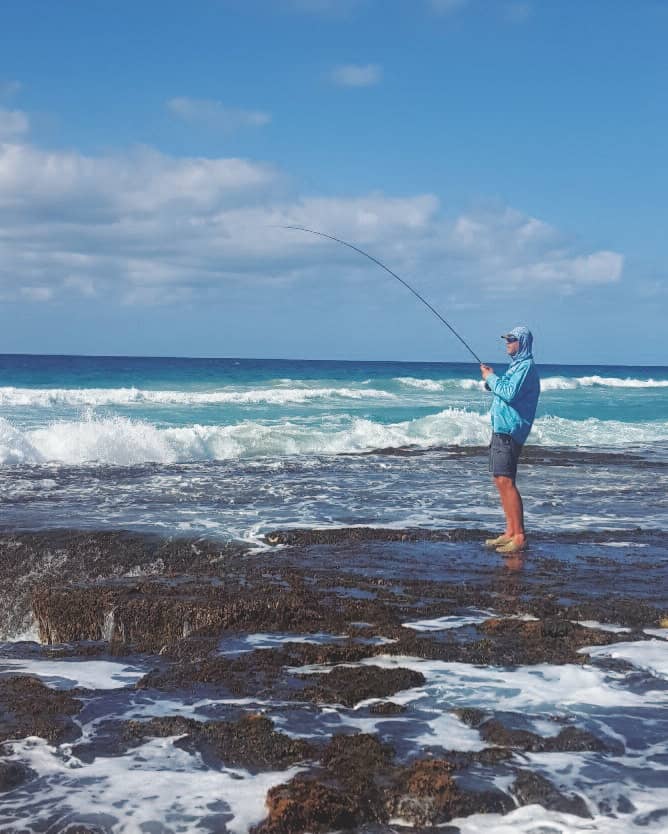 After arriving at the lodge on Saturday evening just before dark, we enjoyed a sumptuous meal prepared by the camp chef. After supper we had a session of getting tackle sorted over a few cold beers; comparing flies and gear and fishing stories were shared late into the evening. The next morning after breakfast we headed straight for the beach. One specific fly that we all liked a lot and that Glen had tied himself was already proudly hanging on the end of the leader of his 12-wt outfit. It was a beautiful morning and the sea had settled to a small swell having been rather big for the preceding two days. With it being spring tide and with almost no wind, conditions looked great.
You can read up to 3 premium stories before you subscribe to Magzter GOLD
Log in, if you are already a subscriber
Get unlimited access to thousands of curated premium stories, newspapers and 5,000+ magazines
READ THE ENTIRE ISSUE
October/November 2019