Greenland Fly Fishing On Top Of The World
The Complete Fly Fisherman
|
December/January 2019/2020
Thomas Søbirk Waxes lyrical about Greenland and its fishing, for good reason, as you will soon find out.
Fly fishermen are constantly breaking new ground in search of the next big adventure. Not long ago – to most fly fishermen at least – Greenland was this huge, white and obscure island at the top of their world map poster, uncharted territory. It still is to a certain extent, but for a growing number of travellers it's the next dream destination.
On every tide, every single day, throughout the short season from July to September, fresh fish will enter the river. Sometimes in small groups, but more often in big schools. Through ginclear water you see them moving across the shallow parts of the river. Further upstream you will find them resting in some of the deeper pools and lies. These heavily built arctic char have left behind the salty realm out at sea, where they have been gorging themselves on shrimp and fish. Now, they suddenly find themselves immersed in oxygen-rich fresh water, ready for some imminent fishy business that will secure yet another generation of these magnificent creatures.
We have all heard stories of the good old days: the Newfoundland salmon stocks of the Fifties when Lee Wulff was swinging his dry flies across pools full of fish. The tarpon migration in the Florida Keys that was ten to 20 times bigger than it is today. The Norwegian salmon rivers in their prime, bursting with chrome fish. The list is endless. I was recently on a remote river in Greenland, swinging a fly across a neck that held at least 50 big sea-run arctic char and, even though the fish weren't always easy to fool, I felt extremely privileged to be fishing in a part of the world that was still unaffected by man. Greenland is still, to a large extent, untouched and pristine. Here, yesterday is now!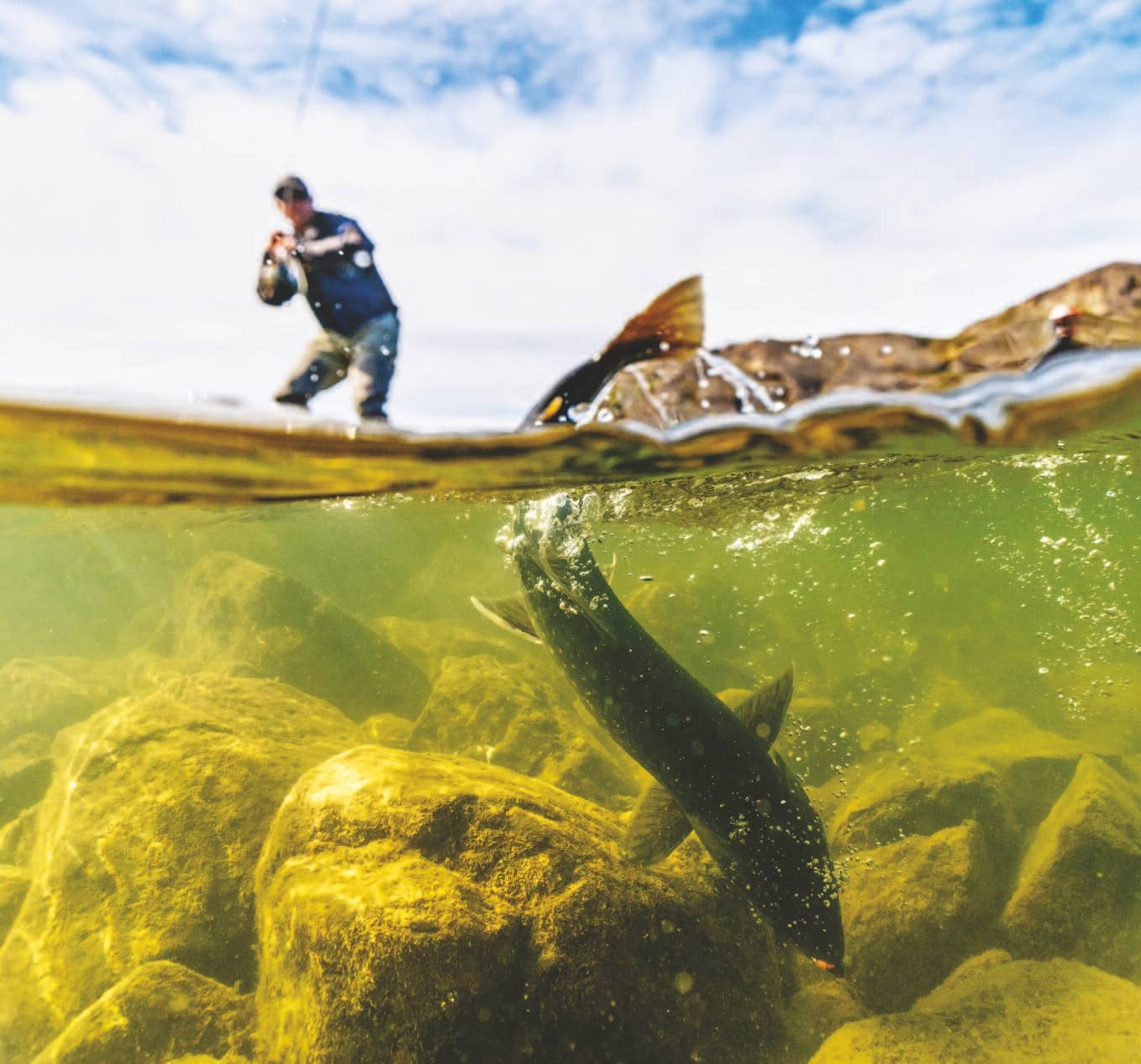 THAT DOESN'T LOOK LIKE YOU
I travel quite a bit and I'm usually very well prepared. I apply for necessary visas in time, buy foreign currency, if needed, and get the gear sorted out during the weeks leading up to the trip. My latest trip to Greenland was different. On the morning of my departure, when printing my itinerary and e-ticket, I suddenly realised the flight was departing almost two hours earlier than I thought. Luckily, the traffic wasn't too bad. My wife hurriedly drove me to the airport and I made it to the check-in counter in the nick of time. There I was met by a polite, but slightly amused lady, who remarked with a smirk: "That doesn't look like you!" Apparently, I had grabbed my daughter's passport by mistake when rushing out of the house!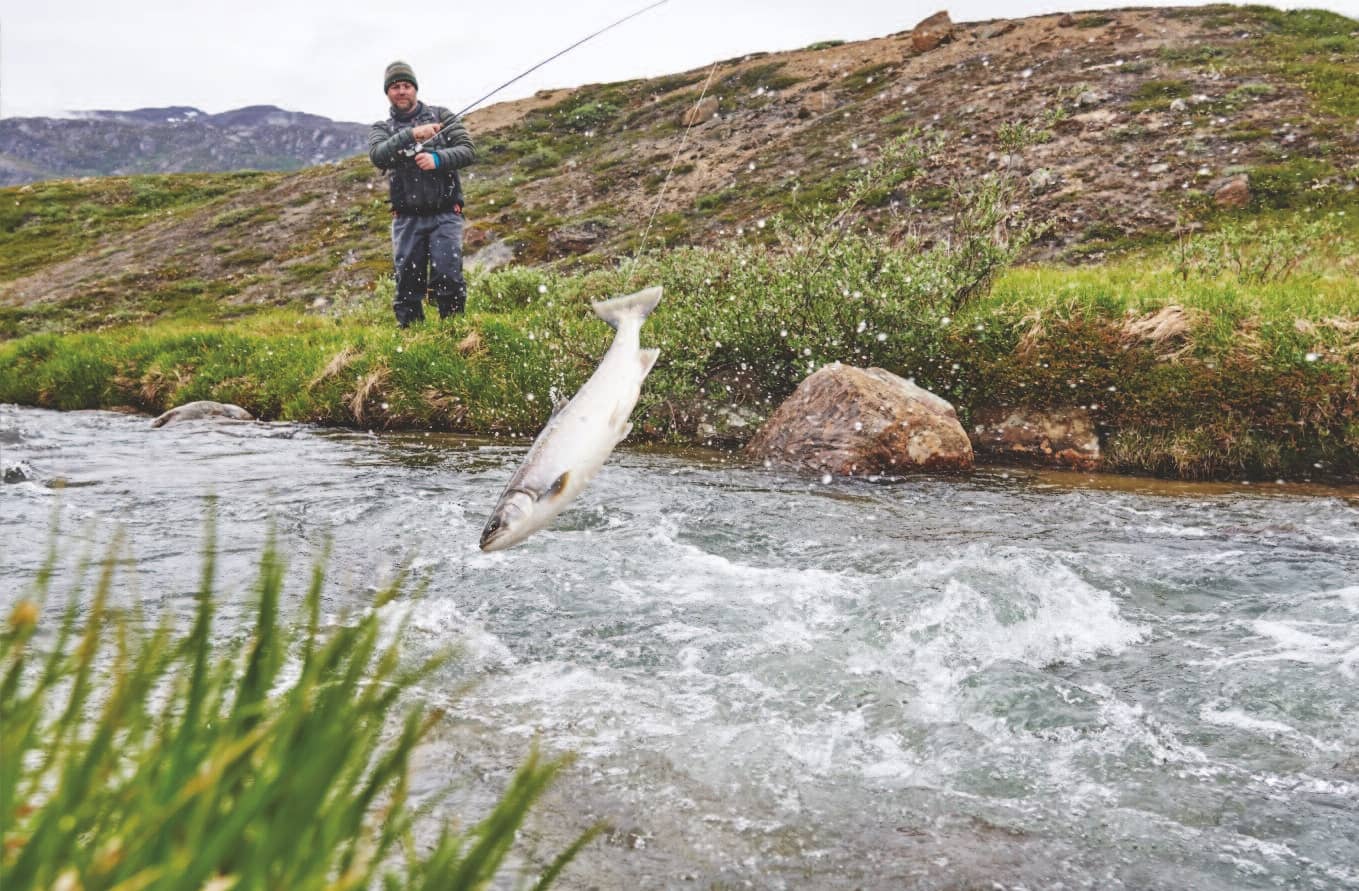 You can read up to 3 premium stories before you subscribe to Magzter GOLD
Log in, if you are already a subscriber
Get unlimited access to thousands of curated premium stories, newspapers and 5,000+ magazines
READ THE ENTIRE ISSUE
December/January 2019/2020