A South African Success Story
The Complete Fly Fisherman
|
October/November 2019
A man who ties thousands of flies each year, HANS VAN KLINKEN knows a good vice when he sees it. He tells the story of how South African Jay Smit's JVice became one of his most prized possessions.
Let me clear up something first. For many non-English-speaking people the word vice or vise always confuses us. My English is far from perfect so I get help from computer software. As all my spell checkers are set to British English, I use the spelling as "vice". In America the word for a clamping tool comprising two jaws that can be opened and closed by a screw or lever is spelt as "vise". But outside America the vise spelling rarely appears. The word vice, however, also has six other meanings according to the Collins English Dictionary, so the English language can get quite confusing.
BACKGROUND AND PROGRESSION
There are many good vices on the market today and competition is fierce. Please don't misunderstand me, I am not a vice junkie or a vice collector, I've just owned several vices over more than 40 years of fly-tying. I've also been quite privileged to tie on many other vices which weren't mine – some were awesome and some I didn't like at all, but what I learnt was that you don't need the most expensive vice to make fly-tying a pleasure. A few of the less expensive vices perform quite well too. I also learnt that the vice used by a particular fly-tyer won't necessarily be the perfect one for you.
A good vice to me is when my fly-tying is in perfect harmony with my tools, my materials and my tying techniques. This means that good quality tools are unbelievably important to me. I use my tying equipment almost every day and that's why I often liken a vice to a car. If you drive a lot you probably want great comfort and durability, and since I tie hundreds of hours and thousands of flies each year, I want to have a Volvo or Mercedes among my vices, and not necessarily a Ferrari. My vices work hard and must be extremely durable and reliable. All the more because I also do a lot of workshops, classes and tying demonstrations all over the world, and I don't want my vice to fail or give me problems while busy tying for the public.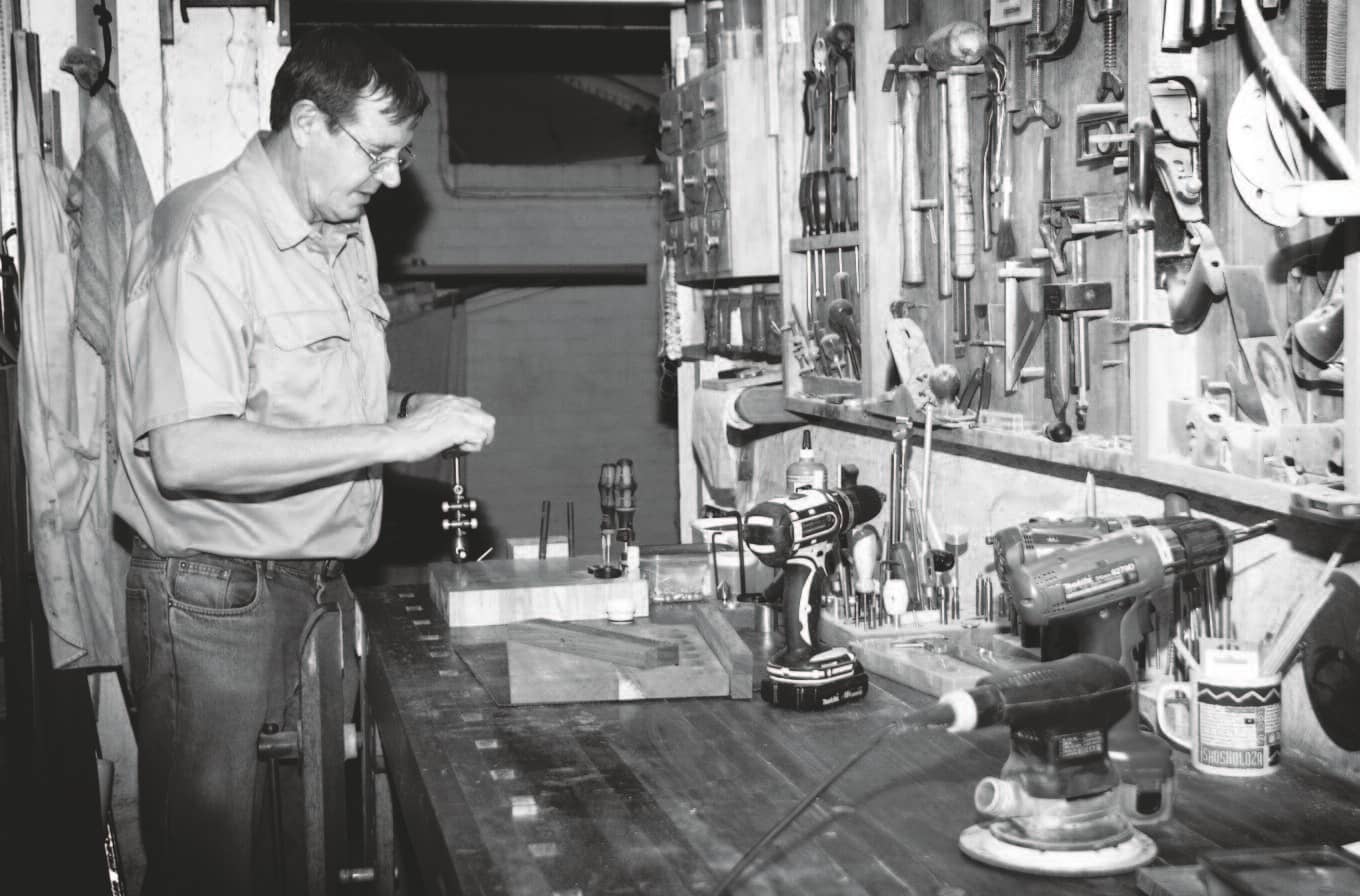 A vice is a very personal choice and that's why I always react with great enthusiasm when a young fly-tyer proudly shows me his or her vice. I just have to think back to when I was a young lad and how disappointingly uninterested some people were when I showed them my stuff – and I don't want to be like that. If somebody is very enthusiastic about their hobby, one should never dampen their spirits. My first vice was a vintage DH Thompson that I recently gave to a good friend in Malaysia who had just started fly-tying. This vice is over 40 years old and still working! In Canada I store two boxes of similar-looking Pro AA vices that I use for my kids' classes, which Fly-Rite sponsored for me. These are perfect for kids or beginners to discover the art of fly-tying.
I acquired my second vice sometime in the 1980s, and it was a secondhand Dyna-King. It was good, but I didn't use it for long and actually swopped it for a brand-new Regal when I was in the US tying some flies at the Fly Tying Symposium in New Jersey in the '80s. I immediately fell in love with the Regal style of spring clamp and it became my favourite for a long time. In between I also tied with a few other vices, like the HMH, Renzetti, LAW, JVice, Thompson, PEAK, C&F, Wolff, Norvise and a few others whose names I have forgotten. Of all these vices the LAW and JVice impressed me the most. For many years, I had been using JVice creator Jay Smit's excellent tube fly attachment for tying my tube flies, which with a special adaptor, fits on my Regal vice stems (Jay made quite a few for Regal).
I was loyal to Regal for about 30 years, but also used the Frog from Magrini (Italy) for some time. The Frog is very similar to Regal and the quality is amazing – at some stage even better than Regal. Close to my retirement from the army, I promised myself that I was going to spend a lot of time fly-tying as soon as I'd finished with the army. I wanted to reward myself and buy a vice and stick to that till the day I die. I wanted a higher quality upgrade from my Regal and Frog – a vice fully adapted to my personal needs. It was an easy choice and today I can proudly say that my last and main vice is a JVice.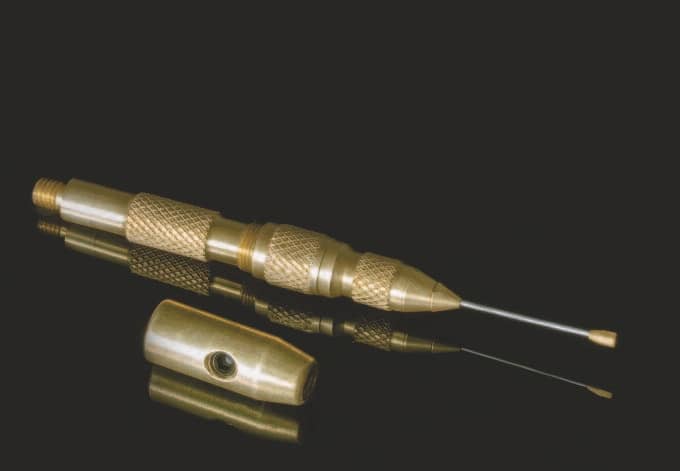 You can read up to 3 premium stories before you subscribe to Magzter GOLD
Log in, if you are already a subscriber
Get unlimited access to thousands of curated premium stories, newspapers and 5,000+ magazines
READ THE ENTIRE ISSUE
October/November 2019