Howling Hounds
Successful Hunter|March - April 2020
A Cougar Hunting Adventure
Growing up on British Columbia's (BC) Vancouver Island, I cut my hunting teeth pursuing the elusive black-tailed deer. Weekend after weekend, we would slip into the old-growth forest at first light and spend our days sneaking around as quietly and slowly as possible, searching for the little deer. If at any time during the day I would snap a branch or even step on a crunchy leaf, I would sit down and wait five to 10 minutes. Quiet and slow movement was the key to being successful. Many days as we snuck around, we would encounter, or catch a glimpse of a cougar as it went about doing the same thing, going after the same prey. I suspect they were far more successful than us. However, the lesson at hand was to move slowly and be quiet as a mouse. Hunting cougars with dogs is far different.
"Ready?" Brandon asked. "Yup, let's go," I said. Deep in the forest above us, three redbone hounds bayed and bawled. Their chorus echoed throughout the still air. We stole a quick look at the handheld GPS and saw the straight line that all three dog collars left; the hounds were on a cat and we had to catch up.
I was with my buddy Brandon Tames a few miles north of Cranbrook, BC, hunting cougar; it was three days after Christmas and we were on the second "run" of the day. I had driven down from my hometown of Prince George on Boxing Day, a horrendous 16-hour white-knuckle drive through relentless falling snow and icy roads. But in order for our hunt to be successful we needed fresh snow, so the inclement weather was a good thing.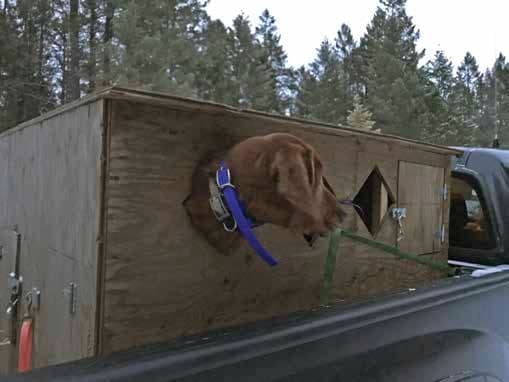 Brandon is a young guy, but he grew up chasing cats and bears with his dad, who is a fanatical hound hunter. As such, he has far more cat hunting experience and knowledge than someone at 21 should have. I met Brandon a few years earlier through a mutual friend, and a hunt with his hounds was planned. Over the previous couple of days, our routine was to get up real early – Brandon is a firm believer that the early bird gets the worm – and head out to the bush roads looking for tracks in the fresh snow.
Of the estimated 4,000 cats roaming wild in Canada, there are approximately 3,500 in British Columbia. Vancouver Island is reported to have the world's (and BC's) highest concentration of mountain lions. The remaining BC population is spread throughout the lower half of the province. The East Kootenays, particularly up and down the Columbia River corridor, has long been a hot spot for hunting the tawny cats.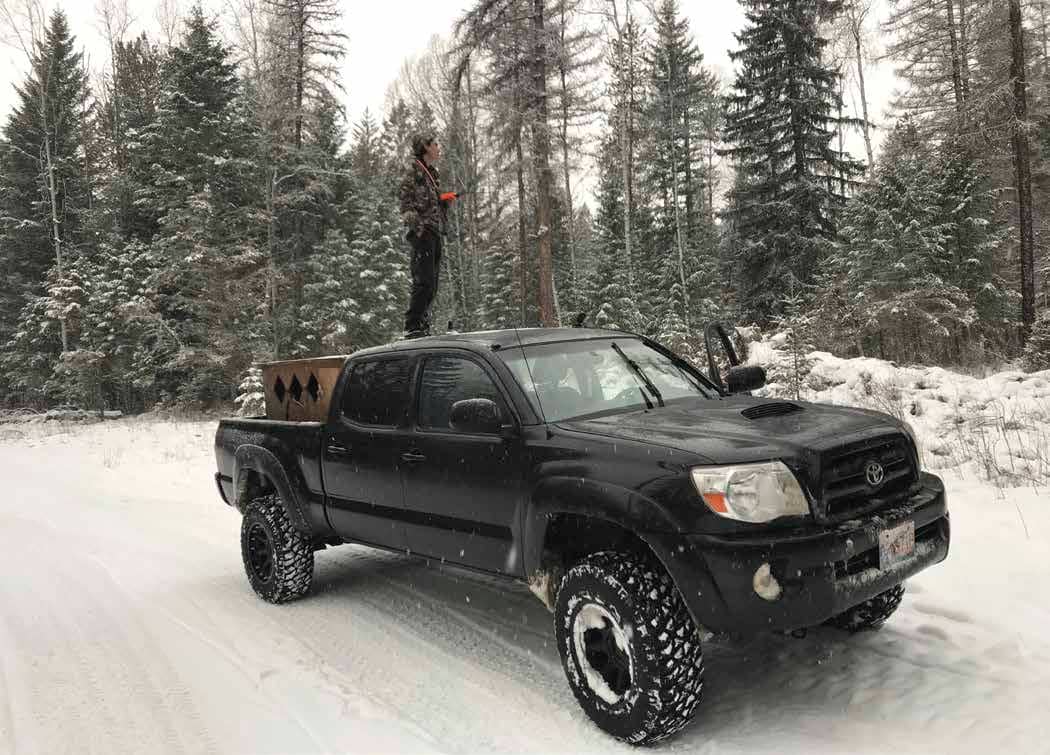 You can read up to 3 premium stories before you subscribe to Magzter GOLD
Log in, if you are already a subscriber
Get unlimited access to thousands of curated premium stories and 5,000+ magazines
READ THE ENTIRE ISSUE
March - April 2020