FIND YOUR BULL
Hunting Elk in Unfamiliar Territory
Planning an elk hunt in unfamiliar territory is bewildering to many outdoors-men, whether traveling from Wisconsin for a first crack at a wapiti as a whitetail hunter or starting the Subaru in Boulder, Colorado, on a quest for elk as a confirmed "locavore." Tens of thousands of acres of habitat are found on public land in the average elk hunting district in the West. How do you even begin choosing a place to hunt?
Knowing what elk needs at various times during the season is the key to success. This entails the ability to "read" habitat in regard to the biological requirements of wapiti in relation to factors such as the ecosystem in which you're hunting, the forage cycle, motorized vehicle routes and disruption to the routines of elk life by humans. With the ability to read habitat, a hunter can methodically rule out the majority of real estate in a hunting district and focus on the areas that will be most productive.
Food and water, shelter and security have been identified by sociologists as the most basic human needs. The same three elements motivate the activities of elk. Habitat that fails to provide them will be avoided. Areas offering all three in proximity will be "elk magnets."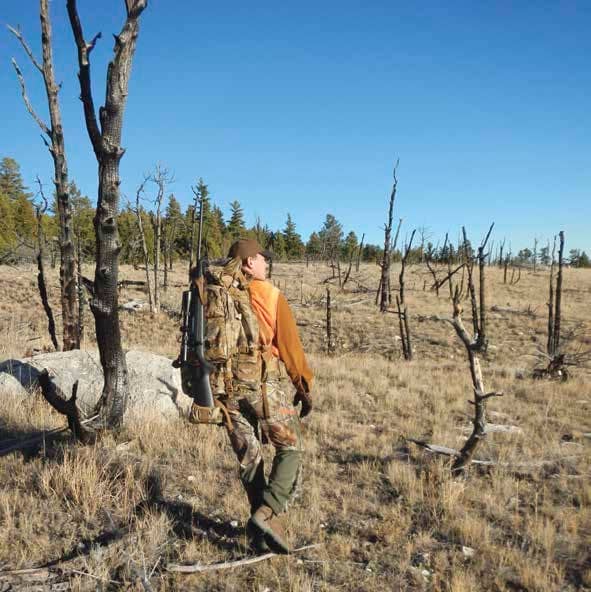 Of the members of the deer family, elk are the most eclectic in their diets. Whereas mule deer and whitetails consume mostly browse in the fall (in the absence of agricultural crops) and moose are almost exclusively browsers, elk will readily consume both the twigs of brush and deciduous trees along with grass. Leafy plants known as forbs are an autumn favorite of elk were available – typically becoming scarcer as the season wears on.
Whether it's grass, forbs or browse, a common characteristic unites their desirability for elk as food. Green and tender always trump dry and woody. This applies all over but is especially important when reading habitat in arid environments. There are outstanding elk hunting in places such as the foothills and prairies of mountain states and the pinyon-juniper country of the Southwest, both of which receive far less annual precipitation than the mountains.
In these areas, green forbs and grasses persist in moist pockets long after the majority of the landscape has dried up in late summer. They're also the spots where deciduous trees and shrubs produce the newest growth, sprouting the palatable twigs at the ends of woody branches favored by elk and deer.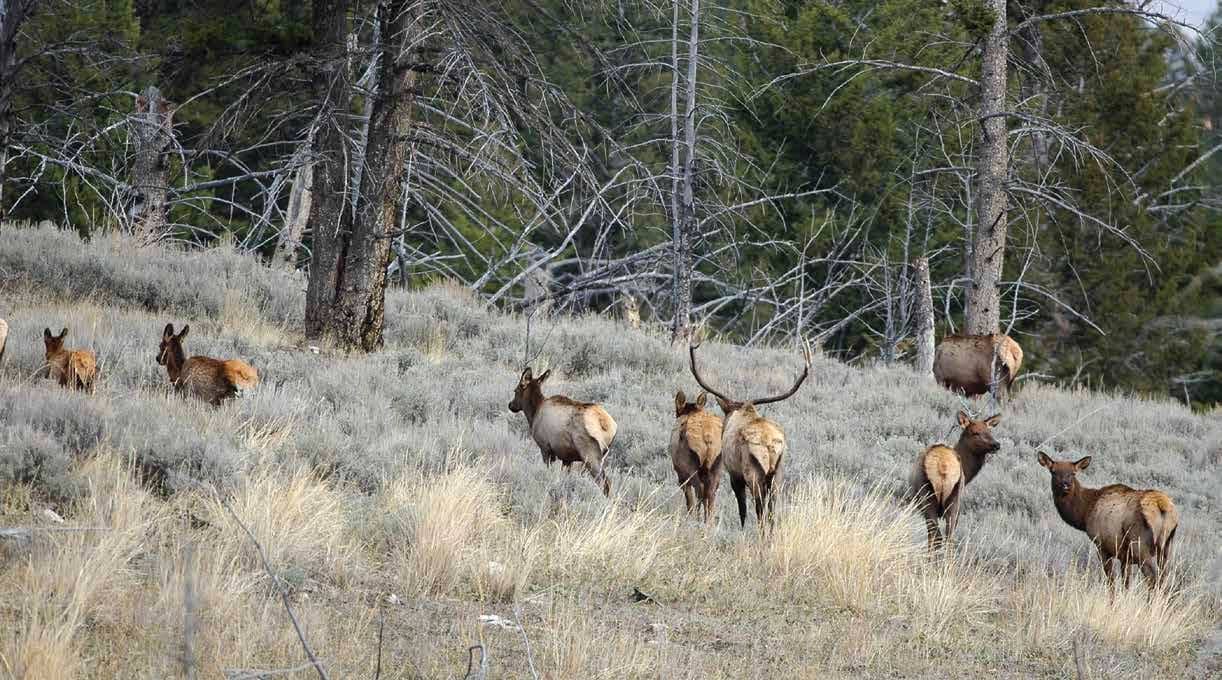 Locating these areas is often as simple as glassing; not for animals, but for the moisture-loving deciduous trees and shrubs that betray the wettest, most productive habitat nooks in the country. In my area, that means species like aspen trees and chokecherry bushes in the foothills. Draws with green ash trees and tall sagebrush are similar indicators on the plains.
You can read upto 3 premium stories before you subscribe to Magzter GOLD
Log-in, if you are already a subscriber
Get unlimited access to thousands of curated premium stories and 5,000+ magazines
READ THE ENTIRE ISSUE
January - February 2020