Woodland wandering
Shooting Times & Country
|
September 23, 2020
Mat Manning ditches his feeding stations and adopts a mobile approach as grey squirrels tuck into nature's autumn banquet
The autumn months can present airgun shooters with something of a quandary when it comes to controlling grey squirrels. This year's litters have bolstered the invasive rodents' numbers, as confirmed by numerous sightings as they scurry around making the most of the seasonal glut of natural food. The problem is that the abundance of easy pickings often draws squirrels away from feeding stations, which can make it hard to make sizeable bags — frustrating when there are so many of them around.
I don't doubt that shooters who use wheat or maize in their feeding stations are noticing a serious dip in squirrel activity. The fact is that these humble offerings can't compete with acorns, beech mast, hazelnuts, sweet chestnuts and all the other natural goodies in the woodland larder. Loading feeders with peanuts can get things back on track; they have serious pulling power but are also comparatively expensive.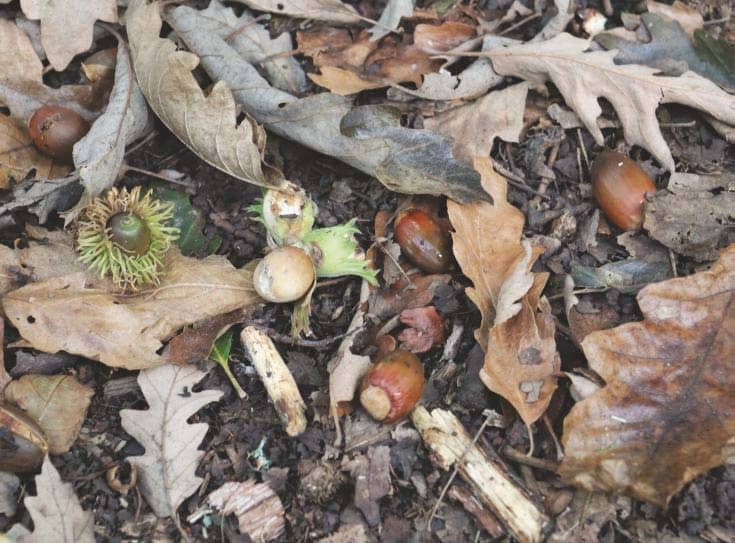 Productive places
Another way around the problem is to give your feeding stations a break for the next few weeks. Take the hoppers down and treat them to any necessary maintenance. The hours that you would have spent cooped up in a hide waiting for greedy greys to venture out for a snack can be put to use wandering the woods in search of more productive places to site your feeders when they go back up. The squirrels will soon be looking for an easy meal when natural pickings run low and a few frosts have put an edge on their hunger.
You can read up to 3 premium stories before you subscribe to Magzter GOLD
Log in, if you are already a subscriber
Get unlimited access to thousands of curated premium stories, newspapers and 5,000+ magazines
READ THE ENTIRE ISSUE
September 23, 2020