The first real fall of snipe
Shooting Times & Country
|
August 12, 2020
Anticipating the arrival of the little waders is thrilling, the moon, weather and habitat all playing a vital role, explains Patrick Laurie
Snipe are wonderful sporting enigmas. Here today and gone tomorrow, it is desperately difficult predict their movements during the shooting season. Here in Galloway, the first falls of autumn snipe come in the light of an October full moon.
I like to walk my dogs before sunrise in the autumn, so I can hardly fail to spot the birds when they come. Even before I am out of bed, the sound of snipe calling comes in through the curtains and provides an early-warning system.
Flittering in the half-dark of dawn, three or four dozen snipe will be flushed by the dogs in a short walk of less than a mile around the bottom fields. At their peak, the sound of small waders is all around and the birds flood proudly overhead in broad daylight. I see them in gangs of 40 and 50 at a time, flying high and noisily towards the sea.
Living within a few miles of the vast, squelchy haven of the Solway Firth, it's no surprise that snipe should figure so obviously in my autumn routine. Galloway is an important wintering ground for snipe, which fly down from Iceland and Scandinavia, and the biggest arrivals come after a southerly wind that drives the birds down around the Norwegian Sea.
This first real fall of snipe is a bonanza for shooting people, but it is often chancy and comes at very short notice. I am always frustrated by how difficult it is to invite friends up to walk through the rushy marshes below the farm. I feel sure we could have a fantastic morning's sport, but it's hard to get people out when invites are sent at 5.30am for a day that should begin at 7am.
Time your foray carefully and you will have plenty of opportunities to fill a bag. Fumble your choices and miss your moment and you can walk the same ground until you are blue in the face without seeing a single bird. This is part of the snipe's charm, and failed attempts simply add to the satisfaction of getting it right.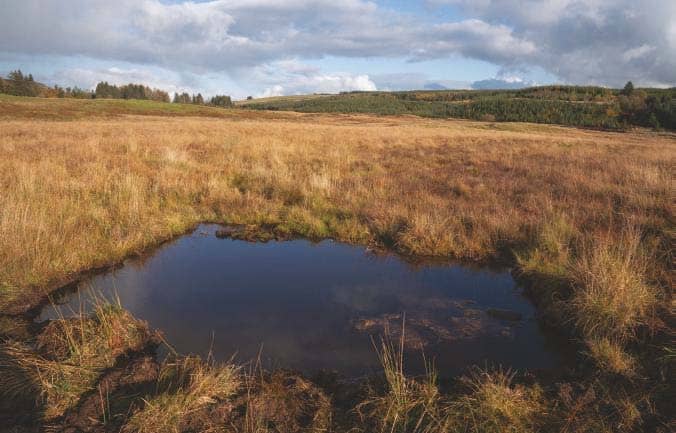 Sky-darkening gangs
Once the big autumn arrivals have passed, there are many reliable places where a few snipe can always be found. I know of a web of marshes and pools in central Lanarkshire where snipe seem to crowd in vast, sky darkening gangs.
You can read up to 3 premium stories before you subscribe to Magzter GOLD
Log in, if you are already a subscriber
Get unlimited access to thousands of curated premium stories, newspapers and 5,000+ magazines
READ THE ENTIRE ISSUE
August 12, 2020