Tackling a tide of rats
Shooting Times & Country|May 13, 2020
Early morning flighting on the marsh reveals unwelcome companions —rats destroy nests, eggs and ducklings, so Tower-Bird goes on the attack
A contributor related the story of how he had hidden a shot duck while he and a companion followed the tide out, only to discover on their return that the bird had been picked clean — by rats. After this, they had a morning's ratting with ferrets, clubs and tins — to which were attached stockings — and killed a considerable number of marshland rodents.
Few wildfowling clubs and individual fowlers pay sufficient attention to the presence of rats in and about the sea wall. Perhaps they do not think the rodents do much direct damage to sport, or that the problem is a difficult one best left to those whose job it is to keep sea walls in good repair. Every shooting man of any sort should regard the rat as one of the most deadly enemies of game and fowl. If no other means of ridding a place of them can be found except shooting, then any cartridge used for this purpose is not one wasted — unless, of course, you miss with it.
Rats not only account for nests of all sorts of birds that nest within the confines of a sea wall on the highest ground which is seldom ever flooded; they also spread out far into the freshwater marshes on the other side of the wall, and there destroy duck eggs and young apart from those of other birds, including game.
The trouble is that the average Gun either is unaware of the rat population or does not realise what inroads it can make on local wildlife. My eyes were first opened to the situation when, for a season, I stood each weekend at a certain spot under a sea wall, always arriving well before dawn. Having made a rough hide almost against the seaside of the wall, I would wait for morning flight.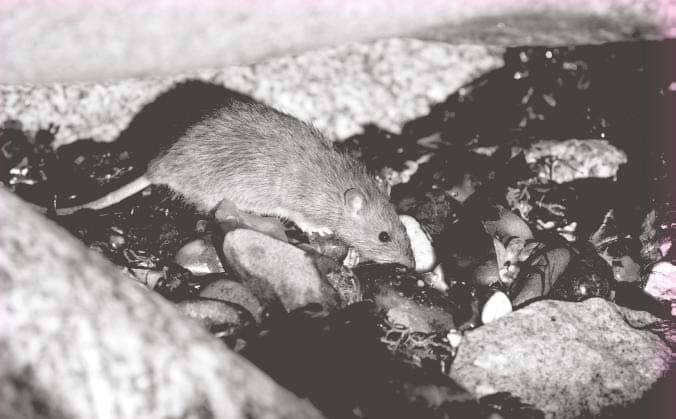 Edible fare
You can read up to 3 premium stories before you subscribe to Magzter GOLD
Log in, if you are already a subscriber
Get unlimited access to thousands of curated premium stories and 5,000+ magazines
READ THE ENTIRE ISSUE
May 13, 2020