Spectacular samphire
Shooting Times & Country|May 27, 2020
The crisp asparagus flavour of the marsh samphire now wins favour ahead of rock samphire, but it wasn't always so, says John Wright
Once a much-derided (and frequently fraudulent) substitute for rock samphire in the eponymous Victorian pickle, marsh samphire gradually gained favour as a smart accompaniment to fish.
This all seems odd to me as, frankly, why one would wish to eat rock samphire in any form is a complete mystery. With a flavour of carrot and turpentine, it is horrible raw and even worse when pickled.
Marsh samphire, by contrast, has a mild asparagus flavour and is salty and wonderfully crisp. The fortunes of the two plants have reversed, with marsh samphire widely venerated and the likes of salmon, samphire and charred cucumber salad appearing on smart menus, while rock samphire is left to peaceful neglect.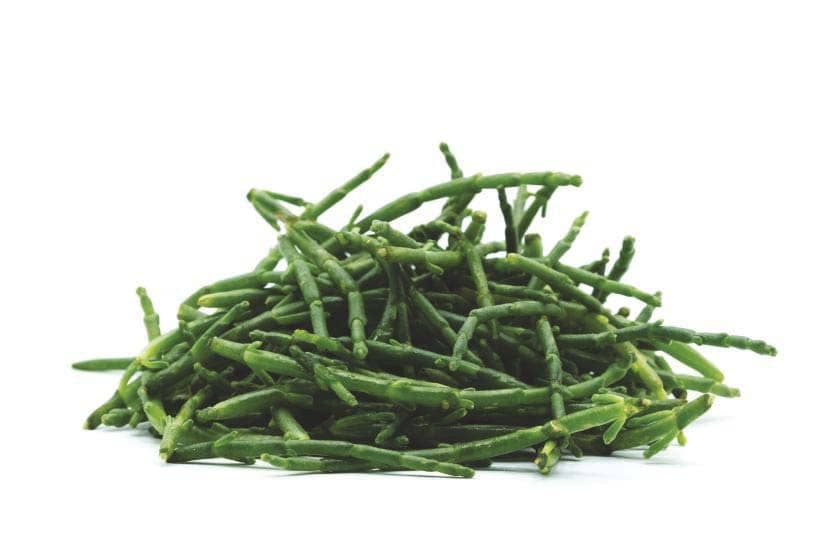 There has long been a great confusion between these two plants, intended or not. An article in Tatler in 1957 maintained tradition by confusing the two so hopelessly that the reader was assured that marsh samphire grows in muddy estuaries (which it does) and also high up on cliffs (which it doesn't), the latter domain being that of rock samphire.
The two plants are only distantly related as they are in different botanical orders. Marsh samphire is in the goosefoot family (along with spinach), while rock samphire is in the carrot family, hence the carroty flavour. There is also golden samphire in the daisy family, another plant of the seashore, but we have seen enough. Well, almost. One persistent misunderstanding about marsh samphire is that it is a seaweed. It is not a seaweed, not even a little bit.
You can read up to 3 premium stories before you subscribe to Magzter GOLD
Log in, if you are already a subscriber
Get unlimited access to thousands of curated premium stories and 5,000+ magazines
READ THE ENTIRE ISSUE
May 27, 2020