Opening up a can of worms
Shooting Times & Country|May 27, 2020
Social distinctions in fishing are relatively new and most regrettable, says Tom Fort
I like to think of myself as an all-round angler. I acknowledge that my favourite fishing is with a fly for trout and grayling. But having grown up as a coarse fisherman, I retain a soft spot for chub and barbel. I love a pike more than a salmon. I lust after catching a big mullet but haven't managed it yet.
One of the many beauties of the sport of angling is the diversity of species, methods, philosophies, and enthusiasts. The cricket that is played on the playing fields of Eton is exactly the same game as seen on a dusty backyard in Rawalpindi. The golfer hacking his or her way around the municipal nine-hole course is evidently engaged in the same pursuit as Rory McIlroy when he tees off in the Masters. But angling is split into multiple strands, whose practitioners often know little or nothing of each other.
And this brings attitudes. The salmon angler looks down on the chub fisherman, who regards the salmon man as a very different order of being. The man who fishes the wet fly downstream for trout is dismissed as a poor creature by the man who only ever fishes his spider patterns upstream. The dry-fly fisherman looks down his nose at the nymph fisher, while the nymph fisher — who sight-fishes for individual grayling and makes fine calculations of how quickly his tiny Pheasant Tail will sink through the water — regards the mayfly hatch as a rather vulgar affair.
In salmon fishing the orthodoxies have become more rigid. There was a time, not so long ago, when spinning and the use of bait were acceptable on even the snootiest salmon river. Legendary slayers of salmon such as Robert Pashley on the Wye and John Ashley-Cooper would not think twice about using a preserved minnow mounted on a flight or a metal Devon spinner if conditions required it. In low water, trundling a worm or twitching a prawn through a pool full of stale salmon were considered legitimate minor tactics.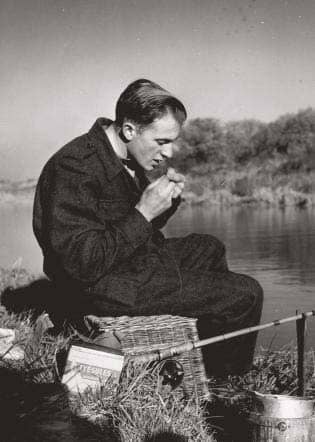 Higher art
These days the fly rules supreme on most salmon rivers. The worm and the prawn are generally banned even though they require just as much skill as the supposedly higher art of the fly. Many salmon anglers and owners of salmon fishing take a dim view of spinning (to be fair, it is a dull way to fish), though it is allowed in high water.
You can read up to 3 premium stories before you subscribe to Magzter GOLD
Log in, if you are already a subscriber
Get unlimited access to thousands of curated premium stories and 5,000+ magazines
READ THE ENTIRE ISSUE
May 27, 2020