Meet the Euro stars
Shooting Times & Country
|
September 09, 2020
Europe is home to a mind-boggling number of gundog breeds. Here David Tomlinson sorts the braque d'Auvergne from the pudelpointer
Black labradors have one great advantage as gundogs: they're wonderfully anonymous. Everyone has got one, so if yours is particularly badly behaved, no one really notices. You can even pretend that it's not yours.
That's not the case if you work, for example, an épagneul de PontAudemer or a braque d'Auvergne. It's likely to be the only one on the shoot and probably the only one in the county, if not the country.
It may be fun owning a rare breed, but it will always be the centre of attention, with everyone waiting for it to course a hare or eat a pheasant. It behoves you to train it well to make sure that neither you nor your dog are ever laughed at.
It's quite a challenge finding out how many breeds of gundog there are in Europe and there's no point DA in turning to our own Kennel Club, which doesn't recognise many of the long-established European breeds.
To get an idea of how many there are, look at the website of the Fédération Cynologique Internationale (FCI), the world canine organisation. Curiously, the UK Kennel Club is the only kennel club in Europe that isn't a member of the FCI.
The FCI divides the continental pointing dogs into three divisions: braque type, spaniel type and griffon type. There are 18 braque-type breeds, ranging from several that you will certainly have heard of (German shorthaired pointer, Weimaraner) to several that you are unlikely to recognise. These include the gammel Dansk hønsehund (old Danish pointing dog) and the perdiguero de Burgos (a Spanish pointer from Burgos).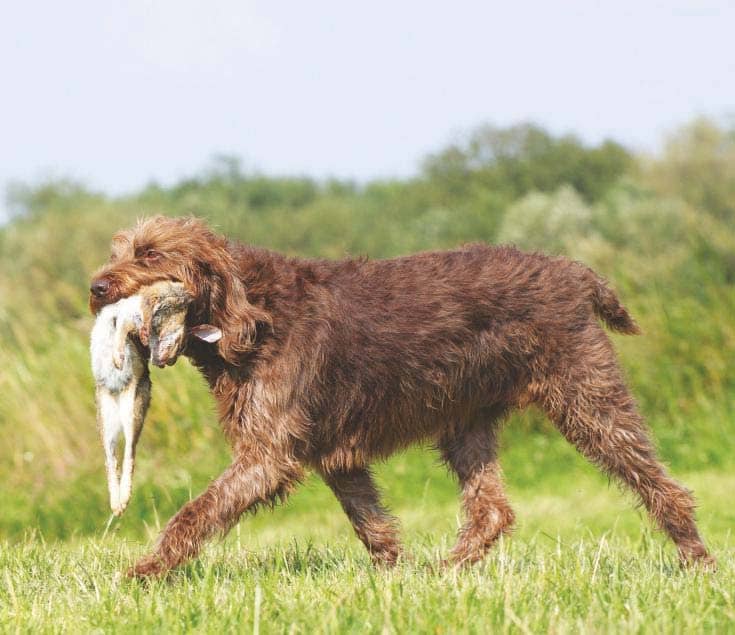 There are 10 dogs in the spaniel type division, and these include both the familiar (Brittany) and the decidedly unfamiliar (épagneul bleu de Picardie, Drentsche patrijshond). The French have the most breeds in this division, five in all, followed by the Germans with three and the Dutch with two.
Lastly, there's the wirehaired griffon type, with only three breeds. Two of them — the spinone and the Korthals griffon — are well established here, but the third, the Ceský Fousek or Bohemian wirehaired pointing griffon, is virtually unknown in this country.
You can read up to 3 premium stories before you subscribe to Magzter GOLD
Log in, if you are already a subscriber
Get unlimited access to thousands of curated premium stories, newspapers and 5,000+ magazines
READ THE ENTIRE ISSUE
September 09, 2020