Love thine enemy
Shooting Times & Country|June 17, 2020
It is a strange irony of pest control that the more time you spend out in the field shooting vermin, the more you come to respect your target species as remarkable foe
I dislike the word 'vermin' when it is applied to farm wildlife. The term conjures up the loathing and abhorrence you feel about bed bugs or ticks. To loathe an animal and wish its elimination because it eats your crop, kills your poult or digs up your lawn is irrational.
I much prefer 'pest'. Pests cause tremendous damage but the pest has no more malice towards man in doing so than a crop-flattening wind or chick-killing June downpour. A pigeon eats food destined for human consumption, but its greed is not driven by a wish to make man go without. The nest-raiding rats and grey squirrels we trap are not killed with vengeance in mind, it is simply a necessary job.
Respect
I admire the sagacity and brainpower of rats and squirrels, corvids and foxes. To control pests effectively it pays to respect them and understand why they have been able to thrive when others fail in the modern world — despite the hand of man being turned so firmly against them.
Corvids have been a feature pest at Flea Barn, the farm and shoot that belongs to my friend Ed Nesling. Last year's disastrous actions by that little band of activists calling themselves Wild Justice caused the premature cessation of control at the most damaging time of year for wild pheasant broods, and the grey partridge population. Corvids blossomed as a result. It became obvious that the oversized population was all too aware of where food sources were to be found.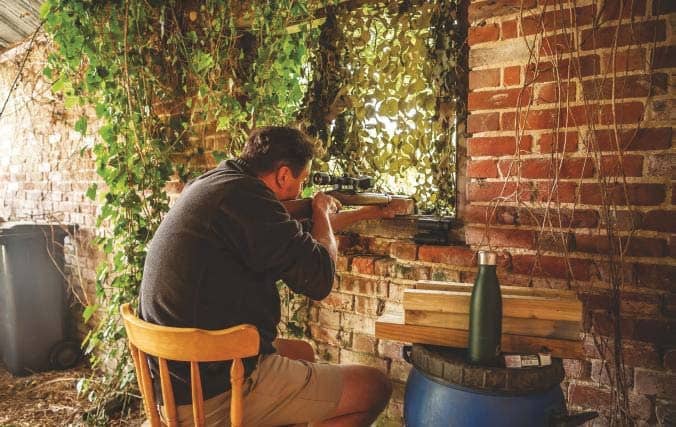 Prey memory
Adam Steed, a keeper friend, first introduced me to the term 'prey memory' to describe the in-depth knowledge that a corvid has of its own home patch. Scientists from Lomonosov Moscow State University proved in 2014 that crows have the brain capacity to achieve advanced relational thinking. They showed the birds have the capacity to observe and remember colours, shapes and numbers. Thus a long-term resident carrion crow builds up an intimate awareness of its territory.
You can read up to 3 premium stories before you subscribe to Magzter GOLD
Log in, if you are already a subscriber
Get unlimited access to thousands of curated premium stories and 5,000+ magazines
READ THE ENTIRE ISSUE
June 17, 2020