Licence to kale
Shooting Times & Country
|
March 04, 2020
Sea kale is the coastal gift that keeps on giving, but don't go mad — you only need to take a little at a time, says John Wright
It was several decades ago that I found my first patch of sea kale. Those plants — incongruous, enormous, almost alien — presented the most extraordinary vista I have encountered in my travels through the natural world. I had been walking east along the beach beneath the red cliffs at West Bay in Dorset.
As the cliffs ended, the beginning of Chesil Beach came into view and I was confronted with what looked like hundreds of gigantic cabbages. In fact they numbered in their thousands, stretching from where I stood for most of the length of the beach, some 17 miles. It is likely to be the largest population of this plant in the world and a great British treasure.
Sea kale is a plant of pebble and shingle beaches, usually on unstable upper shores. In Britain it can be found in suitable habitats from Lowestoft in Suffolk, then west to Penzance, and around the Irish Sea from Anglesey to Portpatrick in south-west Scotland. It is a substantial perennial at more than 1m across and high, sprouting from thick, roots that bury deep into the beach. Late in the year it dies back.
The entire ecosystem of these vegetated pebble beaches is fascinating and highly variable. A plant found with sea kale — one that you most definitely would not wish to eat — is the yellow horned poppy. It is strikingly beautiful but secretes a yellow sap when cut that is poisonous. Sea beet, one of the best wild vegetables, and the considerably less edible sea campion and rock samphire can also be found.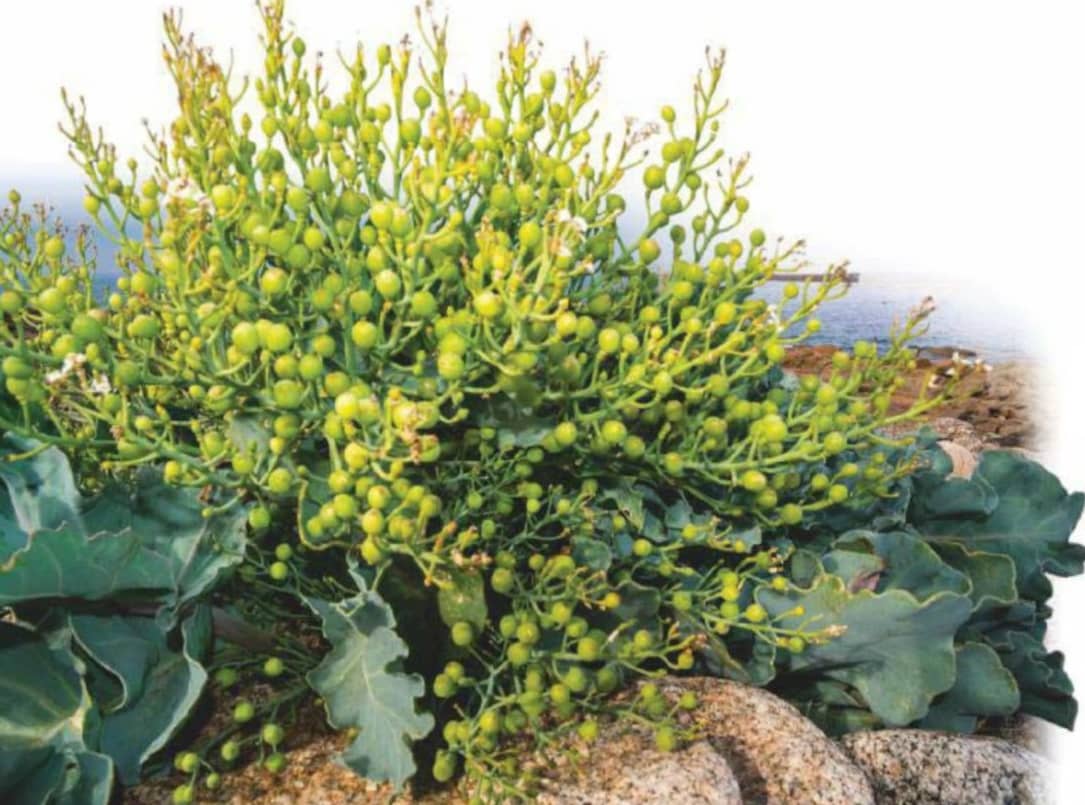 Covent Garden
You can read up to 3 premium stories before you subscribe to Magzter GOLD
Log in, if you are already a subscriber
Get unlimited access to thousands of curated premium stories, newspapers and 5,000+ magazines
READ THE ENTIRE ISSUE
March 04, 2020