Keeping in the swing
Shooting Times & Country|May 13, 2020
Many of us have a lot of time on our hands at the moment so why not get some shooting practice in at home suggests Simon Reinhold.
There is a lot you can do during lockdown from the comfort of your own home to keep your eye in, ready for your return to pulling the trigger. Areas you can work on without even firing a shot include gun mount, footwork, vision and technique.
Gun mount is one of the most effective and one where you can see real benefits quickly. First, establish the gun is unloaded and then set yourself up 2m away from a mirror. Start by placing the gun in your shoulder and your head on the stock, and pointing the bead at your eyeball in the reflection. For most game shooters you want to see the eyeball resting on the rib. If it doesn't, your gunfight should be checked by a coach when lockdown ends.
Assuming it does fit, bring your gun down from your shoulder pocket and mount the gun 10 times in a row, trying to get your eyeball to sit perfectly on the rib each time. A small adjustment is not unusual in the first few sessions. What you are looking for is for both hands to be working in unison — the muzzle and stock of the gun should rise together as you mount it. Your shoulder should move forward a little, but your head should remain still and they should all lock firmly but smoothly together at the same time.
If you find your stock hand is doing more work, your muzzles will dip below the horizontal. You can rectify this by controlling the stock under your armpit. This forces your barrel hand to push forward rather than up.
With your newly refreshed gun mount, point to the corner of the wall and ceiling — just before the gun locks with your shoulder and cheek, close your eyes. Open them again when it is in your shoulder and you should be pointing at the corner.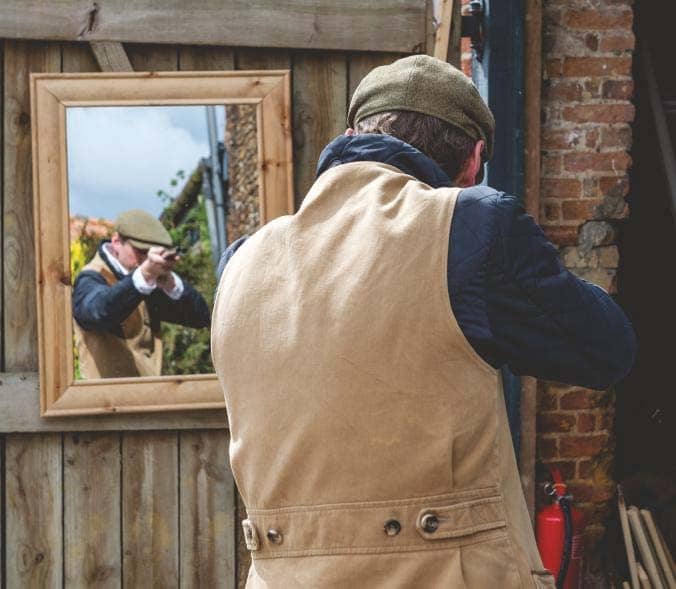 Focus
You can read up to 3 premium stories before you subscribe to Magzter GOLD
Log in, if you are already a subscriber
Get unlimited access to thousands of curated premium stories and 5,000+ magazines
READ THE ENTIRE ISSUE
May 13, 2020