Greys' anatomy
Shooting Times & Country
|
September 09, 2020
Perdix perdix provided great sport but the redleg has taken over — it's a different quarry and should be treated as such, believes Alex Keeble
British driven partridge shooting took over from walked-up sport that occurred in the 1700s, with the biggest bags being obtained from the 1850s onwards. These were predominately English partridges because, though the redlegs were introduced around 1770 by Lord Hertford and Lord Rendlesham to Suffolk, that bird's popularity didn't take hold until the 1950s.
Most estates waited until around October before starting their English partridge shoots to allow the wild young birds to mature. Partridge shooting relied on wild birds having broods, much like grouse shooting. Though methods such as the 'Euston system' were adopted to increase productivity, they were still reliant on the weather, habitat, predator control and the abundance of insects.
During the Edwardian period, greys were the mainstay of our partridge shooting in the country; my previous employer from Suffolk recalled when they used to shoot prewar that every field was full of English partridges. Those were the days before huge agricultural fields, having hedges removed and 20 smaller fields turned into one.
It has been suggested driven partridge shooting began on Lord Huntingfield's estate at Heveningham, Suffolk, during the 1850s. The drives on the estate changed from year to year to follow the cropping patterns, as game cover was yet to be planted for driven shooting in large acreages. Mangolds, turnips, potatoes and kale were the main crops used for driving.
Skulk
Driving English partridges relied on pushing the coveys into a root crop or cover, then standing the Guns behind a tall hedge and flushing the birds over it. If the crops were soaking wet, the birds would not favour them and, even when pushed into them, would skulk out the sides.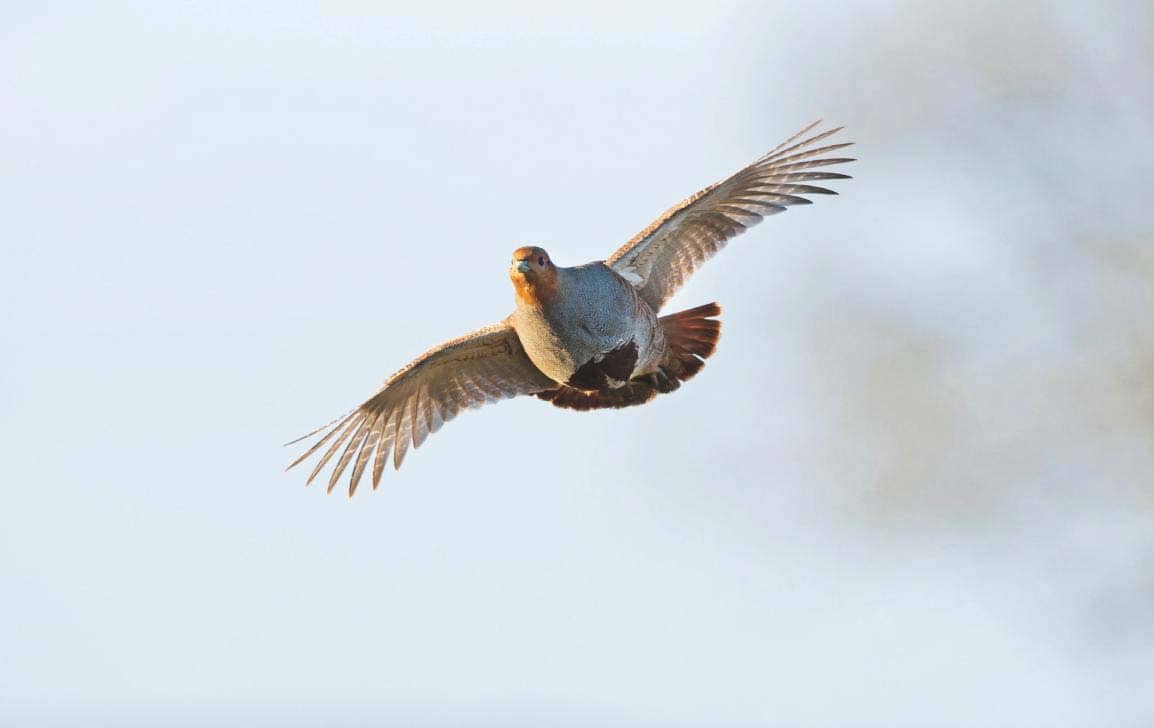 You can read up to 3 premium stories before you subscribe to Magzter GOLD
Log in, if you are already a subscriber
Get unlimited access to thousands of curated premium stories, newspapers and 5,000+ magazines
READ THE ENTIRE ISSUE
September 09, 2020