Full team on snow patrol
Shooting Times & Country|January 08, 2020
It might not be everyone's idea of perfect weather but Simon Whitehead and friends enjoy a great day out rounding up bunnies
It was a glorious morning to be outside. The low winter sun glinted on land decorated with a light dusting of snow. Sheep sheltered against the stone walls, but rabbits abounded. It not only looked cold, it was bitterly cold. All we needed to make the perfect Christmas card was a robin perched on a spade.
Archetypal ferreting weather this may be, but we still had the small yet important job of persuading the local rabbits to swap their warm and cosy warrens for the biting wind and snowcovered land of the north.
I wasn't alone; joining me were Torchie — knitter of nets, designer of the Clayton net harness — Ashley and Jordan. The latter two are keen sportsmen who like to shoot, but love to go ferreting more. They had just travelled hundreds of miles up country to sample a day out on a completely different landscape — and hopefully harvest a good number of rabbits in the process.
Warrens
I like to put on a good day, so for this reason alone I paid a little more attention to my reconnaissance a couple of days earlier. I had walked miles looking at rabbit warrens. I was checking where they were moving to, which warrens were waterlogged and trying to second guess how the weather forecast could affect us. It is one thing if I go out and struggle, but quite another when someone has traveled hundreds of miles and is relying on me to do my homework.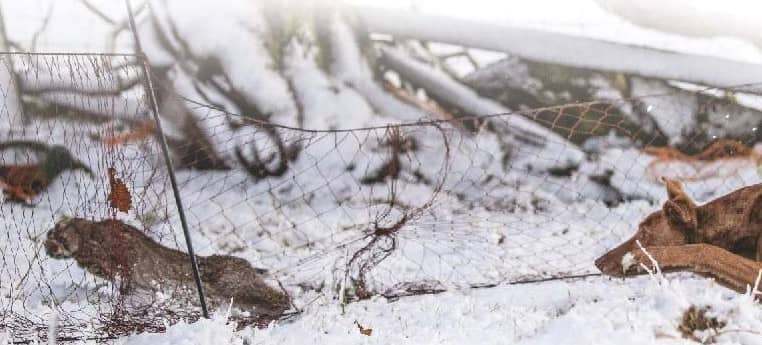 You can read upto 3 premium stories before you subscribe to Magzter GOLD
Log-in, if you are already a subscriber
Get unlimited access to thousands of curated premium stories and 5,000+ magazines
READ THE ENTIRE ISSUE
January 08, 2020