Flat out with Lizzie
Shooting Times & Country
|
September 09, 2020
With Sika returning to her owner, Ellena Swift has a new recruit — a flatcoat retriever, a breed that takes patience but can be well worth it
We have been following Sika the cocker for a little under the first 16 months of her life. In that time she has become a balanced, all-round shooting companion. She will hunt beautifully in front, is steady to fallen game, has basic handling skills and will pick any quarry. I am very proud of her and love seeing her working for her owner. She simply needs confidence and 'miles on the clock'.
While I will continue to work with Sika, her time with me will now become less frequent as she turns into a fantastic fully trained gundog. So I am now going to turn my attention to a new project.
I have recently taken on Lizzie, a six-month-old flatcoat retriever, who is to become a peg dog and all-rounder. While the flatcoat was the Edwardian sportsman's dog of choice, the breed is now something of a rarity. I have seen fewer than 10 in my entire career.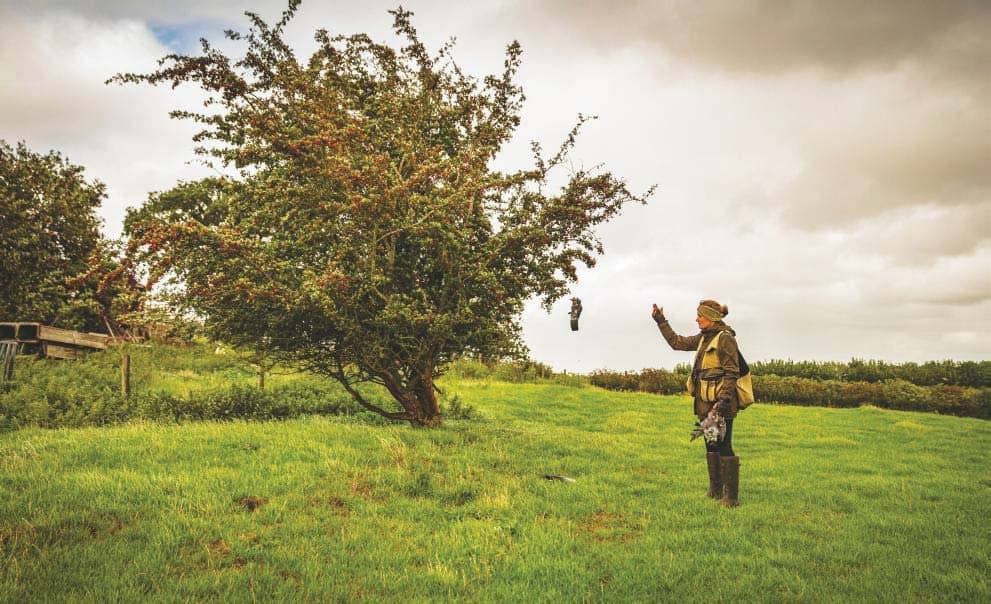 They are also rare in the trialling world. I have judged a trial with one competing and only ever run against them in working tests. However, this does not mean they should be overlooked when choosing a working dog. I know of a few flatcoats in the competition world and have seen what they can do. With proper training they can truly hold their own.
According to gundog trainer Daniel Higgs of Higgscroft Gundogs, the flatcoat often has a better nose than a labrador but needs more work. Dan is one of a few trainers who has had plenty of success with his own flatcoat and I have had the pleasure of competing against him many times. With a flatcoat it is important that you take every phase of training slowly. There are no shortcuts and if you attempt to skip to the next stage too soon, it will have repercussions.
You can read up to 3 premium stories before you subscribe to Magzter GOLD
Log in, if you are already a subscriber
Get unlimited access to thousands of curated premium stories, newspapers and 5,000+ magazines
READ THE ENTIRE ISSUE
September 09, 2020