Extinction rebellion
Shooting Times & Country|May 13, 2020
The huge Irish elk was a fearsome foe for our forefathers — one of many, says Richard Negus
Last Christmas I didn't buy any greetings cards. Instead, I came up with the wheeze of creating home-made affairs with a hand-drawn picture by my nine-year-old son. After a family meeting it was agreed that "reindeer in a landscape" would be the perfect subject for Negus junior's artistic efforts. My wife and I left him to his art while we opened a bottle of sherry.
A few festive glasses later we returned to survey his work. The beast he revealed looked markedly unreindeer-like. While a reindeer's legs are stolidly stumpy, like a cloven-footed Shetland pony, this animal had limbs like a borzoi. Reindeer are short coupled, yet this brute stood over the ground like a drum horse. The shock of seeing the antlers he had drawn, all bulky satellite dish palmation set atop a red deer-like head, made it necessary for us to refill our glasses.
"That is a remarkable reindeer," I ventured, breathing Croft Original fumes over the young Landseer. "It isn't a reindeer," he replied. "Reindeer are boring, this is a megaloceros."
Our friends and relations didn't receive a hand-made Christmas card; we forgot the last postal date. We do now, however, have a delightful line drawing of an Irish elk affixed to our fridge by a magnet.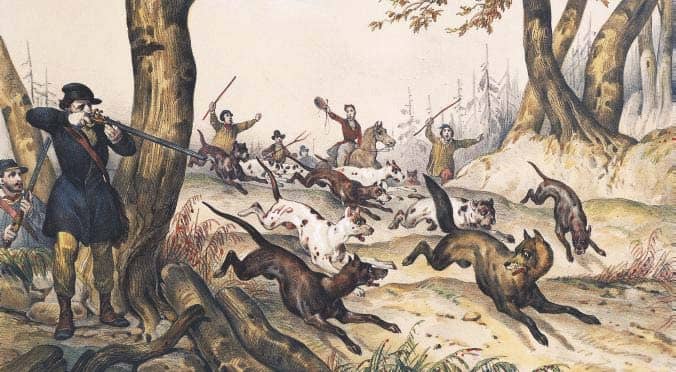 Ice age
The megaloceros or Irish elk was a monster of a deer, slightly larger than the modern-day moose. Remains of this 6ft tall behemoth are found most commonly in Ireland, hence the name. They wandered throughout the plains of Eurasia until becoming extinct, it was originally thought, some 10,000 years ago due to starvation caused by the last ice age. However, scientists from University College London (UCL) have recently cast doubt on that theory. Megaloceros fossils discovered in the Ural Mountains indicate that some Irish elk survived by migrating to warmer climes in an area near the Black Sea. Dating tests upon these fossils reveal that the mega-deer existed for a further 3,000 years.
You can read up to 3 premium stories before you subscribe to Magzter GOLD
Log in, if you are already a subscriber
Get unlimited access to thousands of curated premium stories and 5,000+ magazines
READ THE ENTIRE ISSUE
May 13, 2020