Autumn Salmon's Return
Shooting Times & Country|October 30, 2019
Large-scale commercial fishing in the '70s largely put an end to fresh autumn salmon but Arthur Oglesby's perseverance was rewarded.
There are few salmon anglers who think seriously of good sport in the autumn months. Spring is the traditional time for salmon, and as the season progresses the resident fish tend to become stale and potted and are better left in the river to fulfil their primary task of species generation.
On a beat of the Lune, for instance, where I have access throughout the season, I cared little for the backend fishing and usually reckoned to return most of the late September and October fish I caught there. There was not much in the way of a genuine autumn run and I have rarely encountered fresh-run fish at this time of the year on any river other than the Tweed.
It has been noteworthy of late, however, that many of our rivers are showing a decline in stocks of spring fish. Much of this has been attributed to over-netting on the high seas and there can be no doubt that the Danes, with their fantastic catches off Greenland, must be robbing the salmon-producing countries.
Much is going on behind the scenes to persuade the Danes to stop this piracy. The fact that they made some concessions in 1970 is more or less acknowledged as pure 'whitewash' on their part, for it is not designed to curtail their catch at all.
If spring fish are becoming scarcer, however, there is evidence to indicate that this is, in some part, due to a change of cycle on the part of the salmon. Admittedly their spawning season has not changed but commercial catches have been hitting their peaks much later in the year than was apparent even five years ago.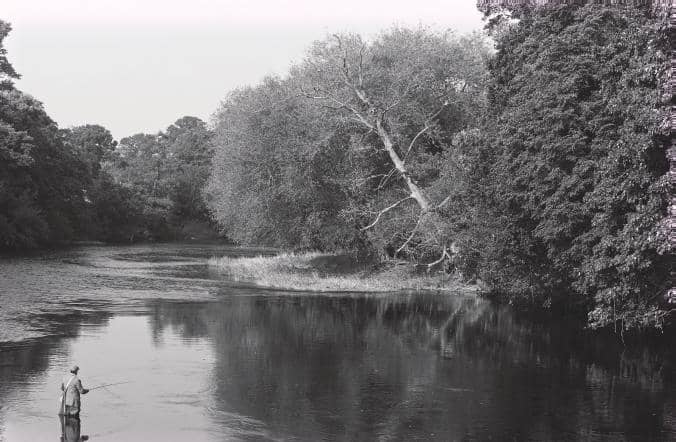 False picture
You can read up to 3 premium stories before you subscribe to Magzter GOLD
Log in, if you are already a subscriber
Get unlimited access to thousands of curated premium stories and 5,000+ magazines
READ THE ENTIRE ISSUE
October 30, 2019