An everlasting call
Shooting Times & Country
|
September 09, 2020
Wildfowlers yearn for 1 September, even though they know they'll likely blank, but heading out is a fine tradition worth upholding
I have never shot a grouse on 12 August. Admittedly, I haven't shot a grouse on any other day of the year either. The Glorious Twelfth has become short-hand, in the British psyche, for the start of something, a beginning, but the same does not apply to 1 September.
For a small, ruddy-faced band of masochists, however, the first day of the ninth month is an occasion of the utmost import.
Suffolk, the most far-flung eastern bulge of Englishness, first glimpses the sunrise over our islands. When it does so, on this most auspicious of days, the creeks, gutters and inlets along the county's foreshore hide a band of muddy brothers and sisters. All of them stare upwards into this light with awe, wonder and near-religious fervour. For in Suffolk, and in every other county, 'the First' is the opening day of the wildfowling season. While almost every fowler who dares to describe himself as such will be out on the First, we all do so with scant expectations.
Alan Jarrett, the chairman of the Kent Wildfowling and Conservation Association, wrote a lovely book called Wildfowling: One Winter's Tale in 1988. He perfectly describes why this date is so important: "For the wildfowler summer ends, at long last, at midnight on the last day of August — and winter begins in that same instant. The winter is, for the wildfowler, a treasured thing. We yearn for a harsh season, endless days and nights of sleet and snow. Nor' easterly gales are welcomed like favourite uncles, skies the colour of grey seals are celebrated.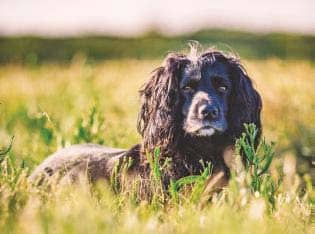 "With weather such as this, the fowl migrate readily to our shores from the norlands. If it is indeed a 'real winter' these wild migrants may fly low enough so that we may take our chance and down a few."
Sadly, the First isn't really winter. It is, in reality, late summer. This year I wended my way down to the Alde on the First for an evening flight rather than welcoming in the dawn. As I set up my hide in a slimy gutter on the saltings my eye caught a movement on the river.
You can read up to 3 premium stories before you subscribe to Magzter GOLD
Log in, if you are already a subscriber
Get unlimited access to thousands of curated premium stories, newspapers and 5,000+ magazines
READ THE ENTIRE ISSUE
September 09, 2020