A murderous siege from above
Shooting Times & Country|May 27, 2020
Booming corvid numbers were causing a farmer to be anxious about his young lambs, so Mat Manning went over to put his mind at rest
The long layoff from shooting during lockdown has been a frustrating time for many of us. Most of my shooting entails the control of grey squirrels, and it seemed difficult to justify a drive of 10 or so miles to keep my feeding stations going when we were all being told to stay at home. Consequently, for five weeks or so, my shooting was limited to using an airgun to punch paper targets in the backyard.
It was a text from a farmer friend that eventually convinced me that a proper outing would be more than justified. His farm was inundated with crows, rooks and jackdaws that had initially homed in on the silage clamps.
He explained that his maize silage was getting caked in corvids' droppings and that the birds were starting to move into the yard, where they were stealing animal feed and defecating in feeders and water troughs. My friend was concerned about the obvious disease risk the "hundreds of birds" were posing and anxious lest they turn their attentions to his livestock just as lambing season was getting underway.
Official advice on travelling to shoot suggested that it would be perfectly acceptable for essential pest control. Although I tend to take farmers' claims of "hundreds of birds" with a pinch of salt until I have seen for myself, it sounded as if my friend was facing a pretty serious problem. I called my local police on their non-emergency number, described the situation, and pointed out that the farm was very close to my home. After asking a few questions about where I was going, what I would be doing, and why, the helpful woman on the other end of the line issued me with a log number for the outing.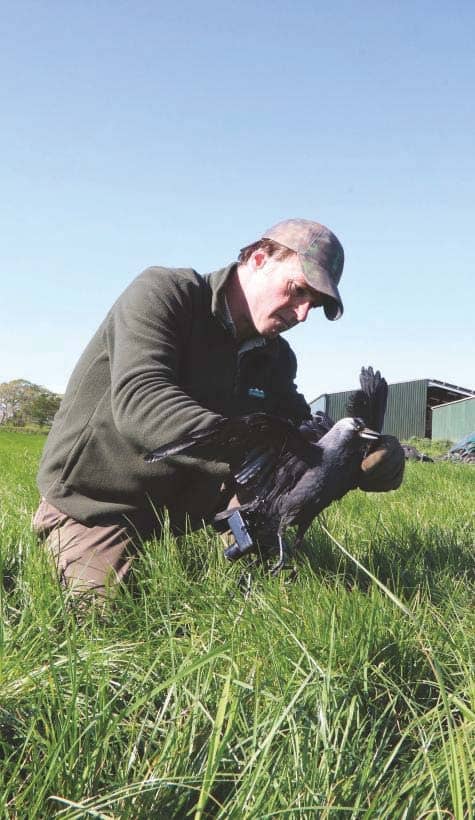 Discrete tool
You can read up to 3 premium stories before you subscribe to Magzter GOLD
Log in, if you are already a subscriber
Get unlimited access to thousands of curated premium stories and 5,000+ magazines
READ THE ENTIRE ISSUE
May 27, 2020