A game plan for woodland
Shooting Times & Country
|
August 12, 2020
Left unchecked, deer can cause lasting damage to precious habitat, says Jamie Tusting
Deer management in any landscape requires a coordinated and well-thought-out plan.
When it comes up in conversation, as it does more regularly than one would imagine, the viewpoint of those unfamiliar with deer management is more often than not, "Isn't the aim simply to shoot as many as possible?"
While that may be the case in some isolated situations where deer populations are out of control, in most cases deer management is about maintaining a healthy and balanced population and to reduce and mitigate the impacts that deer can have.
Deer management can be an emotive topic and has to be handled sensitively. This has caused some landowners to shy away from it, and the knock-on effects can be stark. Those who do not shy away, however, are likely to see the benefits.
Coordinated deer management on the estate where I work has never been high on the list of priorities. However, with significant work being undertaken to bring together an estate wide woodland management plan, and a requirement for a deer-management plan to form part of that, the need for action on deer came to the fore.
As we started out on the process of creating a deer-management plan, it became clear that we needed help, not only to pull together all relevant information required but also to provide us with impartial advice in order for us to achieve the best outcomes. Local deer adviser Bob Smith was more than happy to aid us. He provided us with the necessary advice and also helped to allow large-scale coordination across the estate and to help us measure and reflect on the plan's impact.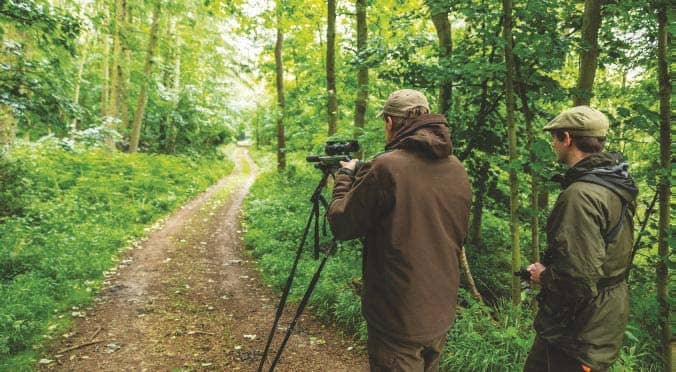 Pressure
You can read up to 3 premium stories before you subscribe to Magzter GOLD
Log in, if you are already a subscriber
Get unlimited access to thousands of curated premium stories, newspapers and 5,000+ magazines
READ THE ENTIRE ISSUE
August 12, 2020