A famous five
Shooting Times & Country|June 17, 2020
A gun that's been owned by a hero of the shooting world can be worth a lot of money. Diggory Hadoke looks at five of the best
Should my guns eventually be catalogued by an auctioneer, I expect my ownership to make not a jot of difference to the valuation. Frankly, nobody is going to pay more for the bragging rights of owning a gun once waved at pheasants in my distinctly average hands.
If, however, a gun once graced the crooked arm of England's greatest shot, a famous big-game hunter or a writer with a cult following, the story is very different. For those bragging rights, collectors will pay handsomely.
Such guns have what the professionals call provenance — a history that is verifiable and evocative, valuable even. Because our best guns last several lifetimes of fair use, their story and that of their owner becomes part of the folklore that attaches itself to the gun.
Here I examine a famous five of my choosing — guns that were once the property of our heroes and would hold a hallowed place in any collection.
Plane crash survivor
Denys Finch Hatton's Lancaster .450 If you have seen Out Of Africa, Denys Finch Hatton is played by Robert Redford. Finch Hatton's father was Earl of Winchilsea and he was educated at Eton and Oxford, where he proved a good sportsman. Aged only 24, he bought land in British East Africa and, thereafter, spent half the year hunting, which was his great passion.
He became a professional hunter in 1925 and his reputation, society connections and prodigious skills brought him many wealthy clients, including Edward VIII when he was Prince of Wales. He flew a Gypsy Moth over his beloved hunting country, but early planes were dangerous and Finch Hatton died when he crashed near Tsavo National Park, in 1931. His grave in the Ngong Hills in Kenya still stands, a lonely obelisk recalling a world long gone.
His double rifle was a Charles Lancaster, made as a .475 in 1911 and rebarrelled to the more common .450 in 1929. Upon his death, it passed to his Eton chum, Viscount Cole, whose family retained it until 1960, when it was sold for £100 to Jock Dawson, another professional hunter. The Lancaster reappeared in 2009, when Holts sold it at auction. It is built with Lancaster's distinctive back-action sidelocks and weighs 11lb 7oz. The rose gold oval is engraved 'D.F.H'.
The rifle was won for £27,000 by John Ormiston in a hard-fought battle with Madonna, who had her eye on it as a Christmas present for then-husband Guy Ritchie. John reunited the rifle with its original case, which he had acquired a few years earlier, took it back to Africa and hunted big game with it four times, reporting that it still grouped ¼in between shots from each barrel at 56 yards. The rifle sold again, in its case, in March 2010 for £55,000.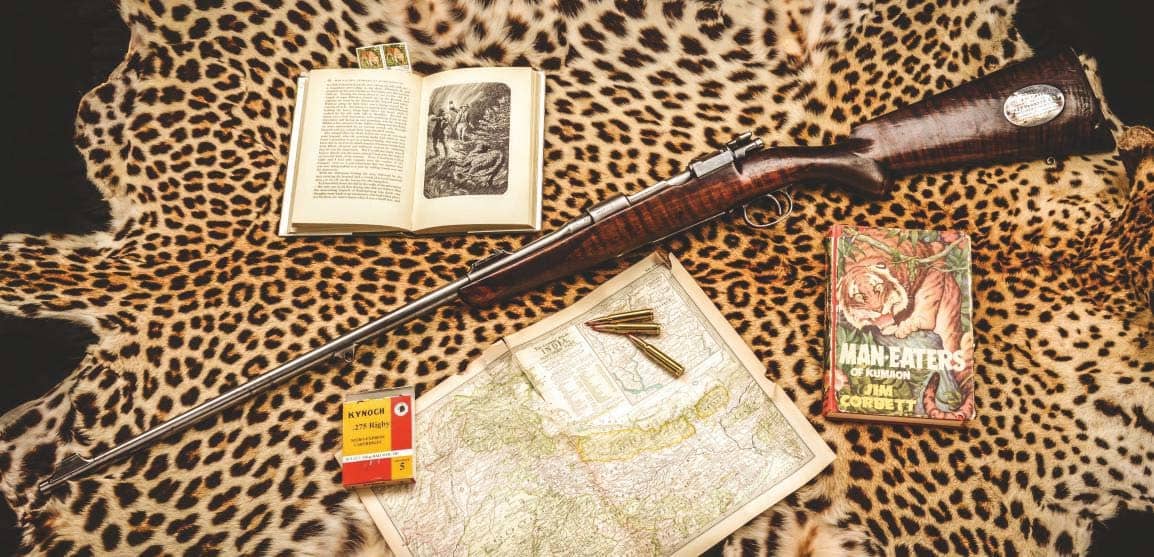 You can read up to 3 premium stories before you subscribe to Magzter GOLD
Log in, if you are already a subscriber
Get unlimited access to thousands of curated premium stories and 5,000+ magazines
READ THE ENTIRE ISSUE
June 17, 2020