A World Light Years Away
Shooting Times & Country|November 6, 2019
Simon Garnham enjoys a morning on a hallowed marsh and goes home wondering if dawn or dusk is better for wildfowling
Graphite grey skies loured darkly at dawn as I crouched on the edge of Moze Creek. The sucking mud gurgled and belched beneath me. In the distance a skein of two dozen greylags beat their ragged way into a head wind.

John English, old friend and chairman of Tendring Hundred Wildfowlers, hunkered down to my left some 80 yards further up the creek. The geese were heading his way out, necks bent into the wind to defy the elements and find safe passage across the marsh. We held our breath and hoped for good fortune, hissing the dogs to restrain their instincts and keep still.

John and I have shot together for many years but this was the first time for me on his home territory. He also chairs the Hamford Water Wildfowlers' Association so has access to some of the finest and wildest hunting grounds on the east coast.

Creek-crawling

We were at school together though John was rarely to be found, preferring to be creek-crawling with his father or cousin who together formed the club he now chairs. As a family they led the way in Tendring's land purchases and now head up a little gem of an east coast club. Tendring limits itself to 30 members and has a waiting list measured in terms of light years.

Access to its marshes is a privilege restricted to a lucky few and I was keen to see what makes the club so special. So when John invited me to join him for a morning flight, I jumped at the chance.

With an early start we wound our way along the coast road through scudding autumn leaves and blackthorn bushes groaning in the gale. A long track took us through an old-fashioned farmyard and to the edge of the seawall, where we parked in a gateway and pulled on waders and waterproofs. Going through the gateway and across a tufted, uncut grazing meadow, over a stile and across a sluice, we came to the seawall.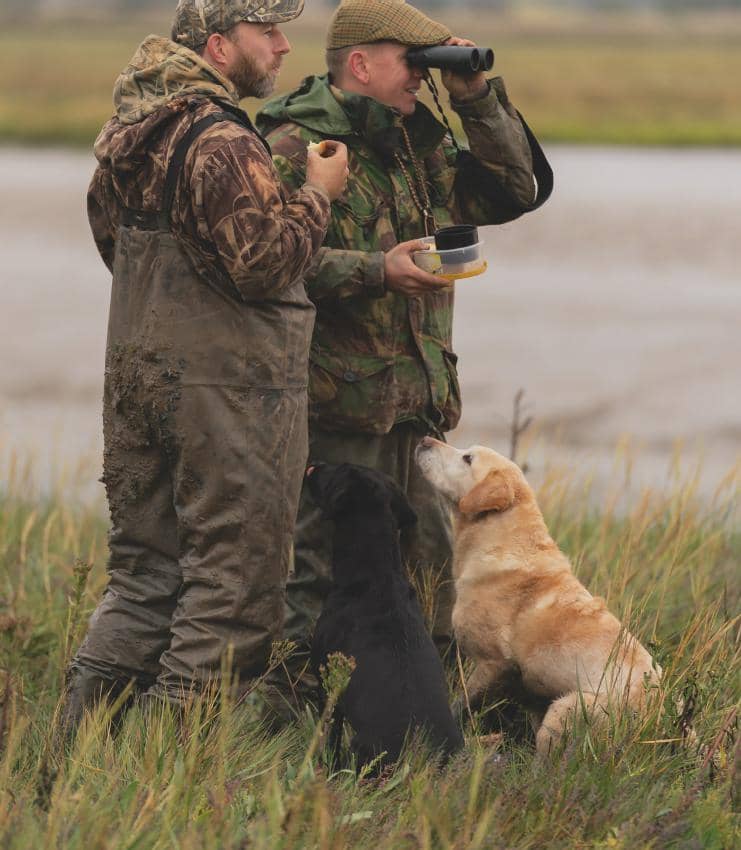 Vastness
You can read upto 3 premium stories before you subscribe to Magzter GOLD
Log-in, if you are already a subscriber
Get unlimited access to thousands of curated premium stories and 5,000+ magazines
READ THE ENTIRE ISSUE
November 6, 2019