A Turning Point For The Rabbit?
Shooting Times & Country
|
August 05, 2020
Across the country, there have been reports that rabbit numbers are bouncing back after decades of decline. But is it true, asks Jack Bell
The origin of the European rabbit in the UK is not as obvious as it first looks. The most popular theory is that they were introduced by the Romans shortly after their invasion of Britain in AD43. However, historians believe that rabbits first arrived on British soil with the Normans in 1066 as the Bayeux Tapestry is thought to show soldiers carrying rabbits in sacks and crates. Interestingly, there are no written records of rabbits prior to the Norman Invasion and there is no mention of the species in the Domesday Book of 1086.
The discovery of rabbit remains at the Eartham Pit archaeological site in West Sussex changed the understanding of the rabbit's ecological timeline in Britain for good. The remains were carbon dated as half a million years old, confirming Britain had its own native population of rabbits that are thought to have become extinct in the last Ice Age.
Rabbits are classified as a keystone species in British ecology as they have the ability to adapt to a wide variety of landscapes and ecosystems. On the most simplistic level, the rabbit provides a source of food to both avian and mammal predators, its redundant burrows create nesting habitat for many bird species — including the red-listed Atlantic puffin — and their grazing patterns on chalk meadows and downs also support unique vegetation categories.
Sadly, a significant decline in rabbit populations began to be noted in the early 1950s, due in part to myxomatosis and, more recently, the effect of rabbit haemorrhagic disease virus (RHDV) on the species.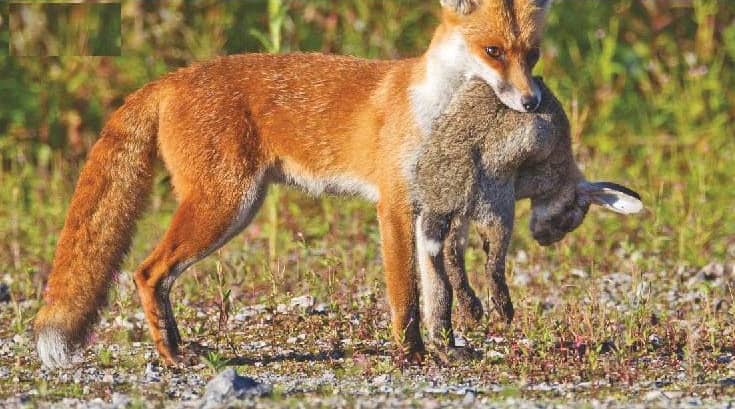 Myxomatosis was first identified in 1898 but it wasn't until 1936 that the Australian Government trialled it as a means of rabbit control on Wardang Island. The first British trials of myxomatosis that were carried out on Skokholm Island off the coast of Wales between 1936 and 1938 were a failure.
You can read up to 3 premium stories before you subscribe to Magzter GOLD
Log in, if you are already a subscriber
Get unlimited access to thousands of curated premium stories, newspapers and 5,000+ magazines
READ THE ENTIRE ISSUE
August 05, 2020