Stick It To 'Em!
Pole Fishing
|
January 2018
Tri-Cast and Bait-Tech man Dave Roberts unveils his stickymag and gravel tactics for targeting fast-flowing venues.
There's no doubt that when it comes to river fishing and amassing weights of fish quickly, pole to hand or whip fishing is the way forward. On rivers where there is decent depth and flow, it's usually a groundbait and soil approach that scores best. While this is usually my preferred approach, in recent times I have increasingly used the combination of maggot binder (stickymag) and gravel to supplement, and in some cases, replace the groundbait. It's not effective every day, but there are certain circumstances where the combination is deadly.
Species such as roach, dace and perch love loose feed, but it's hard on powerful rivers to congregate the fish into one area of the peg by feeding in this way. On rivers like the Wye, where the Pole Fishing cameras join me today, the reality is the maggots we feed are never hitting the riverbed once they've hit the water.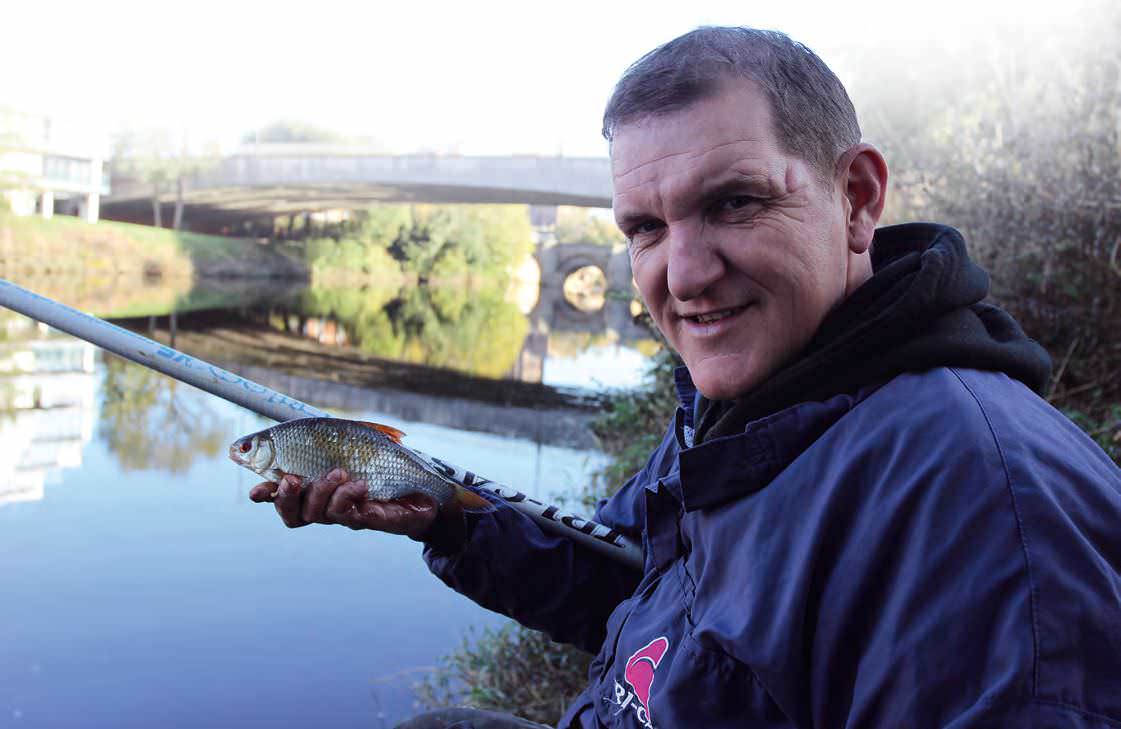 A ball of maggots and gravel is much different, though. The ball sinks straight to the bottom and breaks down slowly. The maggots will eventually wash away in fast flow but, importantly, they're staying in an area for a period of time, creating a feeding zone for the fish, where you can really get them lined up.
Another scenario where this method scores well is where there are nuisance bleak present. There is nothing more frustrating than getting your bait intercepted by a bleak on the way down, when you know there are plenty of decent fish waiting below. It's not just conventional loose feeding than can attract the bleak though, quite often the tiny bits that fizz off a ball of groundbait can create problems.
Obviously in a match or team situation the automatic choice is to fish for bleak, but if they're too small or sporadic to fish for, or it's a pleasure session like today, putting a couple of large balls of stickymag and gravel can work very effectively. It can get a number of fish feeding on the bottom without the aforementioned bleak attractants.
You can read up to 3 premium stories before you subscribe to Magzter GOLD
Log in, if you are already a subscriber
Get unlimited access to thousands of curated premium stories, newspapers and 5,000+ magazines
READ THE ENTIRE ISSUE
January 2018