Expanding The Expander
Pole Fishing
|
January 2018
Pole Fishing joins Browning-backed Jim Hall for a demonstration of his all-expander approach to tackling commercial venues as temperatures start to drop.
It seems that when it comes to fishing pellets on commercial venues, many anglers see just two options. The first, a hard-pellet approach, feeding and fishing with their choice of coarse pellets, and the second, a combination of feeding coarse pellets, softened or not, with an expander hook bait.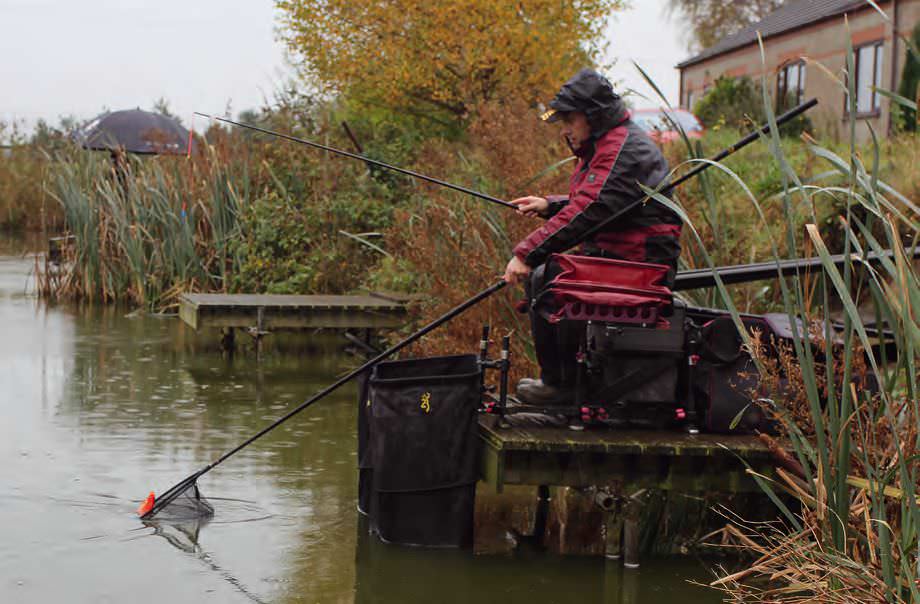 Both approaches are capable of achieving fantastic results and to disregard them would be foolish. However, I am a big believer of a third approach to fishing pellets that comes into play as temperatures drop, and that involves using exclusively expanders.
As autumn descends into winter the fish inhabiting our commercial venues become less active, and by the same token their metabolism slows. Getting bites on difficult-to-digest hard pellets – an approach that is so popular through the summer months – becomes less effective as fish are looking for something they can digest much more readily. This is where a switch to expanders can pay dividends.
Not only does the attractive flutter of an expander through the water column become an exciting proposition for onlooking fish, but, being soft they can be digested without wasting much of that all-important energy that is better spent to keep warm through winter.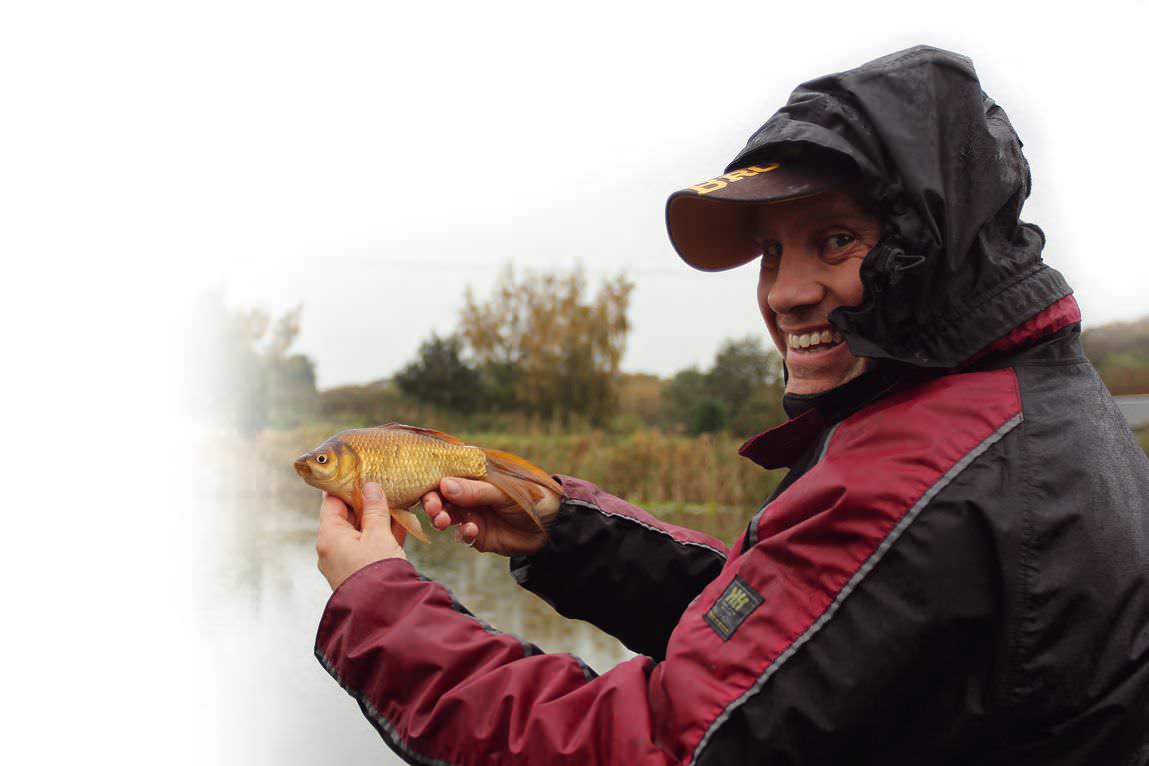 THE VENUE
To demonstrate this devastating approach you join me at the lovely Grange Park Fisheries in Messingham. From the five available lakes at my disposal I have opted to sit on Curlew, more specifically the lake's Peg 9. This is just right of centre on what is a pretty uniform rectangular lake. What makes this peg particularly appealing, apart from being able to park directly behind it, is the large lily bed that is situated at a distance of 10 metres from the bank and directly in front of the peg.
Of course, features like lilies are a big draw for the lake's residents all year round, but that becomes increasingly prominent as the lake cools and becomes clearer, giving the fish are sanctuary to stay out of danger.
You can read up to 3 premium stories before you subscribe to Magzter GOLD
Log in, if you are already a subscriber
Get unlimited access to thousands of curated premium stories, newspapers and 5,000+ magazines
READ THE ENTIRE ISSUE
January 2018