Everglades Enlivened
Ailing Florida Bay Shows Promising Signs of Life
ROUGHLY 50 MILES FROM MIAMI is one of three destinations on the globe declared an International Biosphere Reserve, World Heritage Site and Wetland of International Importance. Comprising roughly 1.5 million acres, Everglades National Park is one of the world's most significant and captivating natural environments. Its numerous bights, basins and banks once provided the most extraordinary inshore fishing opportunities imaginable, though the ecology of Florida Bay has changed dramatically in recent years.
I used to fish out of Flamingo on a regular basis. A typical day would start from my home in Miami around 4:30 a.m. so we could be departing the ramp just as the first traces of gray light pierced the black veil of the waning night sky. Within minutes we would be able to identify channel markers as the pinks of dawn crept over the eastern horizon. From here we had a decision to make. To the east of Flamingo, there were miles and miles of shallows including Snake, Garfield and Rankin bights. In certain areas there were swaths of deeper water that would allow technical poling skiffs access to the mangrove shorelines where small tarpon feasted on shrimp and glass minnows at daybreak. I recall seeing pods of juvenile silver kings busting bait and gulping air all around the boat.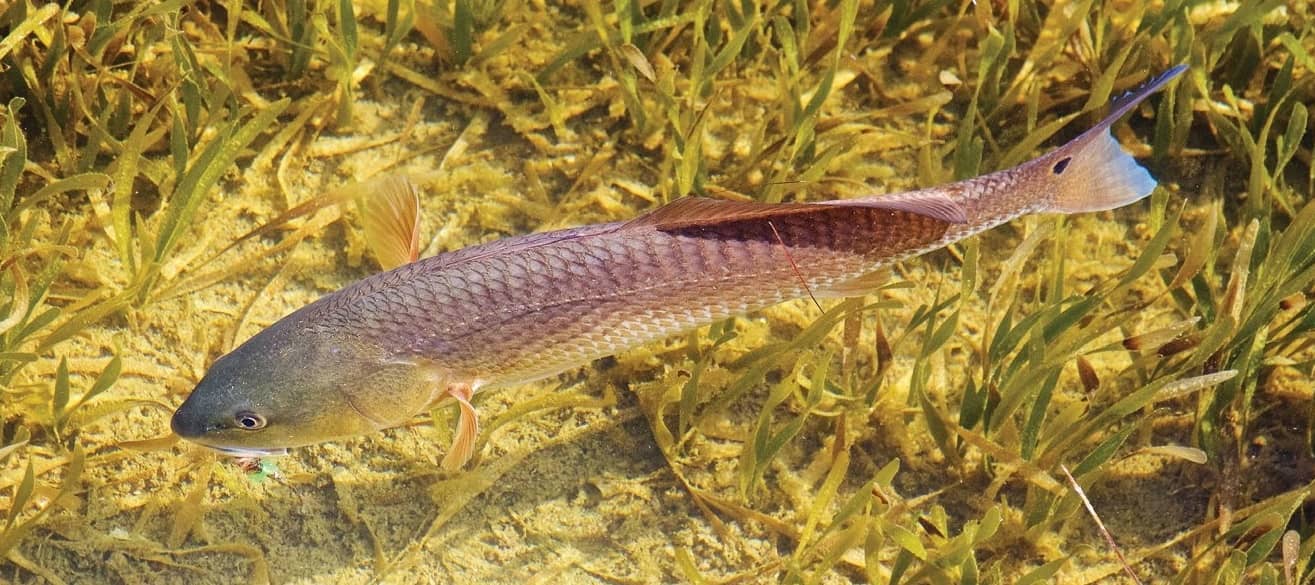 Once the sun cleared the horizon the tarpon disappeared…at least the small ones did. Everyone had an opinion on where they went, but most agreed that the morning bite was over by 9 a.m. At this point, attention shifted from the shorelines to the flats themselves. Most of the vast area east of Flamingo was and remains very shallow, but back in the day, there were acres of turtle grass thriving in a fertile bottom comprising thick mud. It's been said that seagrass beds are the marine equivalent to tropical rainforests, and their function crucial to the ecological health of Florida's inshore estuaries. Studies have shown that a single acre of seagrass can produce over ten tons of leaves per year, supporting as many as forty thousand fish and fifty million invertebrates.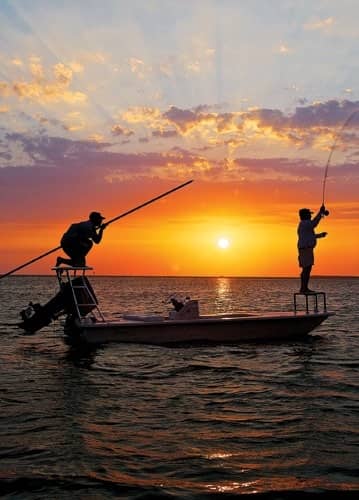 You can read upto 3 premium stories before you subscribe to Magzter GOLD
Log-in, if you are already a subscriber
Get unlimited access to thousands of curated premium stories and 5,000+ magazines
READ THE ENTIRE ISSUE
September/October 2019